Crosley Cruiser Plus Black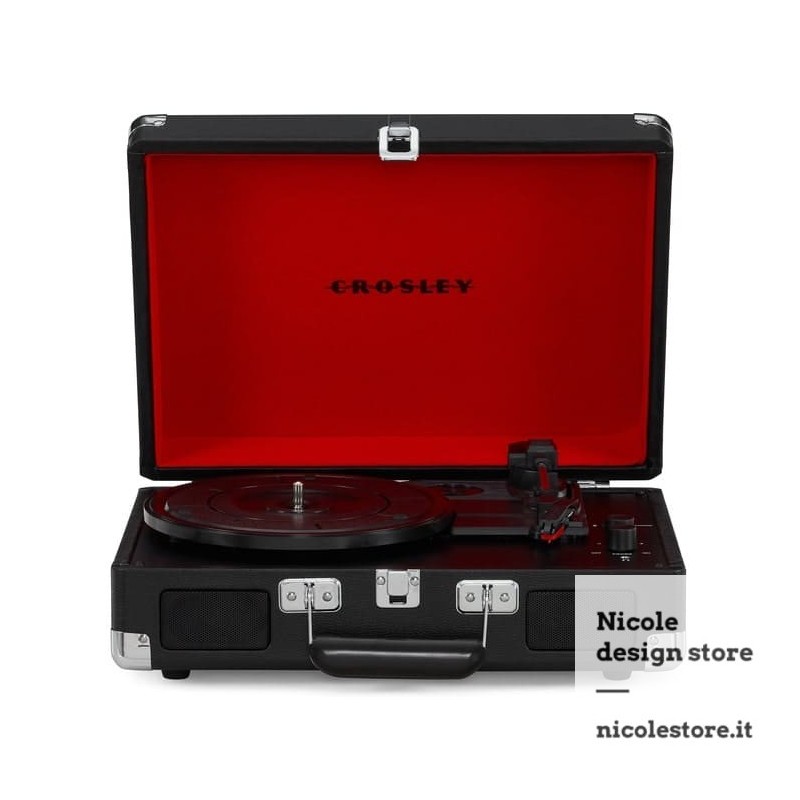  
Crosley Cruiser Plus Black
The original Crosley Cruiser Deluxe Black briefcase turntable is the black faux leather and red velvet-effect interior lining with mirror metal finishes edition of Crosley's iconic all-in-one briefcase turntable that includes three-speed platter with stylus in diamond sapphire, amplifier, speaker, Bluetooth and AUX-IN input and RCA and AUX-OUT outputs.
Crosley Cruiser Dleuxe is presented here in the newly presented more performing version, it is a light and always elegant turntable in its enveloping 24-hour wooden case, it is very easy to use and is pleasant to listen to.
2021 AUTUMN/WINTER update, just launched edition, with new circuitry, more powerful amplifier, vibration deterrent device and new speakers with bass reflex membranes. In addition, our exclusive set-up: the new revision CR8005F-BK-2WAYBL offers bluetooth connectivity, as well as incoming connection, also outgoing. The product can both receive a digital signal and amplify it by broadcasting it with its own speakers and transmit the analog signal of the turntable to external speakers without wires or cabling.
Choose to buy Crosley Cruiser Deluxe Black on www.nicolestore.it and get, exclusively:
Official Crosley Warranty issued by the Crosley authorized dealer.
Best Price Guaranteed on all turntables available in stock with the same set-up and warranty.
Universal European (EU + UK) plug adapter included for all customers.
Free assistance and guided installation via phone, WhatsApp or Skype for all customers, with weekly availability 7 days a week, even via video call.
Advantageous price for life on consumables such as points / heads / cartridges and any other spare parts.
EU and UK psu and plug
manufactured by Crosley following our production specification for full compatibility
advantageous price on spare parts and consumables
pins, belts and spare parts, at cost price
ready to use
plug-and-play: listen to your favourite tune right out the box
phone and whatsapp
we prefer a personal contact and a sartorial experience at +393495631907
fast and tracked shipments
for smooth fully traced 24 / 72 h deliveries (EU)
flexible return policy
possibility of return with quick refund, goods exchange or replacement
privacy, SSL and encryption
personal data and transaction security with state of the art standards
local shop in Forlì (Italy)
the guarantee of a physical store and the convenience of home delivery
Original and Official
we are official resellers of each brand offered with only original products

Crosley Cruiser Deluxe Black
Thanks to a compact turntable with integrated stereo speakers but capable of playing all vinyl sizes at all three possible speeds of 33 1/3, 45 and 78 rpm, you can share, together with Crosley Cruiser Dleuxe, moments of analogue enterteinment.
An experience that can be made completely personal thanks to the AUX-OUT 3.5mm pre-amplified headphone connection on the dashboard and also ideal for connecting external speakers.
The standard equipment compatible with Crosley Cruiser Deluxe is completed by a wireless Bluetooth wireless input, an AUX-IN 3.5mm input and a pre-amplified RCA output.
Manufactured in a multitude of colors and materials, Nicole design store presents you the complete selection of Crosley's iconic 3-speed turntable available here with connector suitable for Italian sockets, voltage and frequency.
Experience the rich, warm sound and semplicity of the On-the-Go Vinyl.
Upgraded to the Deluxe version, the Crosley Cruiser is the most popular of the turntables of the US brand that made music history.
Equipped with a belt transmission mechanism, discrete full-range stereo speakers, Bluetooth and Pitch Control, and now, with a more performing amplifier, speakers with more flexible membranes and a vibration deterrent device, it is the ideal object to look out into the world. of vinyl with an essential object, with a low cost but qualitatively and aesthetically satisfying.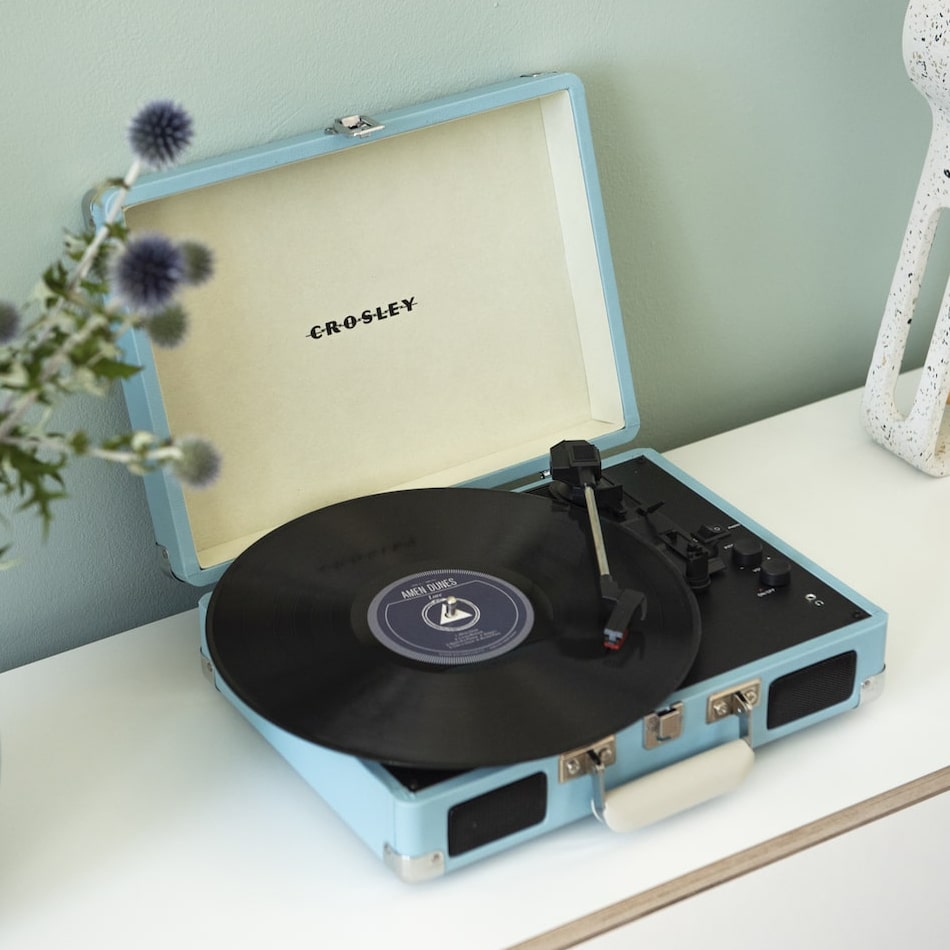 Forma a valigetta stile ventiquattro ore

L'originale ed iconico design della fonovaligia Crosley Cruiser Deluxe ricorda una valigia ed è realizzato su una struttura in legno ricoperta di eco pelle. Leggero, versatile e resistente alla quotidianità.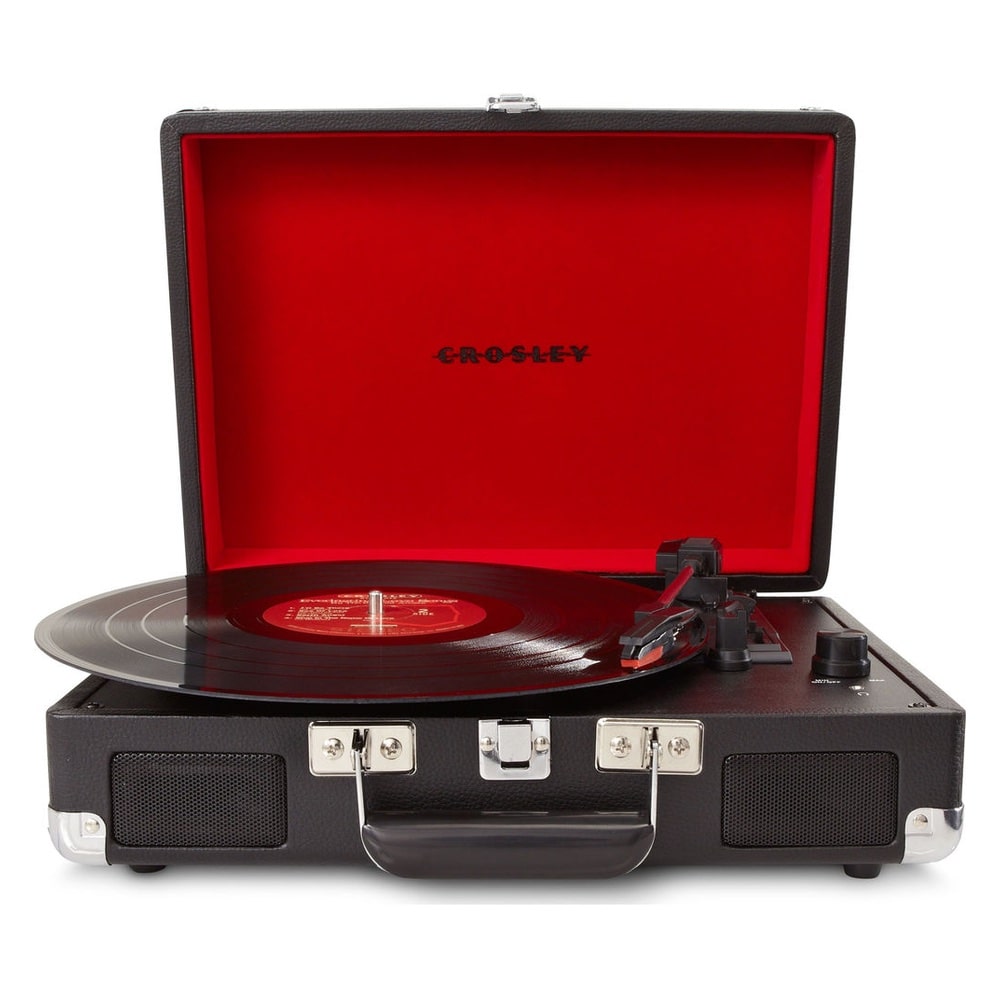 Bluetooth e Speaker Dynamic Full Range Stereo

Grazie agli speaker stereo integrati si rende inutile il peso di amplificatori extra. La nuova funzionalità Bluetooth ne garantisce l'uso anche con smartphone, tablet e pc.
(Questa foto non è aggiornata: la versione qui commercializzata presenta non uno, come da foto, ma due pomelli e l'interruttore bluetooth)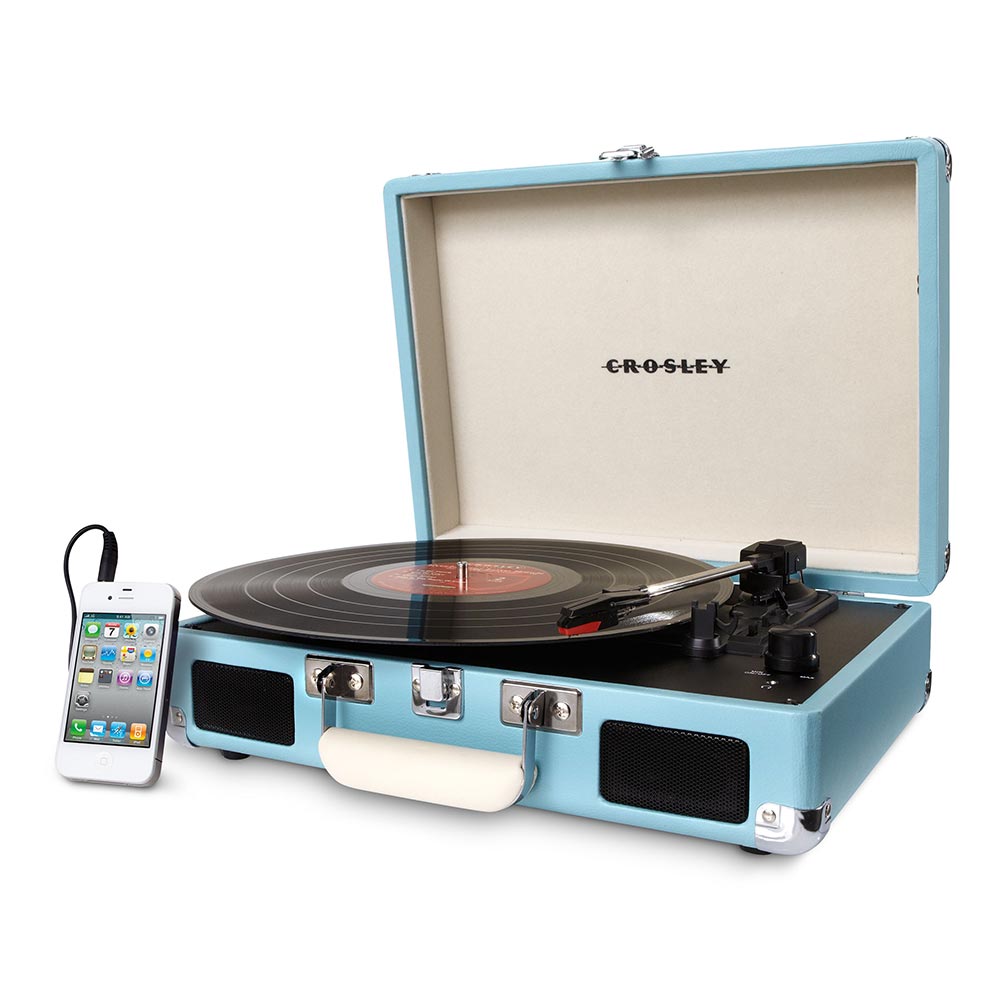 Audio in mobilità Plug-and-Play

Grazie alla connessione Jack 3.5mm ed alla nuova funzionalità Bluetooth, sarà semplicissimo riprodurre la musica raccolta nell'Mp3 o in un qualsiasi altro dispositivo digitale.
(Questa foto non è aggiornata: la versione qui commercializzata presenta non uno, come da foto, ma due pomelli e l'interruttore bluetooth)
Giradischi a 3 Velocità

Il Crosley Cruiser Deluxe riproduce Vinili nelle 3 velocità 33 1/3, 45 e 78 giri/min ed include l'adattatore per 45.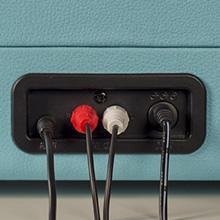 AUX IN / OUT, Bluetooth RCA OUT

Per aumentarne la resa audio, il Cruiser Deluxe, oltre all'uscita jack 3.5mm, vanta anche connessione RCA per collegare un qualsiasi sistema audio esterno.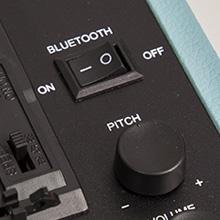 Funzionalità Avanzate

Nuove funzionalità sono state aggiunte all'icona Crosley Cruiser nell'edizione Deluxe, come Bluetooth e Pitch Control.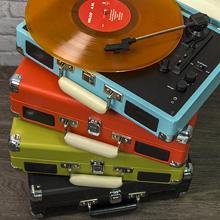 Disponibile in una moltitudine di colori

Perché il nuovo accessorio musicale non stoni con l'arredamento o con il gusto personale, Crosley propone 6 diversi colori.
Caratteristiche Tecniche in breve:
Meccanismo rotazione disco a cinghia
Puntina in Zaffiro Diamantata (
esclusiva Nicole design store
)
Braccio a blocco automatico e ritorno manuale con leva
Riproduzione a 3 velocità: 33 1/3, 45 e 78 RPM
Dynamic Full Range Stereo Speaker
Connettore Jack- AC per l'Alimentazione delle cuffie
RCA Audio Out
Dimensioni: Largo 35.5 cm , Alto 11.8 cm (inclusi piedini), Profondo 25.4 cm, 2.5 Kg
AC Power Adapter (incluso) + Kit Internazionale (Omaggio)
Pitch Control
Bluetooth
Puntina e Cinghia sono anche disponibili come ricambio ufficiale.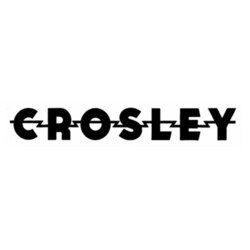 Data sheet
Guarantee

24 Month - Italy & EU

Plug

EU & UK

Needle

Better Quality (Diamond Sapphire - Crosley)

Sound channeling

Stereo 2.0

Amplifier

5 W

Weight

2.5 Kg

Weight (boxed)

3.5 Kg

Sizes

35.5 x 10.2 x 25.4 cm

Sizes (boxed)

36.4 x 15.3 x 39.5 cm

Audio sources

turntable, auxiliar input (mini jack 3.5mm - 1/8 inch), Bluetooth

Audio outputs

aux-out mini jack (3.5mm - 1/8 inch), RCA line (pre-amplified), Bluetooth

USB Digital Output

NO

Transmission

Belt-Driven

RPM

33 1/3, 45, 78 RPM (electronic selector)

Pitch-Control

YES

Auto Stop

YES
Customers who bought this product also bought:
16 other products in the same category: