announcement punto vendita e spedizioni operativi ed efficienti headset_mic ordini telefonici e servizio clienti tel./whp. al +39 349 56 31 907 local_shipping spedizione gratuita a partire da 49€ e consegna in 1 giorno storenegozio fisico con vetrine a Forlì announcement punto vendita e spedizioni operativi ed efficienti headset_mic ordini telefonici e servizio clienti tel./whp. al +39 349 56 31 907 local_shipping spedizione gratuita a partire da 49€ e consegna in 1 giorno storenegozio fisico con vetrine a Forlì announcement punto vendita e spedizioni operativi ed efficienti headset_mic ordini telefonici e servizio clienti tel./whp. al +39 349 56 31 907 local_shipping spedizione gratuita a partire da 49€ e consegna in 1 giorno storenegozio fisico con vetrine a Forlì announcement punto vendita e spedizioni operativi ed efficienti headset_mic ordini telefonici e servizio clienti tel./whp. al +39 349 56 31 907 local_shipping spedizione gratuita a partire da 49€ e consegna in 1 giorno storenegozio fisico con vetrine a Forlì announcement punto vendita e spedizioni operativi ed efficienti headset_mic ordini telefonici e servizio clienti tel./whp. al +39 349 56 31 907 local_shipping spedizione gratuita a partire da 49€ e consegna in 1 giorno storenegozio fisico con vetrine a Forlì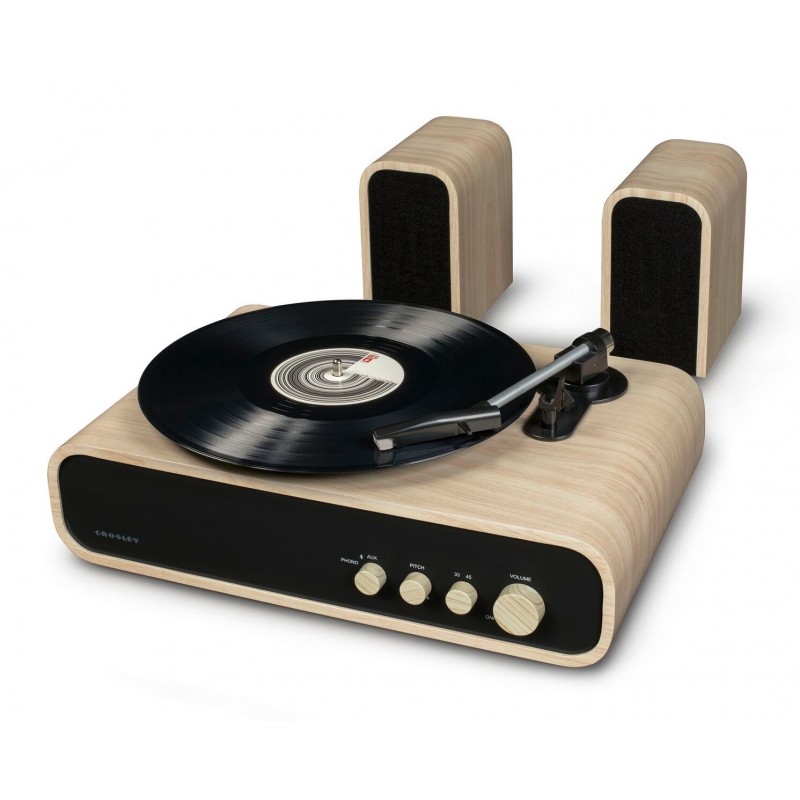  
Crosley GIG
Tax included
3 or 4 installment payment available with PayPal, Oney or splittypay
Ecco a voi Crosley GIG, il Sistema Audio restando fedele all'immagine dei giradischi anni '50 e '60 del secolo scorso ma dall'anima frizzante e tecnologica. Crosley GIG include tutte lo funzionalità necessarie per un'esperienza audio completa. Con funzione di giradischi a 2 velocità, ora con un piatto più grande ed una puntina professionale in diamante Audio-Technica, Radio, Bluetooth, ingresso mini Jack 3.5mm, RCA e, soprattutto, un sistema di amplificazione stereo 2.0 da ben 30W Rms.
Scegli di acquistare Crosley GIG su www.nicolestore.it ed ottieni, in esclusiva:
Official Crosley European Guarantee (24 months) or Limited 1 year Guarantee (for U.S.) offered just by a Crosley Authorized Dealer.
Best Price Guaranteedon each turntable available at out shop.
Free Installation Assistance via Telephone, WhatsApp or Skype with a 7/7 weekly service.


EU and UK psu and plug
manufactured by Crosley following our production specification for full compatibility
advantageous price on spare parts and consumables
pins, belts and spare parts, at cost price
ready to use
plug-and-play: listen to your favourite tune right out the box
phone and whatsapp
we prefer a personal contact and a sartorial experience at +393495631907
fast and tracked shipments
for smooth fully traced 24 / 72 h deliveries (EU)
flexible return policy
possibility of return with quick refund, goods exchange or replacement
privacy, SSL and encryption
personal data and transaction security with state of the art standards
local shop in Forlì (Italy)
the guarantee of a physical store and the convenience of home delivery
Original and Official
we are official resellers of each brand offered with only original products

Crosley GIG
Realizzato sulla base tecnologica sviluppata per Crosley Switch II, Crosley GIG ne porta alcune funzioni e ne integra di nuove su un design dalla personalità unica.
Realizzato in legno, con finiture in pregiate texture metalliche e plastiche, include tutto il necessario per una completa esperienza d'ascolto analogica e digitale.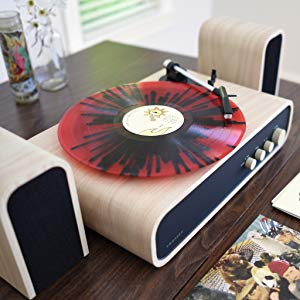 Crosley GIG: un Sistema giradischi Plug and Play
Sfilalo dalla sua scatola, collega le casse, l'alimentatore e regola il contrappeso al punto giusto e sarai pronto in men che non si dica all'ascolto del tuo vinile preferito, oppure potrai finalmente dedicarti alla scelta di quello che diventerà il tuo prescelto. Grazie ad un audio performante, una potenza RMS da 30 W (2x15), un puntina in diamante, la connettività Bluetooth e le altre caratteristiche sopra citate, Crosley GIG saprà rendere la tua esperienza piacevole sotto tutti i punti di vista.
Distinguish Yourself.
Powell Crosley, a rather radical boy of the 1920s, already knew that music was made by people for the people and decided to create a radio for everyone, the first quality radio, made with standard components but at the cost of a few dollars. In accordance to this tradition and with this entrepreneurial spirit, Crosley decided that even the vinyl listening experience should have been for everyone. The first record player from the new Crosley was born in 1992 when the CDs were king and queen of the music distribution market. At the time everyone thought that Crosley had been refounded on a bankruptcy business model: now, after more than 30 years Crosley is one of the largest producers of turntables in the world and the main proponent of the rebirth of vinyl in the new millennium.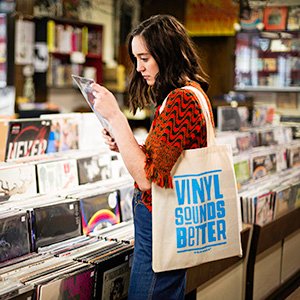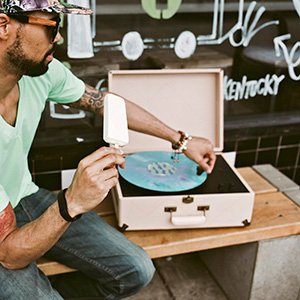 Amplify your Style.
This is the Crosley mantra. Expressions (of one's style) are an important part of everything we do, unlinked to time and age. From art to clothing, to spaces, even the contents we share on the web are all part of our vision of the world. Why should music be different? Colorful and fun, elegant and modern, funky and eclectic: there's a Crosley turntable for everyone.
Be Seen visti. Be Heard.
Crosley is elevating its production to a new level. Inspired by music lovers, the new models face the future with the desire for a high-fidelity adventure at heart.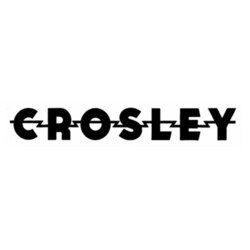 Data sheet
Guarantee

24 Month - Italy & EU

Plug

EU & UK

Needle

Professional (Diamond - Audio Technica NP5)

Audio

Stereo 2.1

Amplifier

30W

Weight

2.0 Kg

Weight (boxed)

3.5 Kg

Sizes

38 x 36 x 20 cm (Unità) - 20 x 15 x 16 cm (Speaker)

Sizes (boxed)

42 x 43 x 43 cm

Audio In

Turntable, Mini Jack (3.5mm - 1/8 inch), Bluetooth

Audio Out

RCA, Amplified Plug

USB Digital Output

NO

Transmission

Belt-Driven

RPM

33 1/3, 45 RPM (electronic selector)

Pitch-Control

YES

Auto Stop

YES
16 other products in the same category: