headset_mic ordini telefonici e servizio clienti tel./whp. al +39 349 56 31 907 local_shipping spedizione gratuita a partire da 49€ e consegna in 1 giorno storenegozio fisico con vetrine a Forlì headset_mic ordini telefonici e servizio clienti tel./whp. al +39 349 56 31 907 local_shipping spedizione gratuita a partire da 49€ e consegna in 1 giorno storenegozio fisico con vetrine a Forlì headset_mic ordini telefonici e servizio clienti tel./whp. al +39 349 56 31 907 local_shipping spedizione gratuita a partire da 49€ e consegna in 1 giorno storenegozio fisico con vetrine a Forlì headset_mic ordini telefonici e servizio clienti tel./whp. al +39 349 56 31 907 local_shipping spedizione gratuita a partire da 49€ e consegna in 1 giorno storenegozio fisico con vetrine a Forlì headset_mic ordini telefonici e servizio clienti tel./whp. al +39 349 56 31 907 local_shipping spedizione gratuita a partire da 49€ e consegna in 1 giorno storenegozio fisico con vetrine a Forlì
Crosley Sterling by Crosley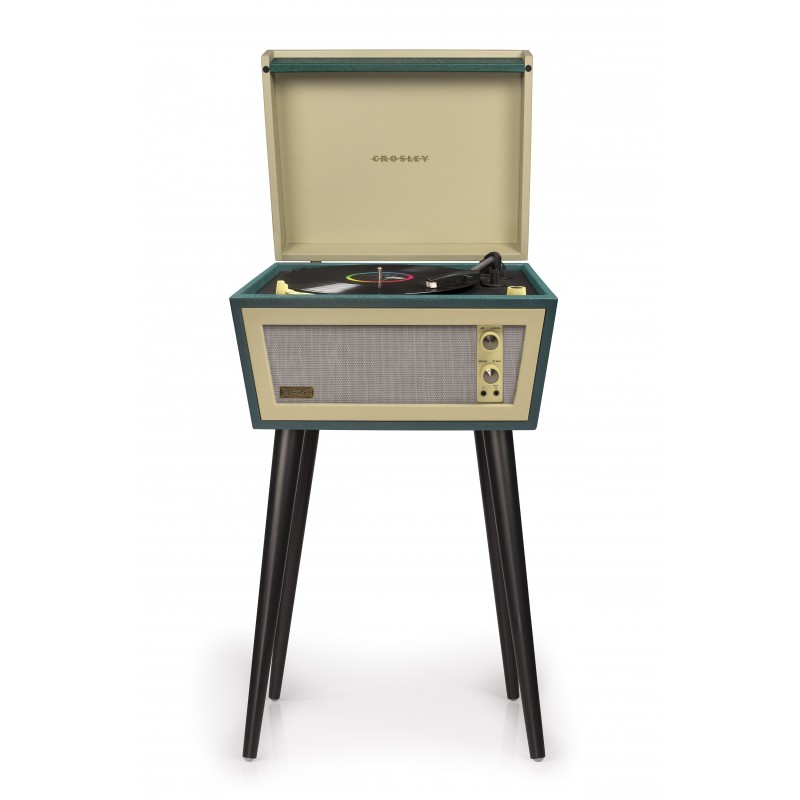  
Crosley Sterling by Crosley
Tax included
or in 3 installments from 83.00€ with
With a fascinating design, Crosley Sterling with Bluetooth is the exact re-edition, in Green and Cream livery, of the perfect iteration between console and turntable created by Dansette in the 60s. With a slender design, a trapezoidal speaker mask, it is capable of combining the warm sound of vinyl with an unique piece of furniture, Crosley Sterling has an audio-grade wood structure, full-range stereo amplifiers, aux-in jacks for listening to music from other devices, aux-out jack and Bluetooth for listening in headphones or other audio system and RCA output to connect external speakers and Pitch Control.
NEW IN'- On all Bermudas & Sterling is included Bluetooth, Pitch Controll and more powerful speakers.
Choose now to buy your Crosley Sterling and obtain exclusive advantages:
Official Crosley European Guarantee (24 months) or Limited 1 year Guarantee (for U.S.) offered just by a Crosley Authorized Dealer.
Best Price Guaranteedon each turntable available at out shop.
Free RCA to jack 3.5mm included for each customer.
Free Installation Assistance via Telephone, WhatsApp or Skype with a 7/7 weekly service.
EU and UK psu and plug
manufactured by Crosley following our production specification for full compatibility
advantageous price on spare parts and consumables
pins, belts and spare parts, at cost price
ready to use
plug-and-play: listen to your favourite tune right out the box
phone and whatsapp
we prefer a personal contact and a sartorial experience at +393495631907
fast and tracked shipments
for smooth fully traced 24 / 72 h deliveries (EU)
flexible return policy
possibility of return with quick refund, goods exchange or replacement
privacy, SSL and encryption
personal data and transaction security with state of the art standards
local shop in Forlì (Italy)
the guarantee of a physical store and the convenience of home delivery
Original and Official
we are official resellers of each brand offered with only original products
Crosley Sterling with Bluetooth
Dansette Collection by Crosley
NEW IN'- On all Bermudas & Sterling is included Bluetooth, Pitch Controll and more powerful speakers.
An iconic design item, which follows in its sizes and its original shapes of the English Brand of turnatables, Dansette, of which Crosley has acquired the production rights, Crosley Sterling is made from a solid wooden cabinet covered with Green and Cream coloured simil-leather fabric which, if needed, once removed the legs, turns into a practical but elegant briefcase-sized console.

With generous but not excessive sizes (Assembled 38x42x67 cm - Without Legs 38x42x24 cm), Each Crosley Sterling can also be closed on an LP Playback. You can also connect a an audio input (iPod, Pc, ecc) via 3.5mm jack (AUX input) in order to listen to your favourite songs playlist, or connect an external speaker (Jack 3.5 mm AUX output) to enjoy an even more powerful sound. Thanks to the rear RCA you can also amplify it with an external hi-fi system.
Original Dansette
Each Crosley Bermuda Red, Gray, Crosley Dansette and Crosley Sterling (available on this website), in addition to the Crosley logo, also presents the "Dansette" metal plate tag. Crosley, in fact, in order to bring the rebirth of thistrue icon to the highest fidelity, has acquired the rights to reproduce it from the Dansette family, even though this brand was far from the shelves of the stores for over 50 years.

Turntable mechanism with belt technology - (also available as a spare part for future needs)
Dot-in Audio-Technica Diamond (exclusive Nicole design store) - (also available as a spare part for future needs)
Reproduces in 2 speeds - 33 1/3 and 45
Wooden Cabinet covered with Gray Tweed fabric
Case closures
Dynamic Full Range Stereo Amplifiers
Aux-In Auxiliary Input 3.5mm
RCA Audio Out
Jack Headphone
Bluetooth
Pitch Control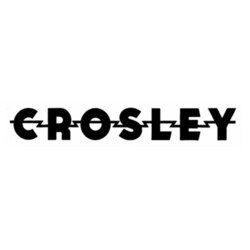 Data sheet
Guarantee

24 Month - Italy & EU

Plug

EU & UK

Needle

Professional (Diamond - Audio Technica NP5)

Audio

Stereo 2.0

Amplifier

10W

Weight

8.0 Kg

Weight (boxed)

10.0 Kg

Sizes

Assemblato 38 x 42 x 67 cm - Senza Gambe 38 x 42 x 24 cm

Sizes (boxed)

51 x 44 x 34 cm

Audio In

Turntable, Mini Jack (3.5mm - 1/8 inch), Bluetooth

Audio Out

aux-out mini jack (3.5mm - 1/8 inch)

USB Digital Output

NO

Transmission

Belt-Driven

RPM

33 1/3, 45 RPM (electronic selector)

Pitch-Control

YES

Auto Stop

YES
Customers who bought this product also bought:
16 other products in the same category: