WOUF
WOUF is a brand of accessories, cushions, bags and sleeves with an attractive and refined design made in Barcelona. Our selection of WOUF is completed, year after year, with all the novelties and the most appreciated accessories of the previous collections. From the WOUF bags to the WOUF cases, from the WOUF clutch to the WOUF cushions, we are official online and in-shop dealers for the brand in Italy
WOUF is a design studio born in Barcelona at the end of 2008 that designs and produces a line of furnishing accessories, textiles, notebooks and mainly fashion accessories (bags, clutches, cases). The goal of this brand is simple enough to guess: create unique objects in the current landscape of design that know how to blend originality, quality and functionality.

The most representative material of WOUF bags, pouches, cases and cases is the water repellent anti-tear canvas, a technical material, resistant and easy to work that makes them qualitatively unparalleled.

Each product is handcrafted in Barcelona by WOUF artisans and collaborators, following the guidelines set by the founders of WOUF, Pablo Martinez and Alice Penaud, the "texture" fashion designers in quality accessories.

Collaborations with Rayban, Sheriff and Cherry, The Beatles and many others have led the company to have an extremely versatile collection both in terms of shapes and decorations. New Collections are presented every six months both in fashion lines and in accessories for Mac and iPad ones.

From 2008 to 2018, for 10 years, WOUF surprised us with poufs and furnishing accessories with unexpected design and musical, culinary and travel themes.

From 2013 WOUF designs and creates a dynamic collection of accessories that we could define "fashion" that includes cases for Notebooks and Macbooks, cases for iPads, cases, pochettes, purses with practical shapes and resistant bill.

From 2014 to 2017 WOUF also produced a collection of kitchen accessories, with oven gloves, aprons and placemats.

From 2015 WOUF presents some of the textures created for the fashio collection in the form of notebooks and notebooks.
From 2017 WOUF, formerly known as Woouf !, combines brand.

From 2017 WOUF completes the collection of fashion accessories with bags in cotton, technical canvas and velvet.
Woouf! is WOUF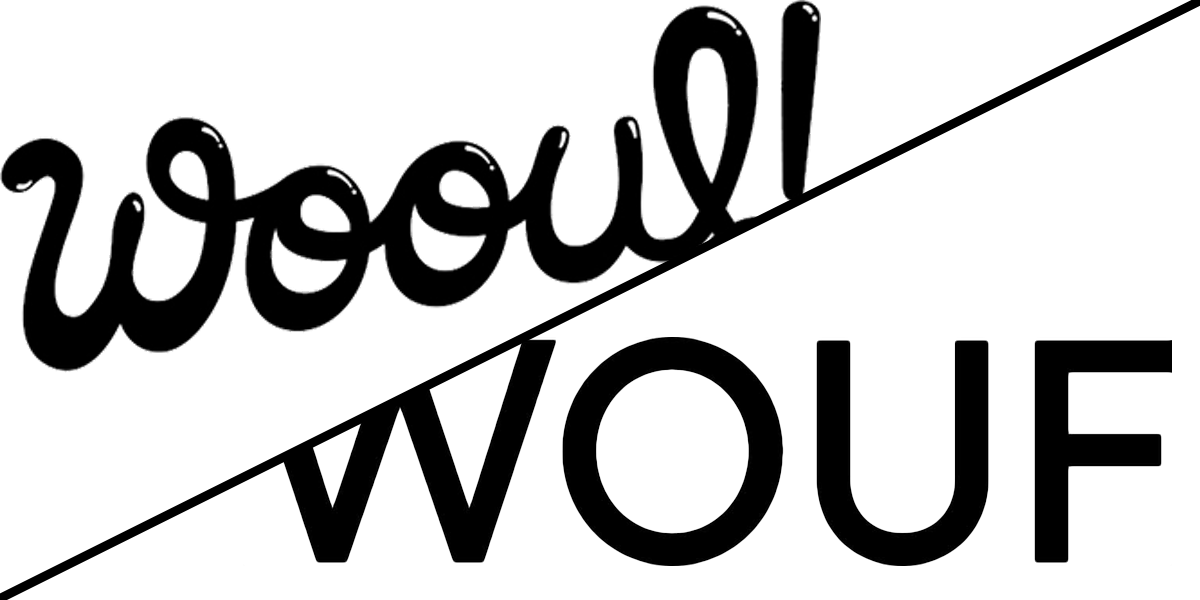 After nine years of honored career, the old, playful Woouf! logo gives way to the new, more serious and minimal "WOUF".
Over the years we have learned to recognize the designs of the Barcelona studio in the collections of poufs and home accessories, then we began to see them in cutos for tablets and notebooks and finally on pencil cases, cosmetic bags and wallets. With the new collection of WOUF the brand loses (old) hair but not the vice and continues to create a quality product that is not only able to establish new trends but also to represent very personal reinterpretations of mainstream subjects, with an eye to more towards "fashion-design".