Crosley Cruiser Plus Mint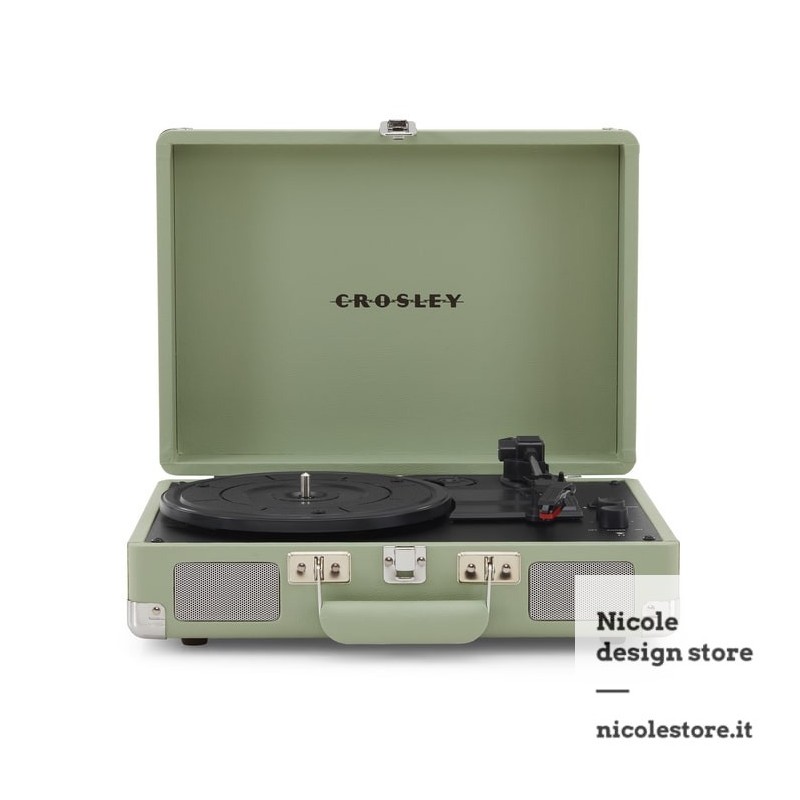  
Crosley Cruiser Plus Mint
The original Crosley Cruiser Plus Mint briefcase turntable is the Mint faux leather and mirror metal finishes edition of Crosley's iconic all-in-one briefcase turntable that includes three-speed platter with stylus in diamond sapphire, amplifier, speaker, Bluetooth and AUX-IN input and RCA and AUX-OUT outputs.
Crosley Cruiser Dleuxe is presented here in the newly presented more performing version, it is a light and always elegant turntable in its enveloping 24-hour wooden case, it is very easy to use and is pleasant to listen to.
2021 AUTUMN/WINTER update, just launched edition, with new circuitry, more powerful amplifier, vibration deterrent device and new speakers with bass reflex membranes. In addition, our exclusive set-up: the new revision CR8005F-MT-2WAYBL offers bluetooth connectivity, as well as incoming connection, also outgoing. The product can both receive a digital signal and amplify it by broadcasting it with its own speakers and transmit the analog signal of the turntable to external speakers without wires or cabling.
Choose to buy Crosley Cruiser Plus Mint on www.nicolestore.it and get, exclusively:
Official Crosley Warranty issued by the Crosley authorized dealer.
Best Price Guaranteed on all turntables available in stock with the same set-up and warranty.
Universal European (EU + UK) plug adapter included for all customers.
Free assistance and guided installation via phone, WhatsApp or Skype for all customers, with weekly availability 7 days a week, even via video call.
Advantageous price for life on consumables such as points / heads / cartridges and any other spare parts.
EU and UK psu and plug
manufactured by Crosley following our production specification for full compatibility
advantageous price on spare parts and consumables
pins, belts and spare parts, at cost price
ready to use
plug-and-play: listen to your favourite tune right out the box
phone and whatsapp
we prefer a personal contact and a sartorial experience at +393495631907
fast and tracked shipments
for smooth fully traced 24 / 72 h deliveries (EU)
flexible return policy
possibility of return with quick refund, goods exchange or replacement
privacy, SSL and encryption
personal data and transaction security with state of the art standards
local shop in Forlì (Italy)
the guarantee of a physical store and the convenience of home delivery
Original and Official
we are official resellers of each brand offered with only original products

Crosely Cruiser Plus Mint
Built in speakers can music-share the old fashioned way, or have one-on-one jams with the headphone jack. Choose from a rainbow of sound to start your vinyl adventure with this portable three-speed record player.
Pitch Control
Bluetooth 
Belt-Driven Turntable Mechanism
Manual Return Tone Arm
Plays 3 Speeds: 33 1/3, 45 And 78 RPM Records
Dynamic Full Range Stereo Speakers
Headphone Jack- AC Power Adapter
RCA Audio Out
Size: 35.6 cm Wide, 11.8 cm High, 26.7 cm Deep, 2.5 Kg
AC Power Adapter (Included)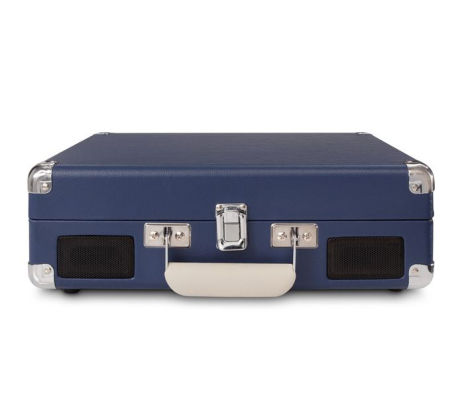 Briefcase-Style Case

The Crosley Cruiser's hard and portable vinyl-wrapped case with handle latches closed, completely containing the lightweight turntable to take anywhere.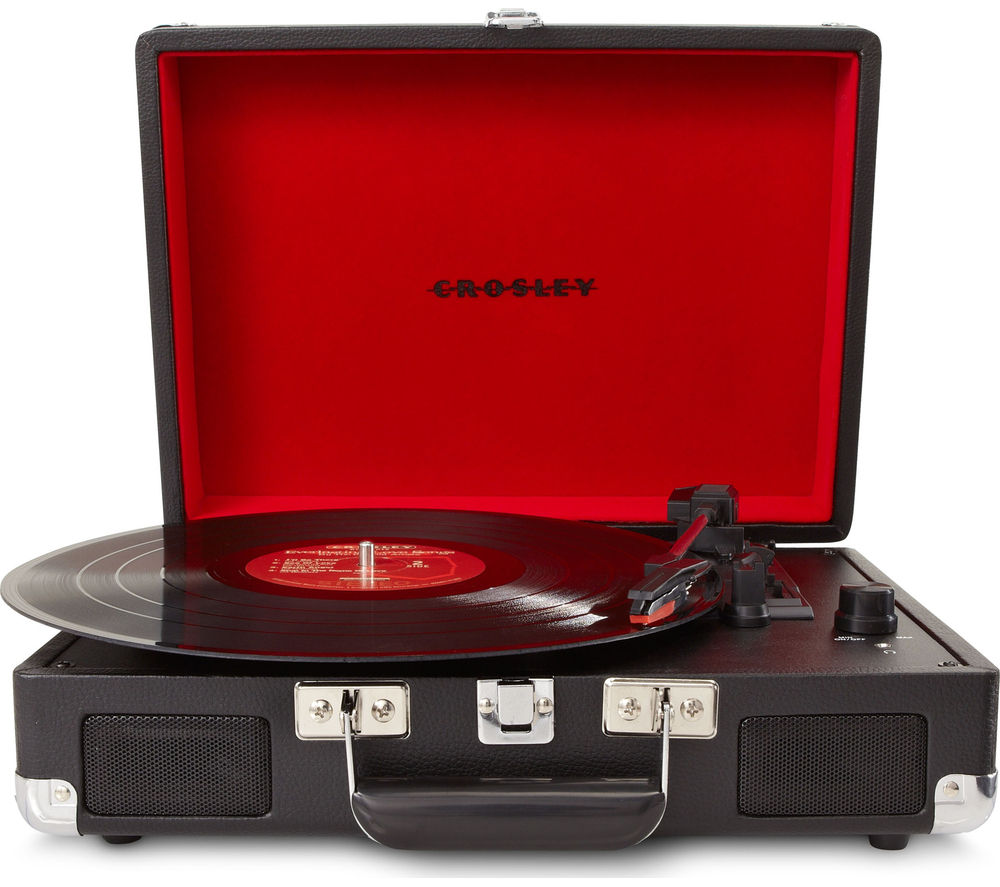 Dynamic Full Range Stereo Speakers

Two built-in stereo speakers eliminate the need to carry additional speakers.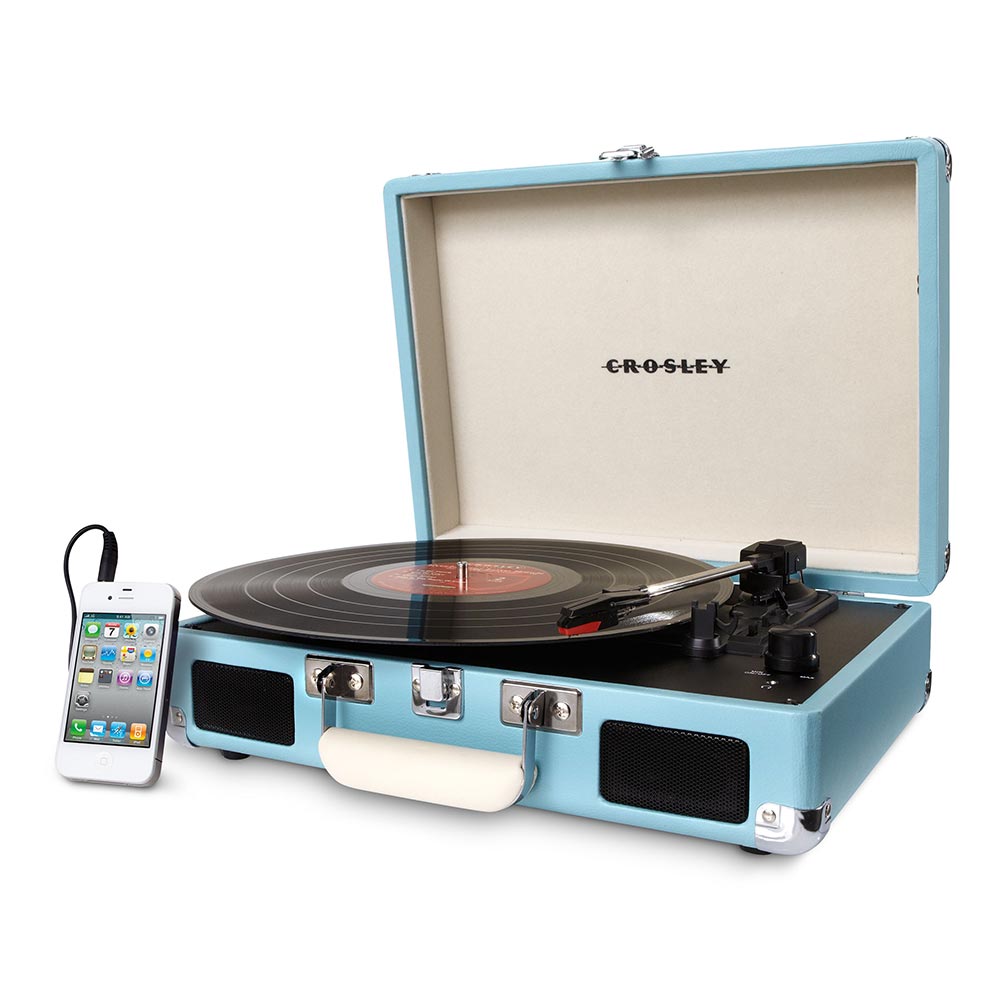 Portable Audio Ready

Listen to mobile apps or digital audio by plugging in any portable audio device or MP3 player into the auxiliary port on the rear of the Cruiser.
Plays Three Speeds

The Crosley Cruiser plays any 33 1/3, 45 And 78 RPM records, and includes a built-in 45 adapter.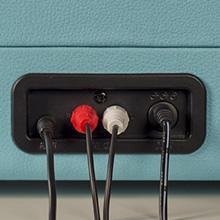 RCA Audio Out

For an additional punch, RCA outputs on the rear of the device next to the power adapter plug allow the Cruiser to hook up to any external speaker system.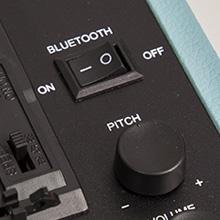 Updated Features

Located near the built-in headphone jack, the pitch control and Bluetooth functions add a new layer of listening options.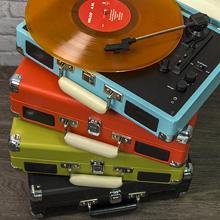 Available in a Variety of Colors

The Crosley Cruiser Plus is available in a wide variety of colors and styles to suit any taste or decor.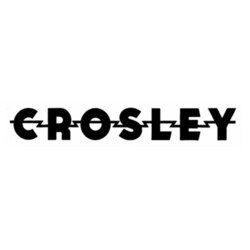 Data sheet
Guarantee

24 Month - Italy & EU

Plug

EU & UK

Needle

Better Quality (Diamond Sapphire - Crosley)

Sound channeling

Stereo 2.0

Amplifier

5 W

Weight

2.5 Kg

Weight (boxed)

3.5 Kg

Sizes

35.5 x 10.2 x 25.4 cm

Sizes (boxed)

36.4 x 15.3 x 39.5 cm

Audio sources

turntable, auxiliar input (mini jack 3.5mm - 1/8 inch), Bluetooth

Audio outputs

aux-out mini jack (3.5mm - 1/8 inch), RCA line (pre-amplified)

USB Digital Output

NO

Transmission

Belt-Driven

RPM

33 1/3, 45, 78 RPM (electronic selector)

Pitch-Control

YES

Auto Stop

YES
Customers who bought this product also bought:
16 other products in the same category: