announcement punto vendita e spedizioni operativi ed efficienti headset_mic ordini telefonici e servizio clienti tel./whp. al +39 349 56 31 907 local_shipping spedizione gratuita a partire da 49€ e consegna in 1 giorno storenegozio fisico con vetrine a Forlì announcement punto vendita e spedizioni operativi ed efficienti headset_mic ordini telefonici e servizio clienti tel./whp. al +39 349 56 31 907 local_shipping spedizione gratuita a partire da 49€ e consegna in 1 giorno storenegozio fisico con vetrine a Forlì announcement punto vendita e spedizioni operativi ed efficienti headset_mic ordini telefonici e servizio clienti tel./whp. al +39 349 56 31 907 local_shipping spedizione gratuita a partire da 49€ e consegna in 1 giorno storenegozio fisico con vetrine a Forlì announcement punto vendita e spedizioni operativi ed efficienti headset_mic ordini telefonici e servizio clienti tel./whp. al +39 349 56 31 907 local_shipping spedizione gratuita a partire da 49€ e consegna in 1 giorno storenegozio fisico con vetrine a Forlì announcement punto vendita e spedizioni operativi ed efficienti headset_mic ordini telefonici e servizio clienti tel./whp. al +39 349 56 31 907 local_shipping spedizione gratuita a partire da 49€ e consegna in 1 giorno storenegozio fisico con vetrine a Forlì
Wouf Bardenas Weekend Bag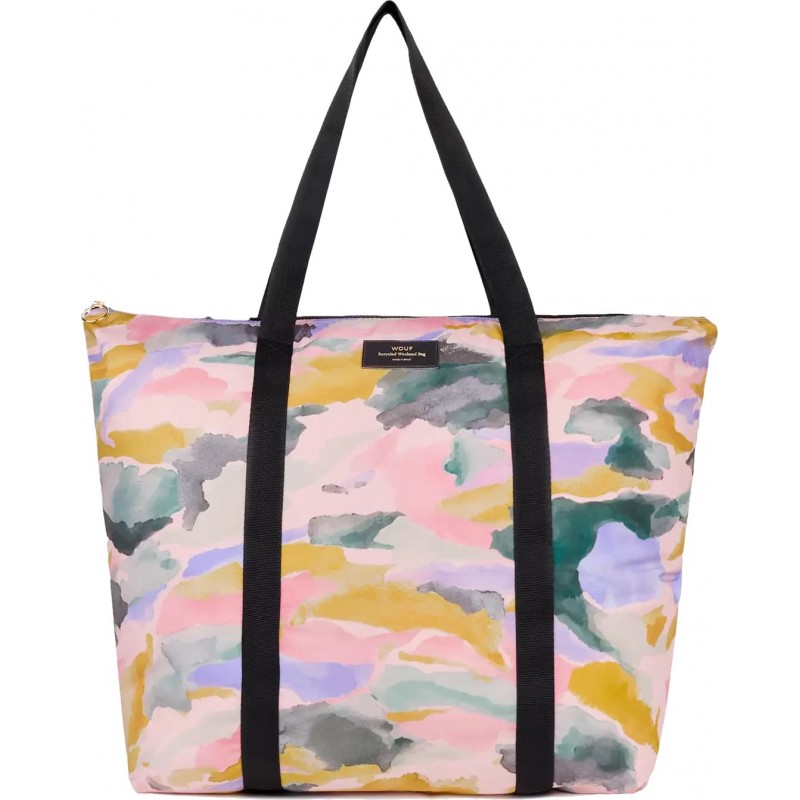  
Wouf Bardenas Weekend Bag
3 or 4 installment payment available with PayPal, Oney or splittypay
Wouf Weekend Bag Bardenas is the perfectly sized daily bag to carry all your stuff around, best fit as activity duffle bag for the gym or as a one night out day trip.
Roomy and ergonomic, with perfectly lengthened handles, Wouf Weekend Bag Bardenas can be both a handbag or a shoulder bag, it has a single, large and comfortable compartment and it is handcrafted in Barcelona with 100% recycled canvas from PET, elegantly embellished with a Bardenas trendy pattern, it is printed with ecological inks and adorned with recycled leather elements.
This product is made from 3.8 post consumer PET bottles.
Size: 57 x 40 x 18 cm
phone and whatsapp
we prefer a personal contact and a sartorial experience at +393495631907
fast and tracked shipments
for smooth fully traced 24 / 72 h deliveries (EU)
flexible return policy
possibility of return with quick refund, goods exchange or replacement
privacy, SSL and encryption
personal data and transaction security with state of the art standards
local shop in Forlì (Italy)
the guarantee of a physical store and the convenience of home delivery
Original and Official
we are official resellers of each brand offered with only original products
Wouf Weekend Bag Bardenas materials and finishing
As for each design made by Wouf, the Weekend Bag Bardenas is a fashionable accessory designed, printed and manufactured in the laboratory inside the studio in Barcelona, Spain, with technical canvas completely recycled from PET with ecological inks.
Resistant and sustainable materials, make Wouf Weekend Bag Bardenas a contemporary and trendy accessory, functional to the daily routine but sensitive to environmental and social issues.
Size and main features of Wouf Bardenas Weekend Bag
Size: 57 x 40 x 18 cm
Handles: 64 cm - 32 cm in tensione
100% recycled materials
- recycled PET canvas
- recycled leather
100% handmade in Spain
- design studio within the company
- production lab within the company

Data sheet
Sizes

57 x 40 x 18 cm

Composition

technical canvas fabric, ecological inks, metal, recycled leather.
16 other products in the same category: