announcement punto vendita e spedizioni operativi ed efficienti headset_mic ordini telefonici e servizio clienti tel./whp. al +39 349 56 31 907 local_shipping spedizione gratuita a partire da 49€ e consegna in 1 giorno storenegozio fisico con vetrine a Forlì announcement punto vendita e spedizioni operativi ed efficienti headset_mic ordini telefonici e servizio clienti tel./whp. al +39 349 56 31 907 local_shipping spedizione gratuita a partire da 49€ e consegna in 1 giorno storenegozio fisico con vetrine a Forlì announcement punto vendita e spedizioni operativi ed efficienti headset_mic ordini telefonici e servizio clienti tel./whp. al +39 349 56 31 907 local_shipping spedizione gratuita a partire da 49€ e consegna in 1 giorno storenegozio fisico con vetrine a Forlì announcement punto vendita e spedizioni operativi ed efficienti headset_mic ordini telefonici e servizio clienti tel./whp. al +39 349 56 31 907 local_shipping spedizione gratuita a partire da 49€ e consegna in 1 giorno storenegozio fisico con vetrine a Forlì announcement punto vendita e spedizioni operativi ed efficienti headset_mic ordini telefonici e servizio clienti tel./whp. al +39 349 56 31 907 local_shipping spedizione gratuita a partire da 49€ e consegna in 1 giorno storenegozio fisico con vetrine a Forlì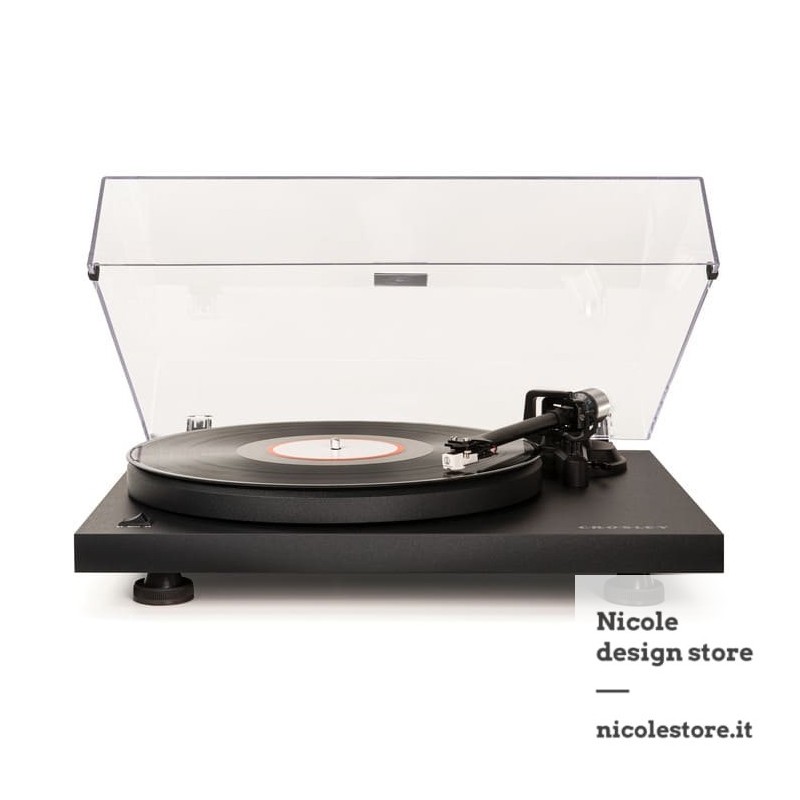  
Crosley C6C Matt Black
3 or 4 installment payment available with PayPal, Oney or splittypay
Crosley C6C matt black
Hi-fi turntable with phono, line and bluetooth output.
Crosley C6C matt black is a turntable with all the credentials for high fidelity. Crosley C6C implements the formidable qualities of Crosley hi-fi cymbals in an elegant wooden mono-shell structure finished in a matte black colourway, also including an integrated high definition stereo pre-amplifier capable of transmitting a clear audio signal both for by means of an RCA output, either by means of the Bluetooth output to any wired or wireless speaker or speaker.
Crosley C6B becomes Crosley C6C: Crosley's acclaimed high fidelity turntable now updated to the C6C version, with the latest generation Bluetooth standard and adjustable anti-slip device.
BLUETOOTH OUTPUT: C6C is the only professional turntable with integrated and free bluetooth wireless output to connect external speakers without the aid of direct physical wiring. The turntable simply requires the power cord to be plugged into the mains to operate.
Synchronous motor, azimuth arm, anti-skate device, isolated centering pin, counterweight adjustment, grounding, RCA Line & Phono output and Bluetooth output are the key features of a hi-fi level turntable like the Crosley C6C.
EU and UK psu and plug
manufactured by Crosley following our production specification for full compatibility
advantageous price on spare parts and consumables
pins, belts and spare parts, at cost price
ready to use
plug-and-play: listen to your favourite tune right out the box
phone and whatsapp
we prefer a personal contact and a sartorial experience at +393495631907
fast and tracked shipments
for smooth fully traced 24 / 72 h deliveries (EU)
flexible return policy
possibility of return with quick refund, goods exchange or replacement
privacy, SSL and encryption
personal data and transaction security with state of the art standards
local shop in Forlì (Italy)
the guarantee of a physical store and the convenience of home delivery
Original and Official
we are official resellers of each brand offered with only original products
Crosley C6C matt black
With elegant and minimal finishes, Crosley C6C matt black easily integrates into any environment and any pre-existing system.
Made of audio grade mdf, Crosley C6C develops from 3 vibro-insulating feet, ensuring greater stability compared to 4-point support plates, integrating a synchronous motor, aluminum azimuth arm, insulated centering pin, plate in metal, counterweight adjustment, grounded RCA Line & Phono output (with integrated switchable pre-amplifier), and is elegantly enclosed and protected by a transparent two-position cover. The Bluetooth audio output function allows the audio signal of the turntable to be transmitted to external bluetooth speakers and amplifiers: it is therefore possible to connect self-powered speakers, pre-amplifiers and amplifiers both via cable and wirelessly thanks to the Bluetooth standard (for example Marshall or Bose speakers).
The full size steel platter finished in matt black powder can be adjusted, thanks to a practical electronic switch, with two speeds, 45 and 33 and 1/3 ©rpm, and the package also includes the adapter for single (45 rpm).
A professional diamond needle pre-installed and balanced by the staff of nicolestore.it is included with every purchase of Crosley C6C at Nicole design store.
A complete, low-cost turntable system with what it takes for high fidelity.
Crosley C6B matt black becomes Crosley C6C matt black
Already the best performing turntable in its price range in its first edition, the new version of Crosley C6B has brought a technological and functional update to the best hi-fi experience. Crosley C6C now has a mechanical anti-slip device on the base and the latest standard in Bluetooth transmission.
Crosley C6C in depth
Crosley C6C with adjustable counterweight, anti-skate device, azimuth arm, metal frame.
In order to obtain the best adjustment for the type of listening, Crosley has included in this turntable all the necessary tools to achieve it, creating a functional design, with great technical and material qualities.
Crosley C6B features in detail
Stylus with magnetic movement in professional diamond
The stylus with magnetic movement in diamond is installed and aligned by Nicole design store directly in production on your Crosley C6C, but uses a standard 1/2 inch connection so that you can allow any future replacements of the stylus and head for an anchor more personalized reproduction quality.
Integrated amplifier and pre-amplifier with wireless output
Simply plug in one or more powered / powered speakers and you're ready to listen. Thanks to the phono-line switch you can decide at any time to exclude the integrated pre-amp and to use an external one. In addition to the RCA connection, on the back of your C6B Crosley you will also find the terminal for connecting the ground and the switch for activating transmission via bluetooth pairing.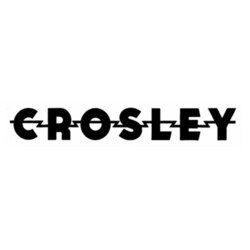 Data sheet
Guarantee

24 Month - Italy & EU

Plug

EU & UK

Needle

Professional (Diamond NP15)

Weight

6.5 Kg

Weight (boxed)

8 Kg

Sizes

42 x 34.5 x 12.5 cm

Sizes (boxed)

45 x 40 x 20 cm

Audio In

Turntable

Audio Out

RCA line, RCA phono, Bluetooth

USB Digital Output

NO

Transmission

Belt-Driven (with synchronous low vibration motor)

RPM

33 1/3, 45 RPM (electronic selector)

Auto Stop

YES
16 other products in the same category: