announcement punto vendita e spedizioni operativi ed efficienti headset_mic ordini telefonici e servizio clienti tel./whp. al +39 349 56 31 907 local_shipping spedizione gratuita a partire da 49€ e consegna in 1 giorno storenegozio fisico con vetrine a Forlì announcement punto vendita e spedizioni operativi ed efficienti headset_mic ordini telefonici e servizio clienti tel./whp. al +39 349 56 31 907 local_shipping spedizione gratuita a partire da 49€ e consegna in 1 giorno storenegozio fisico con vetrine a Forlì announcement punto vendita e spedizioni operativi ed efficienti headset_mic ordini telefonici e servizio clienti tel./whp. al +39 349 56 31 907 local_shipping spedizione gratuita a partire da 49€ e consegna in 1 giorno storenegozio fisico con vetrine a Forlì announcement punto vendita e spedizioni operativi ed efficienti headset_mic ordini telefonici e servizio clienti tel./whp. al +39 349 56 31 907 local_shipping spedizione gratuita a partire da 49€ e consegna in 1 giorno storenegozio fisico con vetrine a Forlì announcement punto vendita e spedizioni operativi ed efficienti headset_mic ordini telefonici e servizio clienti tel./whp. al +39 349 56 31 907 local_shipping spedizione gratuita a partire da 49€ e consegna in 1 giorno storenegozio fisico con vetrine a Forlì
Crosley C62 Walnut by Crosley
 
Crosley C62 Walnut by Crosley
3 or 4 installment payment available with PayPal, Oney or splittypay
Crosley C62 is a professional turntable system which includes a deck with the right credentials for the high fidelity and a powerful 2.1 stereo speaker system . Synchronous motor, azimuth arm, antiskate device, isolated centering pin, counterweight adjustment, grounding, RCA output Line & Phono and amplified line are the key features for a level turntable like Crosley C62.
This Crosley C62 Pack includes the two speakers.
Choose now to buy your Crosley C62 and obtain exclusive advantages:
Official Crosley European Guarantee (24 months) or Limited 1 year Guarantee (for U.S.) offered just by a Crosley Authorized Dealer.
Best Price Guaranteedon each turntable available at out shop.
Free Installation Assistance via Telephone, WhatsApp or Skype with a 7/7 weekly service.
EU and UK psu and plug
manufactured by Crosley following our production specification for full compatibility
advantageous price on spare parts and consumables
pins, belts and spare parts, at cost price
ready to use
plug-and-play: listen to your favourite tune right out the box
phone and whatsapp
we prefer a personal contact and a sartorial experience at +393495631907
fast and tracked shipments
for smooth fully traced 24 / 72 h deliveries (EU)
flexible return policy
possibility of return with quick refund, goods exchange or replacement
privacy, SSL and encryption
personal data and transaction security with state of the art standards
local shop in Forlì (Italy)
the guarantee of a physical store and the convenience of home delivery
Original and Official
we are official resellers of each brand offered with only original products
Crosley C62 Walnut
With elegant and minimal finishes, Crosley C62 Walnut easily integrates into any environment and any pre-existing system.

Made of audio grade mdf and walnut, Crosley C62 Walnut develops from 4 vibro-insulating pods, and integrates a synchronous motor, an azimuth aluminum arm, a centering pin isolated, a metal plate, a counterweight adjustment, the grounding, an RCA Line & Phono output (with an integrated pre-amplifier that can be excluded), and is elegantly enclosed and protected by a two-position transparent cover.

In this edition Crosley C62 Walnut includes a built-in stereo amplifier with a terminal output and two 2.1 speakers with similar finishes to the dish.

Crosley C62, thanks to the Bluetooth function, imposes itself as a complete and functional system for a multimedia quality experience.

The full size platter in matt black finished stainless steel can be adjusted to two speeds, 45 and 33 rpm per minute, and also includes the single disc adapter (45 rpm).
A premium moving magnet needle from Audio Technica i pre installed and pre-balanced in each Crosley C62
A well priced turntable with the credentials for high fidelity.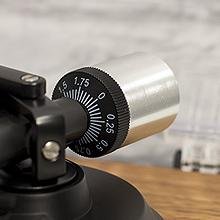 Adjustable counterweight, azimuth arm and metal structure.
Thanks to the presence of a synchronous motor and grounding, your audio experience with Crosley C62 will be pleasant and without the slightest interference.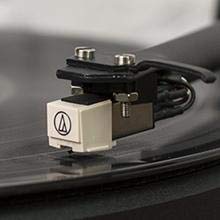 Moving Magnetic Audio Technica Diamond Needle
A Magnetic movement Audio Technica Diamond Needle is installed and balanced directly at the production facility, it uses a standard 1/2 inch plug to allow any future replacements. Do not be fooled by the minimalist silhouette and clean lines of this turntable: the Crosley C62 is equipped with all the features you might want in a turntable.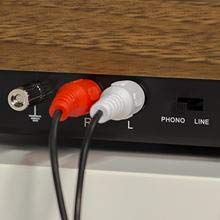 Integrated Amplifier & Switchable Pre-Amplifier
Simply connect one or more amplified / powered speakers and you'll be ready to play. Thanks to the phono-line switch you can decide at any time to exclude the integrated pre-amp and use an external one. In addition to the RCA connection, you will also find the grounding terminal on the back of your C62 by Crosley and two stereo (two pin in each channell) amplified lines to connect the included speaker.
Distinguish Yourself
Powell Crosley, a rather radical boy of the 1920s, already knew that music was made by people for the people and decided to create a radio for everyone, the first quality radio, made with standard components but at the cost of a few dollars. In accordance to this tradition and with this entrepreneurial spirit, Crosley decided that even the vinyl listening experience should have been for everyone. The first record player from the new Crosley was born in 1992 when the CDs were king and queen of the music distribution market. At the time everyone thought that Crosley had been refounded on a bankruptcy business model: now, after more than 30 years Crosley is one of the largest producers of turntables in the world and the main proponent of the rebirth of vinyl in the new millennium.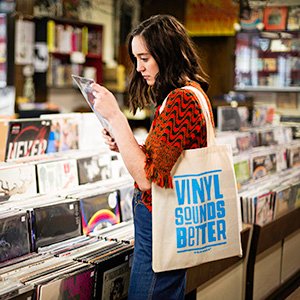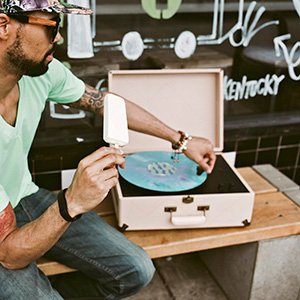 Amplify your Style.
This is the Crosley mantra. Expressions (of one's style) are an important part of everything we do, unlinked to time and age. From art to clothing, to spaces, even the contents we share on the web are all part of our vision of the world. Why should music be different? Colorful and fun, elegant and modern, funky and eclectic: there's a Crosley turntable for everyone.
Be Seen. Be Heard.
Crosley is elevating its production to a new level. Inspired by music lovers, the new models face the future with the desire for a high-fidelity adventure at heart.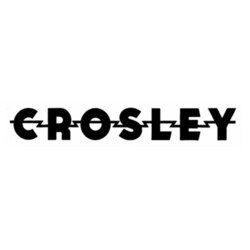 Data sheet
Guarantee

24 Month - Italy & EU

Plug

EU & UK

Needle

Professional (Diamond - Audio Technica NP5)

Audio

Stereo 2.1

Amplifier

30W

Weight

7.7 Kg

Weight (boxed)

11.8 Kg

Sizes

36 x 42 x 12.5 cm (Unit) - 16 x 25 x 15 cm (Speaker)

Sizes (boxed)

42 x 42 x 51 cm

Audio In

Turntable, Bluetooth

Audio Out

RCA line, RCA phono, amplified audio clamps (2x channel)

USB Digital Output

NO

Transmission

Belt-Driven (with synchronous low vibration motor)

RPM

33 1/3, 45 RPM (mechanical selector)

Pitch-Control

YES

Auto Stop

YES
Customers who bought this product also bought:
16 other products in the same category: