announcement punto vendita e spedizioni operativi ed efficienti headset_mic ordini telefonici e servizio clienti tel./whp. al +39 349 56 31 907 local_shipping spedizione gratuita a partire da 49€ e consegna in 1 giorno storenegozio fisico con vetrine a Forlì announcement punto vendita e spedizioni operativi ed efficienti headset_mic ordini telefonici e servizio clienti tel./whp. al +39 349 56 31 907 local_shipping spedizione gratuita a partire da 49€ e consegna in 1 giorno storenegozio fisico con vetrine a Forlì announcement punto vendita e spedizioni operativi ed efficienti headset_mic ordini telefonici e servizio clienti tel./whp. al +39 349 56 31 907 local_shipping spedizione gratuita a partire da 49€ e consegna in 1 giorno storenegozio fisico con vetrine a Forlì announcement punto vendita e spedizioni operativi ed efficienti headset_mic ordini telefonici e servizio clienti tel./whp. al +39 349 56 31 907 local_shipping spedizione gratuita a partire da 49€ e consegna in 1 giorno storenegozio fisico con vetrine a Forlì announcement punto vendita e spedizioni operativi ed efficienti headset_mic ordini telefonici e servizio clienti tel./whp. al +39 349 56 31 907 local_shipping spedizione gratuita a partire da 49€ e consegna in 1 giorno storenegozio fisico con vetrine a Forlì
Shampoo Lavender flavored 230ml Bien-Être by Marius Fabre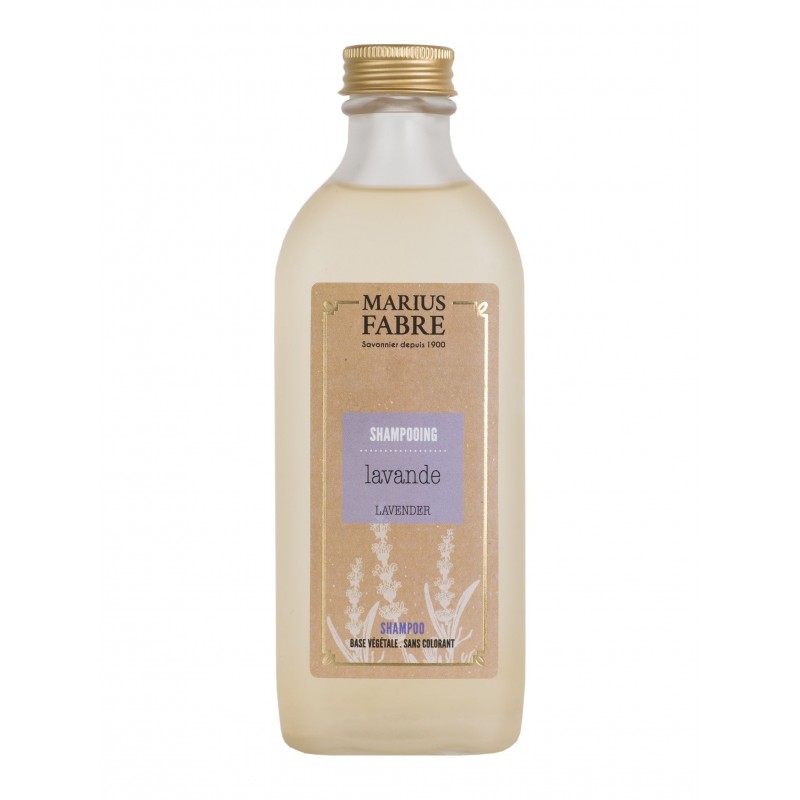  
Shampoo Lavender flavored 230ml Bien-Être by Marius Fabre
3 or 4 installment payment available with PayPal, Oney or splittypay
Formulated from a base of completely vegetable ingredients, the new Lavender Shampoo for hair of the Marius Fabre soap factory is the ideal shampoo for frequent use on all types of skin and all types of hair.
Savon de Marseille
officially UPSM recognized
Eco Certification
indipendent entity issued
without palm oil
only olive, sunflower and coconut oils
Made in France
guarantee of origin seal
Cruelty Free
not tested on animals
Dye Free
without additive dyes
phone and whatsapp
we prefer a personal contact and a sartorial experience at +393495631907
fast and tracked shipments
for smooth fully traced 24 / 72 h deliveries (EU)
flexible return policy
possibility of return with quick refund, goods exchange or replacement
privacy, SSL and encryption
personal data and transaction security with state of the art standards
local shop in Forlì (Italy)
the guarantee of a physical store and the convenience of home delivery
Original and Official
we are official resellers of each brand offered with only original products
Shampoo Lavender flavored 230ml Bien-Être by Marius Fabre
Very delicate on the skin, it can be used daily to take care of your hair.
From a solid expertise in Soap of Marseille, the new bien-être line, literally "wellness", traces a path for the care of your body alternating traditional recipes, with soaps and liquid soaps, to products derived and strictly related to the habits of modern life.
An effective shampoo, which naturally makes hair soft and protects.
A complete and effective shampoo, with completely biodegradable vegetal surfactants, which allows the care of your hair in a natural way.

Packaging: Plastic bottle (100% recyclable) with dispenser and screw cap.

How to use: Carefully dose the shampoo on the hair and massage on the scalp. Leave for 2 minutes and rinse thoroughly.Ecofriendly.
Purely vegetal, biodegradable, without edta and dyes, it does not pollute rivers and contributes to the protection of the environment. Furthermore, it requires very little packaging, made with only recycled paper and, if not available, FSC certified. The bottle and the cap are made of 100% recyclable plastic and aluminum.
Qualità, in breve:
Without Coloring
Without EDTA

Not tested on animals

Without ingredients of petrochemical origin
With only vegetable-based ingredients
Ingredienti (INCI): 

Aqua, Ammonium lauryl sulfate, sodium chloride, cocamidopropyl betaine, coco-glucoside, benzyl alcohol,parfum, benzoic acid, hydroxypropyl methycellulose, polyquaternium-10, coumarin, linalool.
Customers who bought this product also bought:
16 other products in the same category: