announcement punto vendita e spedizioni operativi ed efficienti headset_mic ordini telefonici e servizio clienti tel./whp. al +39 349 56 31 907 local_shipping spedizione gratuita a partire da 49€ e consegna in 1 giorno storenegozio fisico con vetrine a Forlì announcement punto vendita e spedizioni operativi ed efficienti headset_mic ordini telefonici e servizio clienti tel./whp. al +39 349 56 31 907 local_shipping spedizione gratuita a partire da 49€ e consegna in 1 giorno storenegozio fisico con vetrine a Forlì announcement punto vendita e spedizioni operativi ed efficienti headset_mic ordini telefonici e servizio clienti tel./whp. al +39 349 56 31 907 local_shipping spedizione gratuita a partire da 49€ e consegna in 1 giorno storenegozio fisico con vetrine a Forlì announcement punto vendita e spedizioni operativi ed efficienti headset_mic ordini telefonici e servizio clienti tel./whp. al +39 349 56 31 907 local_shipping spedizione gratuita a partire da 49€ e consegna in 1 giorno storenegozio fisico con vetrine a Forlì announcement punto vendita e spedizioni operativi ed efficienti headset_mic ordini telefonici e servizio clienti tel./whp. al +39 349 56 31 907 local_shipping spedizione gratuita a partire da 49€ e consegna in 1 giorno storenegozio fisico con vetrine a Forlì
Family Shower Gel Verbena parfumed (1L) 1900 by Marius Fabre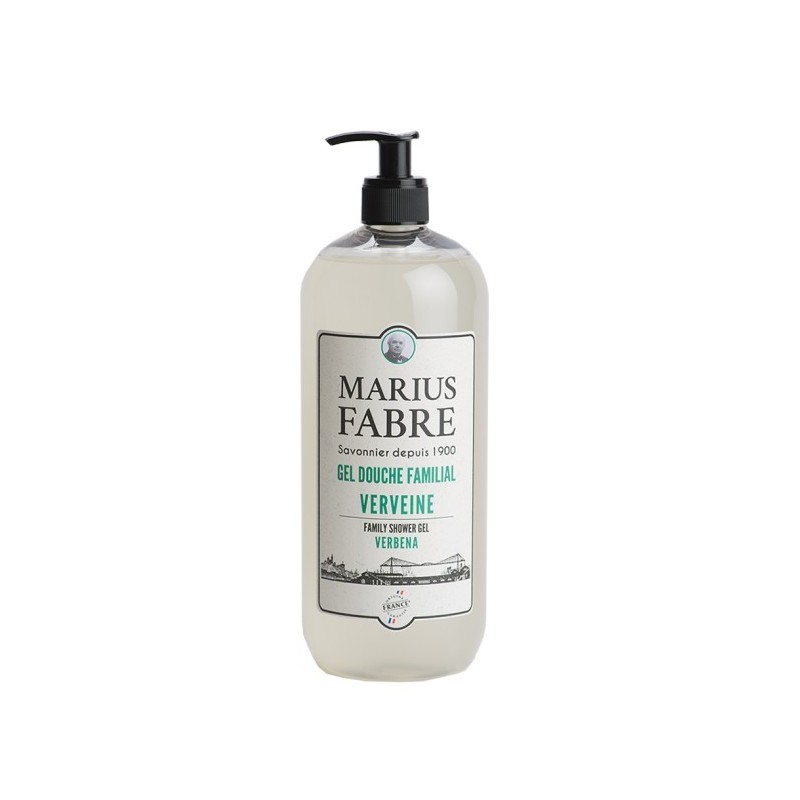  
Family Shower Gel Verbena parfumed (1L) 1900 by Marius Fabre
3 or 4 installment payment available with PayPal, Oney or splittypay
Made from a vegetable oil base, Marius Fabre shower gel gently cleanses all skin types.
Its delicately lemony verbena fragrance leaves a really refreshing aura.
Contents: 1000 ml
Savon de Marseille
officially UPSM recognized
Eco Certification
indipendent entity issued
without palm oil
only olive, sunflower and coconut oils
Made in France
guarantee of origin seal
Cruelty Free
not tested on animals
Dye Free
without additive dyes
phone and whatsapp
we prefer a personal contact and a sartorial experience at +393495631907
fast and tracked shipments
for smooth fully traced 24 / 72 h deliveries (EU)
flexible return policy
possibility of return with quick refund, goods exchange or replacement
privacy, SSL and encryption
personal data and transaction security with state of the art standards
local shop in Forlì (Italy)
the guarantee of a physical store and the convenience of home delivery
Original and Official
we are official resellers of each brand offered with only original products
The line "1900" Marius Fabre born to rediscover the virtues of the "soap plant-based - no dyes" specialty Marius Fabre since 1900. The vegetable oil is the main raw material, and of course that gives color to the soap. Quality paper liquid soaps "Marius Fabre" - 100% of vegetable oils - Without synthetic surfactants, no dyes, no preservatives - Quality guaranteed by family tradition for 4 generations - Biodegradable, environmentally friendly - Recyclable Packaging - Products not tested on animals
(INCI):
Aqua, ammonium lauryl sulfate, sodium chloride, cocamidopropylbetaine, decyl glucoside, benzyl alcohol, parfum, glycerin, benzoic acid, xanthan gum, verbena officinalis flower/leaf extract, citric acid, sodium benzoate, potassium sorbate, citral, limonene, linalool, hexyl cinnamal.
Customers who bought this product also bought:
16 other products in the same category: