announcement punto vendita e spedizioni operativi ed efficienti headset_mic ordini telefonici e servizio clienti tel./whp. al +39 349 56 31 907 local_shipping spedizione gratuita a partire da 49€ e consegna in 1 giorno storenegozio fisico con vetrine a Forlì announcement punto vendita e spedizioni operativi ed efficienti headset_mic ordini telefonici e servizio clienti tel./whp. al +39 349 56 31 907 local_shipping spedizione gratuita a partire da 49€ e consegna in 1 giorno storenegozio fisico con vetrine a Forlì announcement punto vendita e spedizioni operativi ed efficienti headset_mic ordini telefonici e servizio clienti tel./whp. al +39 349 56 31 907 local_shipping spedizione gratuita a partire da 49€ e consegna in 1 giorno storenegozio fisico con vetrine a Forlì announcement punto vendita e spedizioni operativi ed efficienti headset_mic ordini telefonici e servizio clienti tel./whp. al +39 349 56 31 907 local_shipping spedizione gratuita a partire da 49€ e consegna in 1 giorno storenegozio fisico con vetrine a Forlì announcement punto vendita e spedizioni operativi ed efficienti headset_mic ordini telefonici e servizio clienti tel./whp. al +39 349 56 31 907 local_shipping spedizione gratuita a partire da 49€ e consegna in 1 giorno storenegozio fisico con vetrine a Forlì
pure mustard oil 50 ml selezione nicole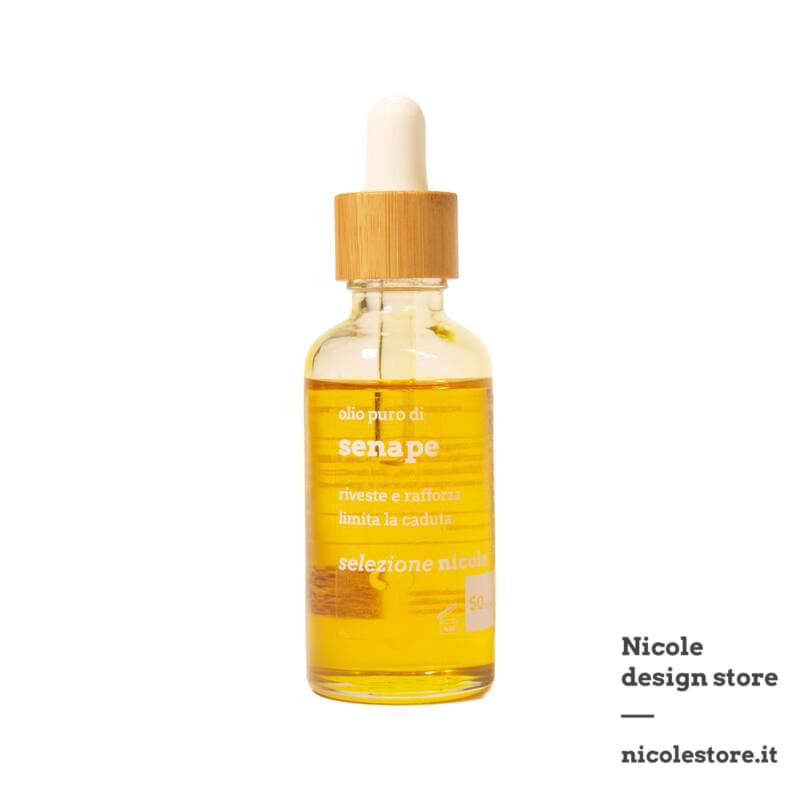  
pure mustard oil 50 ml selezione nicole
3 or 4 installment payment available with PayPal, Oney or splittypay
pure mustard oil 50 ml selezione nicole
Pure, virgin, raw, cold-pressed mustard oil.
selezione nicole pure mustard oil is a protective oil mainly indicated for hair: coated and protected by mustard oil, they are fortified and prevent the fall. Strong, dense oil with a marked mustard scent. Made with the cold method in France from local mustard seeds.
selezione nicole pure mustard oil, in short:
pure oil, cold pressed
French mustard
50ml
phone and whatsapp
we prefer a personal contact and a sartorial experience at +393495631907
fast and tracked shipments
for smooth fully traced 24 / 72 h deliveries (EU)
flexible return policy
possibility of return with quick refund, goods exchange or replacement
privacy, SSL and encryption
personal data and transaction security with state of the art standards
local shop in Forlì (Italy)
the guarantee of a physical store and the convenience of home delivery
Original and Official
we are official resellers of each brand offered with only original products
application and use of pure mustard oil selezione nicole
pre-shampoo hair mask: apply once or twice a week, leave on for about 30-40 minutes, wash your hair as usual.
the ingredients of pure mustard oil
INCI: brassica nigra seed oil
Erucic acid: hair fortifier. It is a monounsaturated fatty acid capable of coating the hair fiber.
Linoleic acid (Omega-6): essential fatty acid. Necessary by the body, which is not able to synthesize it, and is obtained from external sources.
16 other products in the same category: