announcement punto vendita e spedizioni operativi ed efficienti headset_mic ordini telefonici e servizio clienti tel./whp. al +39 349 56 31 907 local_shipping spedizione gratuita a partire da 49€ e consegna in 1 giorno storenegozio fisico con vetrine a Forlì announcement punto vendita e spedizioni operativi ed efficienti headset_mic ordini telefonici e servizio clienti tel./whp. al +39 349 56 31 907 local_shipping spedizione gratuita a partire da 49€ e consegna in 1 giorno storenegozio fisico con vetrine a Forlì announcement punto vendita e spedizioni operativi ed efficienti headset_mic ordini telefonici e servizio clienti tel./whp. al +39 349 56 31 907 local_shipping spedizione gratuita a partire da 49€ e consegna in 1 giorno storenegozio fisico con vetrine a Forlì announcement punto vendita e spedizioni operativi ed efficienti headset_mic ordini telefonici e servizio clienti tel./whp. al +39 349 56 31 907 local_shipping spedizione gratuita a partire da 49€ e consegna in 1 giorno storenegozio fisico con vetrine a Forlì announcement punto vendita e spedizioni operativi ed efficienti headset_mic ordini telefonici e servizio clienti tel./whp. al +39 349 56 31 907 local_shipping spedizione gratuita a partire da 49€ e consegna in 1 giorno storenegozio fisico con vetrine a Forlì
Marius Fabre extra pure Marseille soap with 72% olive oil in 150 g soap bar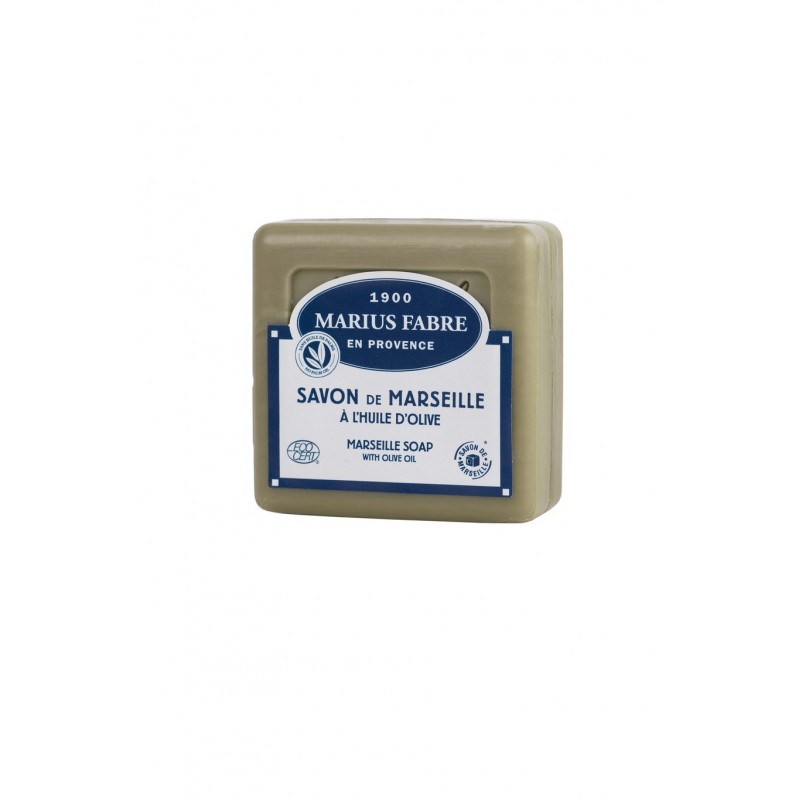  
Marius Fabre extra pure Marseille soap with 72% olive oil in 150 g soap bar
3 or 4 installment payment available with PayPal, Oney or splittypay
Savon de Marseille à l'huile d'olive, 150 g savonnette
Convenient 150 gram soap bar of traditional extra pure Marius Fabre Marseille soap with olive oil.
Delicate solid green soap, vegetable, biodegradable and neutral, without preservatives, without additives, without dyes, without palm oil and without perfumes, handcrafted according to the traditional method handed down for 5 generations in the soap factory, factory and museum in Salon en Provence by Marius Fabre.
Saponified olive oil is known to give the soap moisturizing, nourishing and antiseptic qualities.
Special format in a rounded and ergonomic mold for better ease of use.
For all skin types, dry, normal or oily, newborn or more mature skin.
For the whole family, for home use and self-production.
Weight 150 g e
Savon de Marseille
officially UPSM recognized
Eco Certification
indipendent entity issued
without palm oil
only olive, sunflower and coconut oils
Made in France
guarantee of origin seal
Cruelty Free
not tested on animals
Dye Free
without additive dyes
phone and whatsapp
we prefer a personal contact and a sartorial experience at +393495631907
fast and tracked shipments
for smooth fully traced 24 / 72 h deliveries (EU)
flexible return policy
possibility of return with quick refund, goods exchange or replacement
privacy, SSL and encryption
personal data and transaction security with state of the art standards
local shop in Forlì (Italy)
the guarantee of a physical store and the convenience of home delivery
Original and Official
we are official resellers of each brand offered with only original products
Le veritable savon de Marseille Marius Fabre en savonnette in 150 grams xtra pure recipe with 72% olive oil green soap 
In a format usually reserved for the most elaborate toilet blocks, the new green soap in an extra pure recipe with 72% olive oil, is of the dimensions and soft shapes ideal as a face soap or as an intimate soap, while maintaining all the quality body, home and laundry soap you can expect from a castile soap.
A soap to cleanse the most sensitive parts, biodegradable and vegetable, without additives and pleasantly pleasing to all skin types.
Original and certified extra pure Marseille soap
The 150 gram stick of Marseille soap with olive oil in a soap bar is produced according to tradition, respecting the dictates of geographical origin, within the territorial area of Marseille, of composition, with vegetable oils, salt, soda and water, and the manufacturing process, slow cooking, for 10 days, defined by the Colbert edict of 1688, also following the exclusive and perfected family recipe handed down for over a century and 5 generations by the Marius Fabre soap factory.
In quanto fondatore e membro del consorzio di tutela del sapone di Marsiglia, ciascuna saponetta Marius Fabre reca impresso il sigillo di garanzia UPSM.
ECO-CERT certified ecological solid detergent in a 150 gram soap bar
Responsible raw materials, low environmental impact processing and completely biodegradable finished product make the Marseille soap cube a product in line with the dictates of the Eco-Cert Eco-Detergent certification, reserved for detergents and soaps that respect the planet and the animals.
Marseille soap ingredients
The ingredients and general proportions are enshrined in a Royal law with over three centuries of history behind it and each Marseille soap, to be defined as such, must comply with the specificities enshrined in it.
The 150g Green Marseille Soap Bar is made with water, olive oil, a pinch of coconut oil, soda and table salt.
INCI: Sodium olivate, Sodium cocoate, Aqua, Sodium chloride, Sodium hydroxide
Marius Fabre olive oil Marseille soap now more sustainable with reduced packaging
Solid soap is exponentially more environmentally friendly than liquid soap and the Marius Fabre olive oil stick of Marseille in a 150 gram soap bar is certainly not an exception. Thanks to sustainable ingredients and a 100% biodegradable result, this green soap is the most ecological cleaner you can get your hands on. As proof of a constant commitment and not only linked to respect for a tradition, all Marseille soap bloack are now distributed with reduced packaging, completely recycled or recyclable.
Marius Fabre Marseille soap for sensitive, dry, oily and impure skin in green soap of 150 grams
A soap for the whole family, this comfortable and easy-to-use green bar of soap is even more irreplaceable in the presence of specific skin conditions. As a natural purifying antiseptic moisturizer and thanks to a mold that gives the solid soap a soft and ergonomic shape, this Marseille soap is suitable for use on the skin of babies, very sensitive, adolescents, especially on the face, as it is often impure and necessary for constant care, and on dry, oily or mature skin, as it stabilizes and respects the balance of the skin.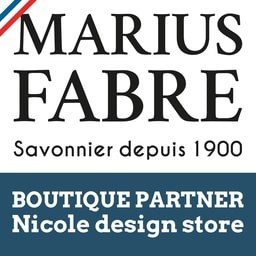 Data sheet
Weight

150 g

INCI

Sodium olivate, Sodium cocoate, Aqua, Sodium chloride, Sodium hydroxide
Customers who bought this product also bought:
16 other products in the same category: