announcement punto vendita e spedizioni operativi ed efficienti headset_mic ordini telefonici e servizio clienti tel./whp. al +39 349 56 31 907 local_shipping spedizione gratuita a partire da 49€ e consegna in 1 giorno storenegozio fisico con vetrine a Forlì announcement punto vendita e spedizioni operativi ed efficienti headset_mic ordini telefonici e servizio clienti tel./whp. al +39 349 56 31 907 local_shipping spedizione gratuita a partire da 49€ e consegna in 1 giorno storenegozio fisico con vetrine a Forlì announcement punto vendita e spedizioni operativi ed efficienti headset_mic ordini telefonici e servizio clienti tel./whp. al +39 349 56 31 907 local_shipping spedizione gratuita a partire da 49€ e consegna in 1 giorno storenegozio fisico con vetrine a Forlì announcement punto vendita e spedizioni operativi ed efficienti headset_mic ordini telefonici e servizio clienti tel./whp. al +39 349 56 31 907 local_shipping spedizione gratuita a partire da 49€ e consegna in 1 giorno storenegozio fisico con vetrine a Forlì announcement punto vendita e spedizioni operativi ed efficienti headset_mic ordini telefonici e servizio clienti tel./whp. al +39 349 56 31 907 local_shipping spedizione gratuita a partire da 49€ e consegna in 1 giorno storenegozio fisico con vetrine a Forlì
Degreasing adsorbent stain remover Marseille soap 150 g by Marius Fabre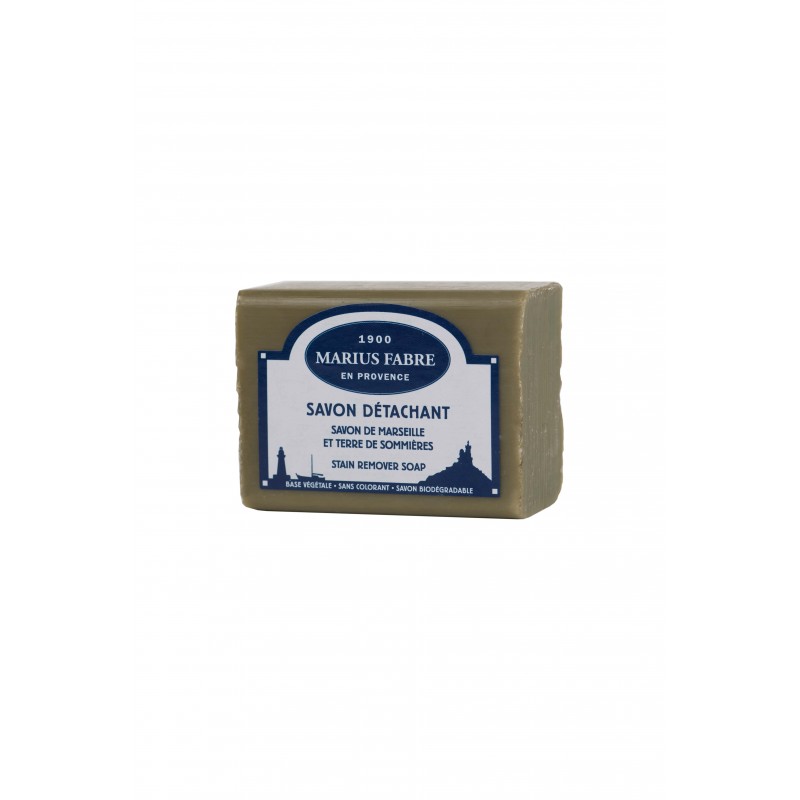  
Degreasing adsorbent stain remover Marseille soap 150 g by Marius Fabre
3 or 4 installment payment available with PayPal, Oney or splittypay
The degreasing adsorbent and stain  remover Marseille soap consists of two blocks of traditional and artisanal vegetable soap of 150 grams each expertly formulated with special natural additives to increase the stain removal factor compared to the non-enriched recipe.
This green block, based on olive oil and Terre de Sommières, a stain remover of the French tradition recognized for its strong absorbency, is ideal for use on dark or delicate fabrics and fresh stains.
Saponified with the ancient "cauldron" method according to Marius Fabre's exclusive formulation.
Weight: 150 gr
Packaging and product are Made in France
Savon de Marseille
officially UPSM recognized
Eco Certification
indipendent entity issued
without palm oil
only olive, sunflower and coconut oils
Made in France
guarantee of origin seal
Cruelty Free
not tested on animals
Dye Free
without additive dyes
phone and whatsapp
we prefer a personal contact and a sartorial experience at +393495631907
fast and tracked shipments
for smooth fully traced 24 / 72 h deliveries (EU)
flexible return policy
possibility of return with quick refund, goods exchange or replacement
privacy, SSL and encryption
personal data and transaction security with state of the art standards
local shop in Forlì (Italy)
the guarantee of a physical store and the convenience of home delivery
Original and Official
we are official resellers of each brand offered with only original products
Degreasing adsorbent and stain remover Marseille soap in block by Marius Fabre
Indispensable degreasing adsorbent stain remover block, traditionally saponified according to the Marseille method from the Marius Fabre soap factory in Salon en Provence.
This soap bar includes everything you need to take care of any greasy type of stain, fresh or dry, oily or hard, on white, light, dark or black fabrics.
Marseille soap stain remover adsorbent with terre de Sommières 150 grams
This dark block, based on olive oil, creamier and less foaming in contact with water, is enriched with terre de sommièeres, a typical ingredient of French washing, a land with highly adsorbing properties.
The terre of Sommières, a clay with unique properties, is scientifically known with Montmorillonite, from the French location where it was first found. With its incomparable adsorbing qualities, up to 80% of its weight, Sommiéres earth, combined with vegetable Marseille soap, constitutes a powerful stain remover against all types of stains, while maintaining the constitution of the material with which it comes into contact unaltered. delicate and effective, therefore suitable for even the most fragile of fabrics.
Composition and ingredients universal Marseille soap stain remover in block by Marius Fabre
- without dyes
- without fragrances
- Preservative free
- without chemical additives
- guaranteed without palm oil
- guaranteed not tested on animals
Stain remover soap with Terre de Sommières
- Marseille soap with olive oil (Sodium olivate, Sodium cocoate, Aqua, Sodium chloride, Sodium hydroxide)
- Terre de Sommières
Customers who bought this product also bought:
16 other products in the same category: