announcement punto vendita e spedizioni operativi ed efficienti headset_mic ordini telefonici e servizio clienti tel./whp. al +39 349 56 31 907 local_shipping spedizione gratuita a partire da 49€ e consegna in 1 giorno storenegozio fisico con vetrine a Forlì announcement punto vendita e spedizioni operativi ed efficienti headset_mic ordini telefonici e servizio clienti tel./whp. al +39 349 56 31 907 local_shipping spedizione gratuita a partire da 49€ e consegna in 1 giorno storenegozio fisico con vetrine a Forlì announcement punto vendita e spedizioni operativi ed efficienti headset_mic ordini telefonici e servizio clienti tel./whp. al +39 349 56 31 907 local_shipping spedizione gratuita a partire da 49€ e consegna in 1 giorno storenegozio fisico con vetrine a Forlì announcement punto vendita e spedizioni operativi ed efficienti headset_mic ordini telefonici e servizio clienti tel./whp. al +39 349 56 31 907 local_shipping spedizione gratuita a partire da 49€ e consegna in 1 giorno storenegozio fisico con vetrine a Forlì announcement punto vendita e spedizioni operativi ed efficienti headset_mic ordini telefonici e servizio clienti tel./whp. al +39 349 56 31 907 local_shipping spedizione gratuita a partire da 49€ e consegna in 1 giorno storenegozio fisico con vetrine a Forlì
Sodium bicarbonate 700gr LAVOIR by Marius Fabre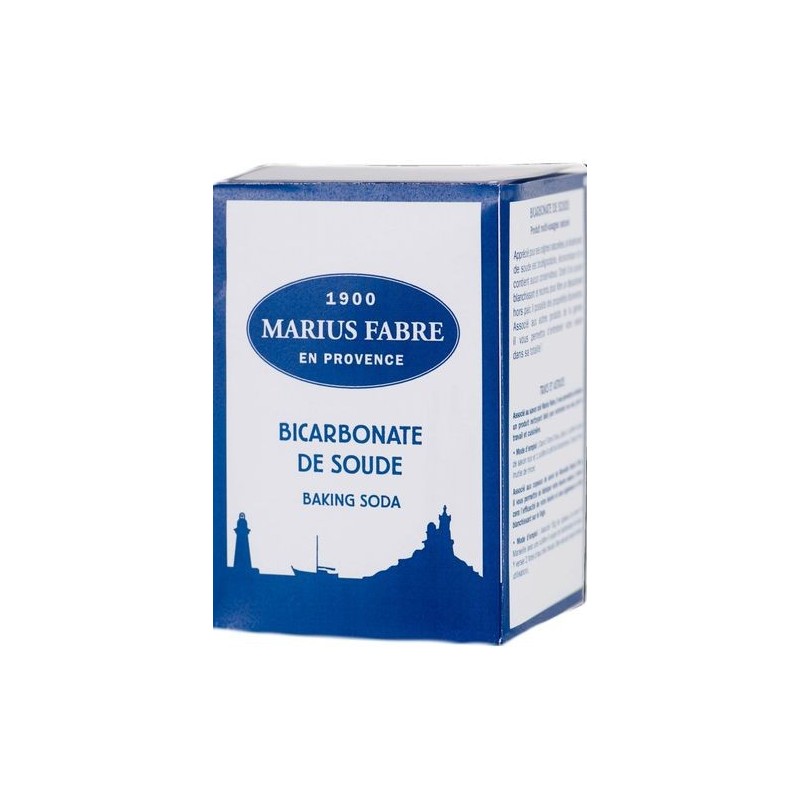  
Sodium bicarbonate 700gr LAVOIR by Marius Fabre
3 or 4 installment payment available with PayPal, Oney or splittypay
Pure Sodium Bicarbonate of the Marius Fabre Saponificio, for the care of the home and the work environment, ecological, economical and completely natural.
Savon de Marseille
officially UPSM recognized
Eco Certification
indipendent entity issued
without palm oil
only olive, sunflower and coconut oils
Made in France
guarantee of origin seal
Cruelty Free
not tested on animals
Dye Free
without additive dyes
phone and whatsapp
we prefer a personal contact and a sartorial experience at +393495631907
fast and tracked shipments
for smooth fully traced 24 / 72 h deliveries (EU)
flexible return policy
possibility of return with quick refund, goods exchange or replacement
privacy, SSL and encryption
personal data and transaction security with state of the art standards
local shop in Forlì (Italy)
the guarantee of a physical store and the convenience of home delivery
Original and Official
we are official resellers of each brand offered with only original products

Pure Sodium Bicarbonate Marius Fabre LAVOIR

Ideal for... Of innumerable qualities and properties, pure sodium bicarbonate is distinguished by ease of use and breadth of fields of application.

Sodium bicarbonate as a deodorant for home and work environments: Recover a bottle with spray dispenser, filling it with water and adding 2 tablespoons of bicarbonate and 10 drops of an essential oil to taste: spray evenly in the environment to perfume it .

Sodium Bicarbonate to clean combs and brushes. Fill a basin of water, dissolving two tablespoons of baking soda soaking combs and brushes to get a total and deep cleansing.

Sodium bicarbonate as a light surface scrub. Create a paste with bicarbonate and water and use it to clean the tub, the sink, and the joints. Apply the paste on the surfaces rubbing with a toothbrush or with a sponge, then rinse.

Sodium bicarbonate to clean sponges. Notoriously sponges are a receptacle of germs and must be changed often. To use them for as long as possible, disinfect them naturally with bicarbonate. Immerse them in a basin of warm water with 4 or 5 tablespoons of bicarbonate. Leave to work all day, rinse and put them to dry.

Sodium bicarbonate to clean the microwave ... Get a cup filling it with water, add a few tablespoons of baking soda and put it in the microwave. Boil the same for a few minutes and clean with a cloth. The steam that will be released will melt the dirt on the walls.


... but also to clean the oven. Make a thick paste with water and bicarbonate, then spread it on the walls of the oven, letting it work all night.
The day after, simply use a sponge to remove all the dirt.

... but also to clean the floors. Dissolve a glass of bicarbonate in a bucket of hot water and then use it to wash the floor surfaces normally.

Sodium bicarbonate to clean silver jewelry ... Cover a container with aluminum foil filling it with warm water and adding 2 tablespoons of bicarbonate and 1 of salt for each liter of water. Immerse the object by soaking it for an hour.

... to drain clogged sinks. Pour a glass of bicarbonate into the clogged drain, then a glass of vinegar (frizzerà and emit foam) and then immediately pour a pot of boiling water.

... to absorb odors in the fridge. Obtain a pan by filling it with bicarbonate and then put it in the fridge: it will absorb the bad smells.

... to absorb the odors of the dustbin. Cover the bottom of the bin with the bicarbonate which will absorb all the bad smells.
Ecofriendly.
It requires little packaging, made with only recycled paper and, if not available, FSC certified. 100% recyclable.
Qualità, in breve:
- bicorbonato di sodio purissimo proveniente dalle scorte del sponifico Marius Fabre.
Composizione: Bicarbonato di Sodio
Ingredients: Sodium Bicarbonate
Customers who bought this product also bought:
10 other products in the same category: