headset_mic ordini telefonici e servizio clienti tel./whp. al +39 349 56 31 907 local_shipping spedizione gratuita a partire da 49€ e consegna in 1 giorno storenegozio fisico con vetrine a Forlì headset_mic ordini telefonici e servizio clienti tel./whp. al +39 349 56 31 907 local_shipping spedizione gratuita a partire da 49€ e consegna in 1 giorno storenegozio fisico con vetrine a Forlì headset_mic ordini telefonici e servizio clienti tel./whp. al +39 349 56 31 907 local_shipping spedizione gratuita a partire da 49€ e consegna in 1 giorno storenegozio fisico con vetrine a Forlì headset_mic ordini telefonici e servizio clienti tel./whp. al +39 349 56 31 907 local_shipping spedizione gratuita a partire da 49€ e consegna in 1 giorno storenegozio fisico con vetrine a Forlì headset_mic ordini telefonici e servizio clienti tel./whp. al +39 349 56 31 907 local_shipping spedizione gratuita a partire da 49€ e consegna in 1 giorno storenegozio fisico con vetrine a Forlì
Lomokino Smartphone Holder by Lomography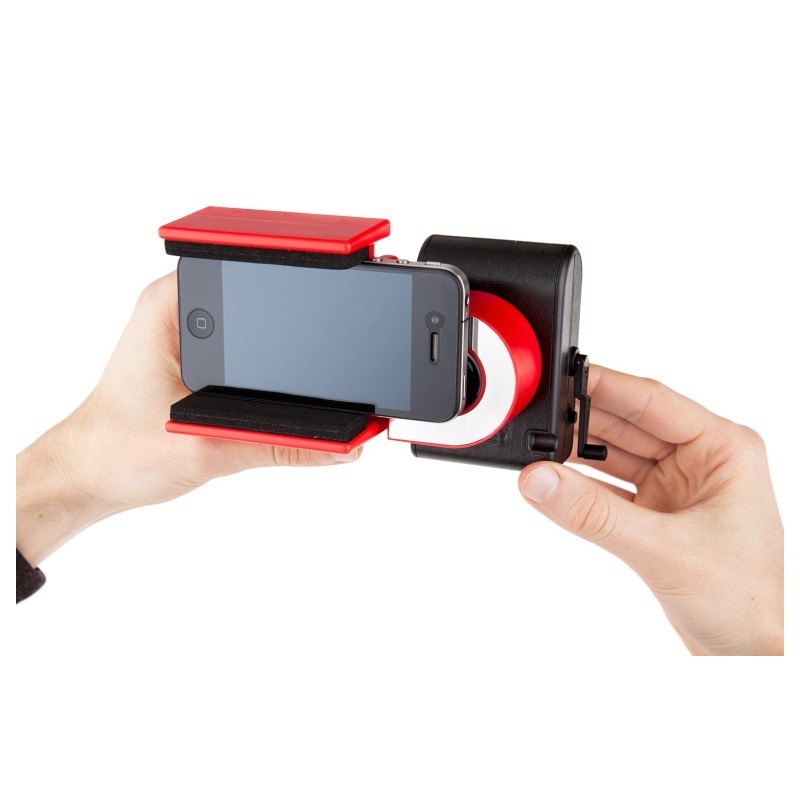  
Lomokino Smartphone Holder by Lomography
The LomoKino Smart Phone Holder makes digitalising your LomoKino movies from the LomoKinoScope even easier!
phone and whatsapp
we prefer a personal contact and a sartorial experience at +393495631907
fast and tracked shipments
for smooth fully traced 24 / 72 h deliveries (EU)
flexible return policy
possibility of return with quick refund, goods exchange or replacement
privacy, SSL and encryption
personal data and transaction security with state of the art standards
local shop in Forlì (Italy)
the guarantee of a physical store and the convenience of home delivery
Original and Official
we are official resellers of each brand offered with only original products
Need help digitalizing your LomoMovies? We've got the gadget for you! Introducing the LomoKino Smart Phone Holder, a clever contraption that allows you to record your cinematic works with your smart phone! The process is super easy: simply attach the LomoKino Smart Phone Holder to your LomoKinoscope, connect it to your smart phone, and start recording as you turn the crank. With this device, you can bridge the gap between your love for analogue and the digital world!
Works with all kinds of smart phones, simply adjust the LomoKino Smart Phone Holder's clamps to fit your phone


Package Includes 
LomoKino Smart Phone Holder