announcement punto vendita e spedizioni operativi ed efficienti headset_mic ordini telefonici e servizio clienti tel./whp. al +39 349 56 31 907 local_shipping spedizione gratuita a partire da 49€ e consegna in 1 giorno storenegozio fisico con vetrine a Forlì announcement punto vendita e spedizioni operativi ed efficienti headset_mic ordini telefonici e servizio clienti tel./whp. al +39 349 56 31 907 local_shipping spedizione gratuita a partire da 49€ e consegna in 1 giorno storenegozio fisico con vetrine a Forlì announcement punto vendita e spedizioni operativi ed efficienti headset_mic ordini telefonici e servizio clienti tel./whp. al +39 349 56 31 907 local_shipping spedizione gratuita a partire da 49€ e consegna in 1 giorno storenegozio fisico con vetrine a Forlì announcement punto vendita e spedizioni operativi ed efficienti headset_mic ordini telefonici e servizio clienti tel./whp. al +39 349 56 31 907 local_shipping spedizione gratuita a partire da 49€ e consegna in 1 giorno storenegozio fisico con vetrine a Forlì announcement punto vendita e spedizioni operativi ed efficienti headset_mic ordini telefonici e servizio clienti tel./whp. al +39 349 56 31 907 local_shipping spedizione gratuita a partire da 49€ e consegna in 1 giorno storenegozio fisico con vetrine a Forlì
Monbento MB Lib black Onyx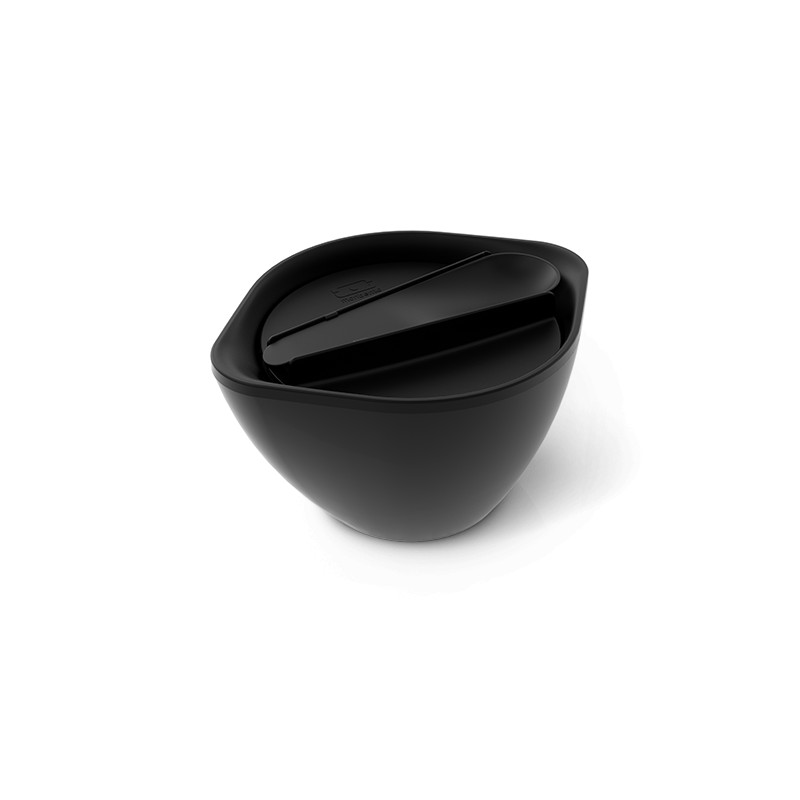  
Monbento MB Lib black Onyx
3 or 4 installment payment available with PayPal, Oney or splittypay
The MB Lib black Onyx insulated bowl is the original nomadic airtight lunch box reinvented by Monbento to contain foods with a more liquid consistency, such as soups, yoghurt and creams, complete with isothermal qualities made with resistant BPA / BPS Free materials. Included with each MB Lib black Onyx, a practical and large spoon concealed in the upper part of the insulating and sealing cap.

Each Monbento MB Lib can be washed in the dishwasher, heated in the microwave and stored in the freezer and is different from any other lunch box on the market in that it is specifically designed to hold your lunches, your snacks and your dinners with a more fluid consistency.

Capacity: 450ml
phone and whatsapp
we prefer a personal contact and a sartorial experience at +393495631907
fast and tracked shipments
for smooth fully traced 24 / 72 h deliveries (EU)
flexible return policy
possibility of return with quick refund, goods exchange or replacement
privacy, SSL and encryption
personal data and transaction security with state of the art standards
local shop in Forlì (Italy)
the guarantee of a physical store and the convenience of home delivery
Original and Official
we are official resellers of each brand offered with only original products
MB Lib black Onyx by Monbento
The MB LIB bowl black Onyx by Monbento is a lunch box for breakfasts, lunches, snacks and dinners. It is an innovative design object that integrates a container suitable for all kind of foods in a compact design.
Each MB LIB is made of BPA & BPS Free certified materials, includes a generous spoon and is designed to conveniently transport both cold dishes, such as salads, desserts, yoghurt, creams, and hot dishes, such as velvety, soups, first courses.
Grazie ad un design rifinito e alla resistente struttura opaca, la tua MB Lib sarà sempre in forma e di bella presenza nello zaino, in auto o sulla scrivania.
Thanks to a refined design and a resistant matte structure, your MB Lib will always be fit and beautiful in your backpack, in your car or on your desk.
Each Monbento MB Lib is sold with our 3 year warranty.
Informations and Features
Size and Weight
product sizes:  L 175 x P 140 x H 95
capacity: 0,45 L
weight: 300 g

Coposition
1 containers, 1 lid, 1 spoon (PBT)
1 seal (silicone)
Features
hermetic
isothermal
BPA free
without BPS
certified for food
compatible with microwave use
compatible with use in the freezer
dishwasher safe


Other Qualities
Air tight
Thanks to the lid with double safety thread, locking device and gasket, each MB Lib will store your food with the utmost care and isolation, allowing you total freedom of transport.
Safe
Certificata LFGB e FDA dai laboratori TÜV e SGS, la bento MB Lib è costituita da materiali d'elevata qualità. Questa lunch box non contiene BPA e BPS, elementi non adatti ad essere presenti in contenitori atti al trasporto di cibo.
Convenient
One purchase for all needs: each MB LIB proposed here includes Bowl, Lid and Spoon.
For our B2B Customers
Nicole Design Store is your ideal commercial and / or logistic partner to introduce Monbento products within your professional activity.

Whether you are a retailer, a communication agency, a non-for-profit organization, an educational, contract or institutional client, we are at your complete disposal to assist you in your project.

We are the official distributor of the brand and we offer the necessary support for every type of professional processing, with quick quotations, branding compliance and logistics. We will be at your disposal at any time with a dedicated telephone line for maximum availability at 349 56 31 907, every day, from 09 to 18.

Thanks to the TUV and SGS certifications provided by Nicole Design Store, each professional or institutional customer has the opportunity to adopt the eco-sustainable consumption model promoted by Monbento even within its own reality.

Nicole Design Store boasts collaborations with public and private educational institutions, foundations, associations and corporate customers who have already advocated the cause of eco-sustainability in the daily life of complete meals and snacks and has the ability to offer the highest level of certifications immediately with a turnkey adoption proposal.

It is also possible to completely customize the lunchboxes, from the color of the plastics, passing through the logos to the outer packaging.
Customers who bought this product also bought:
16 other products in the same category: