headset_mic ordini telefonici e servizio clienti tel./whp. al +39 349 56 31 907 local_shipping spedizione gratuita a partire da 49€ e consegna in 1 giorno storenegozio fisico con vetrine a Forlì headset_mic ordini telefonici e servizio clienti tel./whp. al +39 349 56 31 907 local_shipping spedizione gratuita a partire da 49€ e consegna in 1 giorno storenegozio fisico con vetrine a Forlì headset_mic ordini telefonici e servizio clienti tel./whp. al +39 349 56 31 907 local_shipping spedizione gratuita a partire da 49€ e consegna in 1 giorno storenegozio fisico con vetrine a Forlì headset_mic ordini telefonici e servizio clienti tel./whp. al +39 349 56 31 907 local_shipping spedizione gratuita a partire da 49€ e consegna in 1 giorno storenegozio fisico con vetrine a Forlì headset_mic ordini telefonici e servizio clienti tel./whp. al +39 349 56 31 907 local_shipping spedizione gratuita a partire da 49€ e consegna in 1 giorno storenegozio fisico con vetrine a Forlì
Damask rose hydrolat 200 ml - Eau de rose de Damas- Najel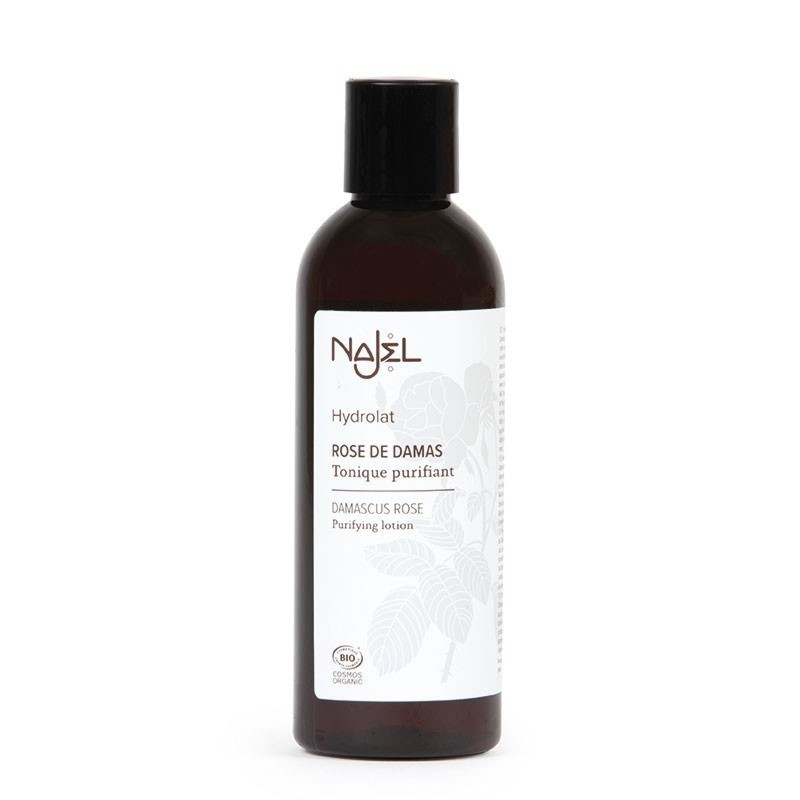  
Damask rose hydrolat 200 ml - Eau de rose de Damas- Najel
"Cosmos Organic Ecocert" certified natural organic vegetable hydrolat.
Purifying Tonic.
Face.
Hydrolat, herbal distillate, floral water, hydrosol, herbal water or essential water with ROSE OF DAMASCUS - Steam distillation of Damascus Rose petals.
Najel Damascus Rose Water is a facial tonic that purifies the skin of all impurities. Its astringent action allows you to dry small imperfections of the face. Its calming action soothes redness and irritation. It can be applied as a makeup remover.
Regenerating par excellence, Damascus rose water has been recognized since ancient times to effectively combat skin aging in a natural way.
Content: 200 ml e
Made in France
1 kg of Damascus Rose petals for each liter of hydrosol produced.
phone and whatsapp
we prefer a personal contact and a sartorial experience at +393495631907
fast and tracked shipments
for smooth fully traced 24 / 72 h deliveries (EU)
flexible return policy
possibility of return with quick refund, goods exchange or replacement
privacy, SSL and encryption
personal data and transaction security with state of the art standards
local shop in Forlì (Italy)
the guarantee of a physical store and the convenience of home delivery
Original and Official
we are official resellers of each brand offered with only original products
Damascus rose hydrolat - Eau de rose de Damas - Najel SAS NAJJAR
"Cosmos Organic Ecocert" certified natural organic vegetable tonic hydrolat.
Damask rose is one of the most fragrant varieties of roses. Its hydrosol releases an intoxicating scent on the skin giving a delicious sensation of freshness and well-being.
Information, advice on use and application of the Najel Damascus Rose Hydrolat
Daily use in the morning on the face and neck as a purifying, astringentand regenerating agent.
Suitable for all skin types, Damascus Rose Floral Water is recommended for daily use in the morning on the face and neck using a cotton pad. Rose water is used before applying the day cream or serum. Do not rinse.
It can be used as a cleansing water, possibly enriching the application with a moisturizing oil, to obtain a nourishing and purifying makeup remover.
Ingredients and composition of Damascus rose tonic
INCI: ROSA DAMASCENA (Rosa) FLOWER WATER*, POTASSIUM SORBATE, CITRIC ACID, GERANIOL, CITRONELLOL, EUGENOL, CITRAL, LINALOOL.
99.85% of the total ingredients come from responsible agriculture and exclusively mechanical processing. Cosmos Organic certified by Ecocert Greenlife.
99.65% of the total ingredients come from organic farming. Cosmos Organic certified by Ecocert Greenlife.
Made in France
Place of cultivation: Bulgaria
History of the Damascus Rosa distillate
The Damascus rose, a flower symbol of love, grows mainly in the East. It was introduced in Europe from the Middle Ages with the Crusades and was planted in homage to the goddesses of beauty of ancient cultures for which, its delicacy and its perfume, have elevated it to the rank of "Queen of Flowers".

Available in different varieties, the Damascus rose contains a subtle and enveloping fragrance, intoxicating and delicate. This same delightful fragrance of rose petals, thanks to an artisanal and additive-free process, is found in Najel Damascus rose floral water.

Symbol of regeneration, for centuries, the essential water to the damask rose is attributed with invigorating and anti-aging virtues, which have contributed to its success.

Najel Damascus Rose Floral Water is obtained by steam distillation of Damascus rose petals, grown in Bulgaria.
Customers who bought this product also bought:
4 other products in the same category: