announcement punto vendita e spedizioni operativi ed efficienti headset_mic ordini telefonici e servizio clienti tel./whp. al +39 349 56 31 907 local_shipping spedizione gratuita a partire da 49€ e consegna in 1 giorno storenegozio fisico con vetrine a Forlì announcement punto vendita e spedizioni operativi ed efficienti headset_mic ordini telefonici e servizio clienti tel./whp. al +39 349 56 31 907 local_shipping spedizione gratuita a partire da 49€ e consegna in 1 giorno storenegozio fisico con vetrine a Forlì announcement punto vendita e spedizioni operativi ed efficienti headset_mic ordini telefonici e servizio clienti tel./whp. al +39 349 56 31 907 local_shipping spedizione gratuita a partire da 49€ e consegna in 1 giorno storenegozio fisico con vetrine a Forlì announcement punto vendita e spedizioni operativi ed efficienti headset_mic ordini telefonici e servizio clienti tel./whp. al +39 349 56 31 907 local_shipping spedizione gratuita a partire da 49€ e consegna in 1 giorno storenegozio fisico con vetrine a Forlì announcement punto vendita e spedizioni operativi ed efficienti headset_mic ordini telefonici e servizio clienti tel./whp. al +39 349 56 31 907 local_shipping spedizione gratuita a partire da 49€ e consegna in 1 giorno storenegozio fisico con vetrine a Forlì
Marius Fabre x Leona Rose large tin gift box with pink flowers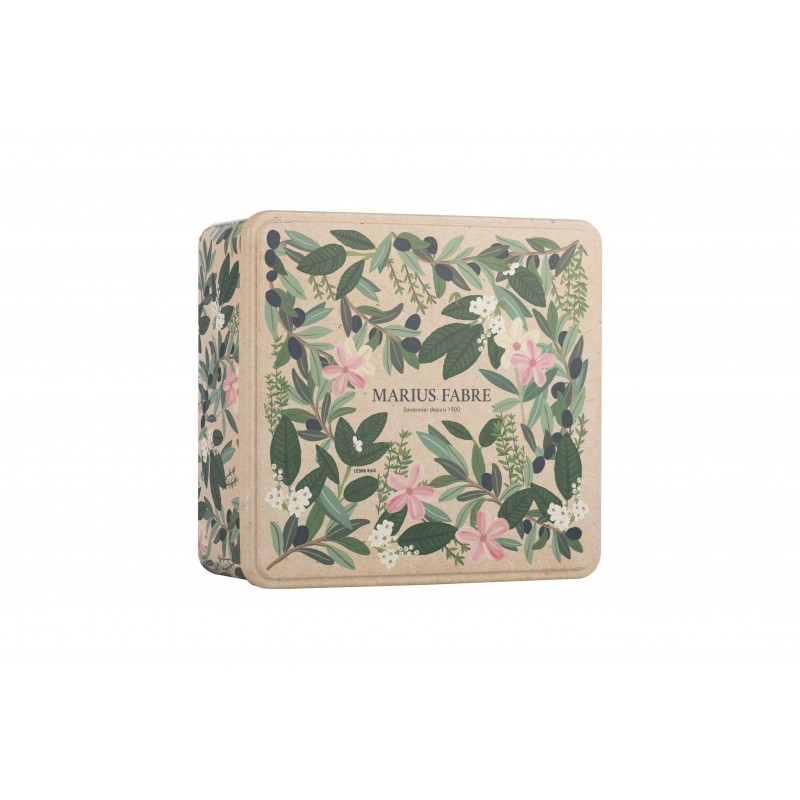  
Marius Fabre x Leona Rose large tin gift box with pink flowers
3 or 4 installment payment available with PayPal, Oney or splittypay
Tin metal biscuit gift box with pink flowers theme Marius Fabre x Leona Rose collection.
With the generous dimensions of a biscuit box, the limited edition pink flowers themed Marius Fabre x Leona Rose tin metal box is a refined metal container finished with a sophisticated holiday-themed graphic design, characterized by a natural setting and pink floral detail from the Marius Fabre x Leona Rose limited edition collection. With elements recalling the natural in contrast on a golden base, this new graphic design refers to warm and festive suggestions.
It can contain a wide selection of Marius Fabre articles.
To compose your personalized box, contact 349 56 31 907 by phone.
If you want to proceed independently add the needed number of boxes to the cart, in addition to the other products that you wish to purchase and indicate in the order notes field, available in the selection section of the courier, which ones to pack inside. Boxes can also be a stand alone purchase, without the need for cosmetic products additions.
The displayed price refers to the box only. Examples of composition may be offered in the various photos.
Dimensions: 23cm x 21.5cm H 9.10cm
Made in France
Savon de Marseille
officially UPSM recognized
Eco Certification
indipendent entity issued
without palm oil
only olive, sunflower and coconut oils
Made in France
guarantee of origin seal
Cruelty Free
not tested on animals
Dye Free
without additive dyes
phone and whatsapp
we prefer a personal contact and a sartorial experience at +393495631907
fast and tracked shipments
for smooth fully traced 24 / 72 h deliveries (EU)
flexible return policy
possibility of return with quick refund, goods exchange or replacement
privacy, SSL and encryption
personal data and transaction security with state of the art standards
local shop in Forlì (Italy)
the guarantee of a physical store and the convenience of home delivery
Original and Official
we are official resellers of each brand offered with only original products
Marius Fabre x Leona Rose collection gift box in white floral theme
Compose a themed or personalized gift box enriching it with quality packaging.


Customers who bought this product also bought:
7 other products in the same category: