pure marula oil 50 ml selezione nicole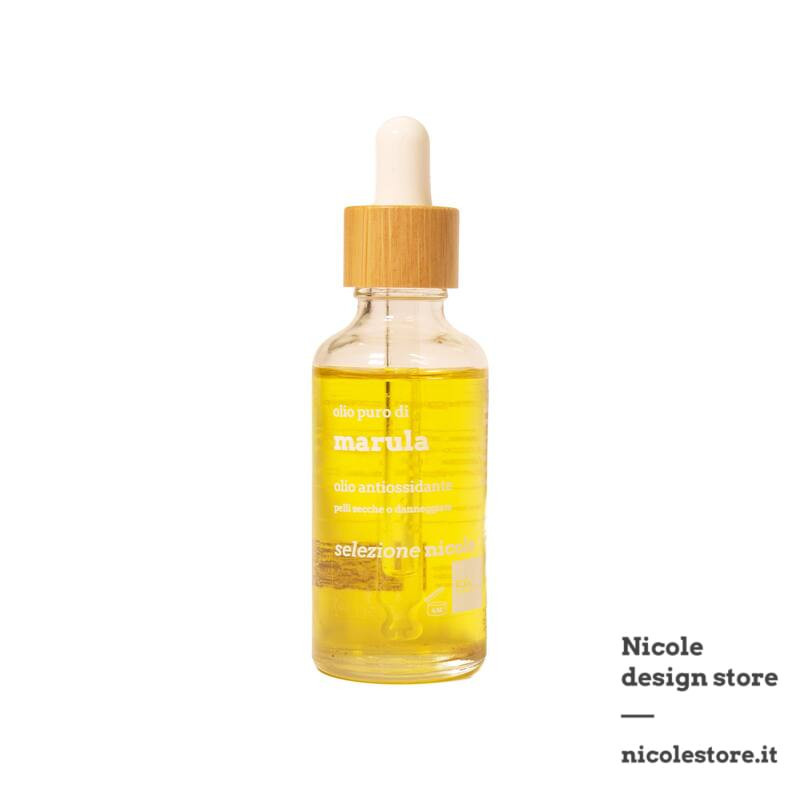  
pure marula oil 50 ml selezione nicole
pure marula oil 50 ml selezione nicole
Pure, virgin, raw, cold-pressed marula oil.
selezione nicole pure marula oil is a dry oil, which quickly penetrates the skin. Ideal for repairing dry or damaged skin, marula oil can be used as a day cream by direct application to the skin. Particularly rich in vitamins E, C, essential fatty acids and antioxidants (in higher concentration than Argan oil), it is an anti-aging treatment that protects the skin: it acts effectively against wrinkles and leaves the skin soft and protected.
For the hair, apply to the ends to make it soft and disciplined after a few uses. For all skin types. For all hair types.
selezione nicole pure marula oil, in short:
pure oil, cold pressed
Madagascar marula
50ml
phone and whatsapp
we prefer a personal contact and a sartorial experience at +393495631907
fast and tracked shipments
for smooth fully traced 24 / 72 h deliveries (EU)
flexible return policy
possibility of return with quick refund, goods exchange or replacement
privacy, SSL and encryption
personal data and transaction security with state of the art standards
local shop in Forlì (Italy)
the guarantee of a physical store and the convenience of home delivery
Original and Official
we are official resellers of each brand offered with only original products
application and use of pure marula oil selezione nicole
Marula oil can be used as both a dry oil and a mask.
For use as a mask, it can be used for both skin and hair. On the skin, apply marula oil as a mask after a light exfoliation, leave for 30 minutes then rinse. On the hair, apply it over the entire length by dabbing the ends, leave it to act for 30 minutes and wash as usual.
For quick, daily use on the hair, apply selezione nicole marula oil to the ends, massaging the scalp for a detangling and softening effect.
In skin care, marula oil can be applied as a day cream. Dose a small amount of marula oil on your hands and, massaging, allow it to penetrate the skin.
the ingredients of pure marula oil
INCI: sclerocarya beer seed oil
Oleic acid (Omega 9) : one of the three essential fatty acids: to nourish the skin in the long term, restore its elasticity, repair it. Sebum is made up of 30%.
Vitamin E: in the form of tocopherols and tocotrienols, it is a natural preservative. For the skin, it is a natural anti-aging. For the product, thanks to vitamin E, naturally present in avocado oil, no chemical or natural additives are needed to facilitate its conservation.
Phytosterols: Phytosterols, including beta-sitosterol, are natural anti-inflammatories, and help maintain cell membrane function.
Customers who bought this product also bought:
16 other products in the same category: