headset_mic ordini telefonici e servizio clienti tel./whp. al +39 349 56 31 907 local_shipping spedizione gratuita a partire da 49€ e consegna in 1 giorno storenegozio fisico con vetrine a Forlì headset_mic ordini telefonici e servizio clienti tel./whp. al +39 349 56 31 907 local_shipping spedizione gratuita a partire da 49€ e consegna in 1 giorno storenegozio fisico con vetrine a Forlì headset_mic ordini telefonici e servizio clienti tel./whp. al +39 349 56 31 907 local_shipping spedizione gratuita a partire da 49€ e consegna in 1 giorno storenegozio fisico con vetrine a Forlì headset_mic ordini telefonici e servizio clienti tel./whp. al +39 349 56 31 907 local_shipping spedizione gratuita a partire da 49€ e consegna in 1 giorno storenegozio fisico con vetrine a Forlì headset_mic ordini telefonici e servizio clienti tel./whp. al +39 349 56 31 907 local_shipping spedizione gratuita a partire da 49€ e consegna in 1 giorno storenegozio fisico con vetrine a Forlì
Fujifilm Instax Mini single pack - 10 exposures ISO 800 - by Fujifilm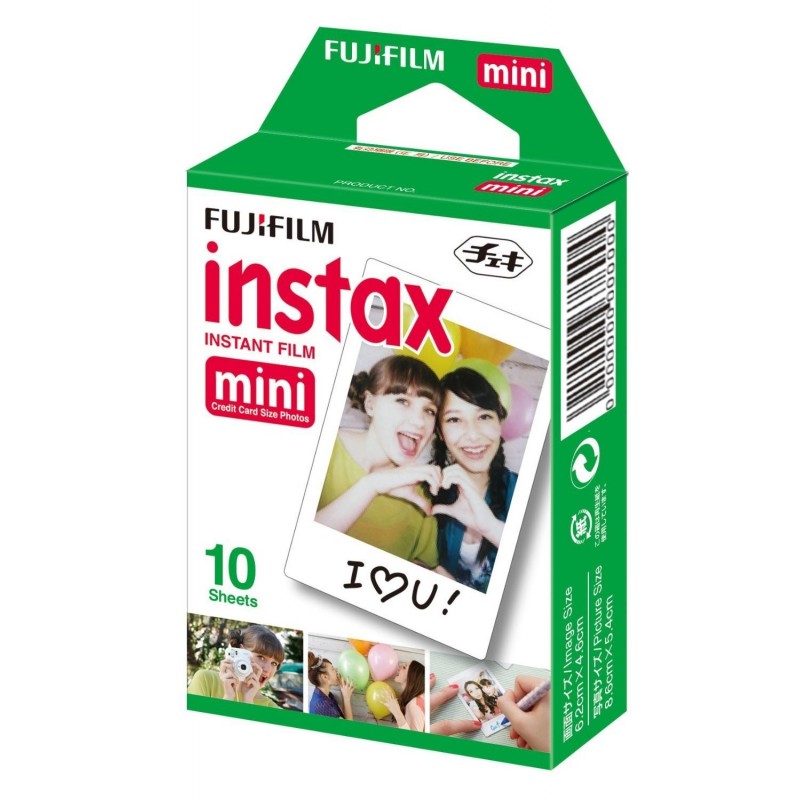  
Fujifilm Instax Mini single pack - 10 exposures ISO 800 - by Fujifilm
The standard for Fujifilm cameras format INSTAX MINI.
Compatible with all models Fujifilm, with models equipped with lomography Instant back (DIANA, LC-A) and Lomo INSTANT.
If you are buying or you bought a Lomo'Instant mini or an instant back you get:


INSTAX MINI double pack (20x) for 19.90€

Promotional price reserved to customers whom have bought or are buying a Lomo'Instant mini or a Lomography Instant back at www.nicolestore.it or at the shop. Regular Price: 29,90 €. To obtain the discount voucher, please send an email.
Discounts and promotions not appliable.
phone and whatsapp
we prefer a personal contact and a sartorial experience at +393495631907
fast and tracked shipments
for smooth fully traced 24 / 72 h deliveries (EU)
flexible return policy
possibility of return with quick refund, goods exchange or replacement
privacy, SSL and encryption
personal data and transaction security with state of the art standards
local shop in Forlì (Italy)
the guarantee of a physical store and the convenience of home delivery
Original and Official
we are official resellers of each brand offered with only original products
This package contains two cartridges containing 10 shots draw each format instant INSTAX MINI.
Official product Fujifilm, due after one year from the date of purchase (sent an email message to nicoledesign@me.com for the exact date).
 
The format of photography developed, including the white frame is which ones of a credit card.
 
details
Dimensions with frame: 86 mm x 54 mm
Image Size: 62 mm x 46 mm
Shots per cartridge: 10
Cartridges per pack: 2
Customers who bought this product also bought:
2 other products in the same category: