announcement punto vendita e spedizioni operativi ed efficienti headset_mic ordini telefonici e servizio clienti tel./whp. al +39 349 56 31 907 local_shipping spedizione gratuita a partire da 49€ e consegna in 1 giorno storenegozio fisico con vetrine a Forlì announcement punto vendita e spedizioni operativi ed efficienti headset_mic ordini telefonici e servizio clienti tel./whp. al +39 349 56 31 907 local_shipping spedizione gratuita a partire da 49€ e consegna in 1 giorno storenegozio fisico con vetrine a Forlì announcement punto vendita e spedizioni operativi ed efficienti headset_mic ordini telefonici e servizio clienti tel./whp. al +39 349 56 31 907 local_shipping spedizione gratuita a partire da 49€ e consegna in 1 giorno storenegozio fisico con vetrine a Forlì announcement punto vendita e spedizioni operativi ed efficienti headset_mic ordini telefonici e servizio clienti tel./whp. al +39 349 56 31 907 local_shipping spedizione gratuita a partire da 49€ e consegna in 1 giorno storenegozio fisico con vetrine a Forlì announcement punto vendita e spedizioni operativi ed efficienti headset_mic ordini telefonici e servizio clienti tel./whp. al +39 349 56 31 907 local_shipping spedizione gratuita a partire da 49€ e consegna in 1 giorno storenegozio fisico con vetrine a Forlì
Jamm doorstop EU certified Beige by Jamm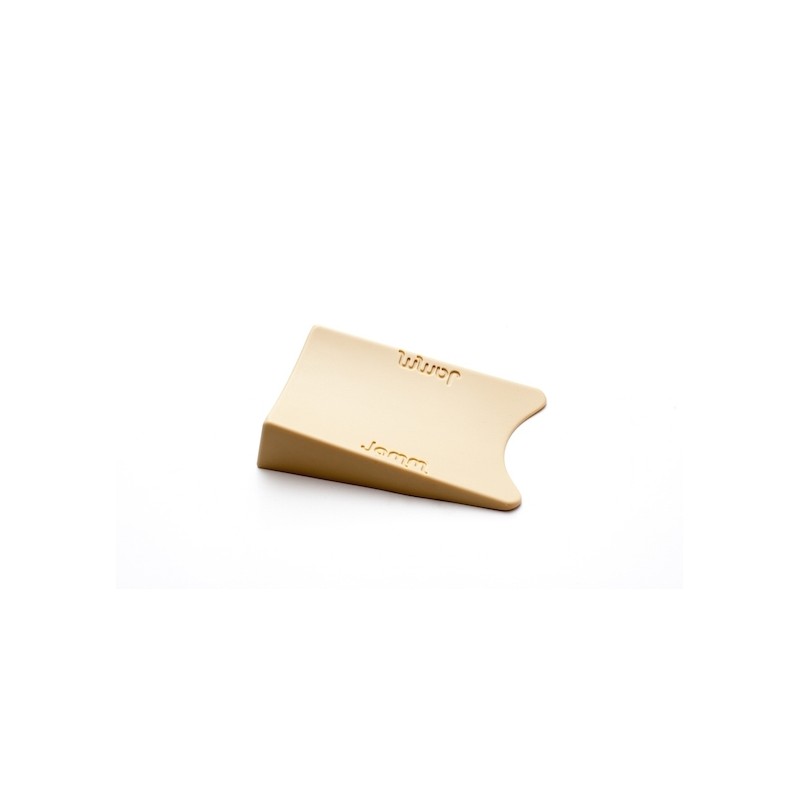  
Jamm doorstop EU certified Beige by Jamm
3 or 4 installment payment available with PayPal, Oney or splittypay
Regular doorstops and door wedges hold the door from one side only and are easily dislodged (by a child, a pet, a gust of wind or an accidental nudge). They are unreliable, unsafe and frustrating to use.
phone and whatsapp
we prefer a personal contact and a sartorial experience at +393495631907
fast and tracked shipments
for smooth fully traced 24 / 72 h deliveries (EU)
flexible return policy
possibility of return with quick refund, goods exchange or replacement
privacy, SSL and encryption
personal data and transaction security with state of the art standards
local shop in Forlì (Italy)
the guarantee of a physical store and the convenience of home delivery
Original and Official
we are official resellers of each brand offered with only original products

The Jamm doorstop's unique and patented design holds the door fast from both sides at the same time. They are simple to use and effective on all floor surfaces. 
A safe and reliable solution to slamming doors, trapped fingers, damaged walls and trip hazards.
The original Jamm doorstop is suitable for door gaps of 2mm to 25mm, if the gap under your door id more that 20mm then we'd suggest you buy the Jamm Jumbo doorstop, this is suitable for door gaps between 12mm and 35mm.