headset_mic ordini telefonici e servizio clienti tel./whp. al +39 349 56 31 907 local_shipping spedizione gratuita a partire da 49€ e consegna in 1 giorno storenegozio fisico con vetrine a Forlì headset_mic ordini telefonici e servizio clienti tel./whp. al +39 349 56 31 907 local_shipping spedizione gratuita a partire da 49€ e consegna in 1 giorno storenegozio fisico con vetrine a Forlì headset_mic ordini telefonici e servizio clienti tel./whp. al +39 349 56 31 907 local_shipping spedizione gratuita a partire da 49€ e consegna in 1 giorno storenegozio fisico con vetrine a Forlì headset_mic ordini telefonici e servizio clienti tel./whp. al +39 349 56 31 907 local_shipping spedizione gratuita a partire da 49€ e consegna in 1 giorno storenegozio fisico con vetrine a Forlì headset_mic ordini telefonici e servizio clienti tel./whp. al +39 349 56 31 907 local_shipping spedizione gratuita a partire da 49€ e consegna in 1 giorno storenegozio fisico con vetrine a Forlì
Monbento MB Pop blue Infinity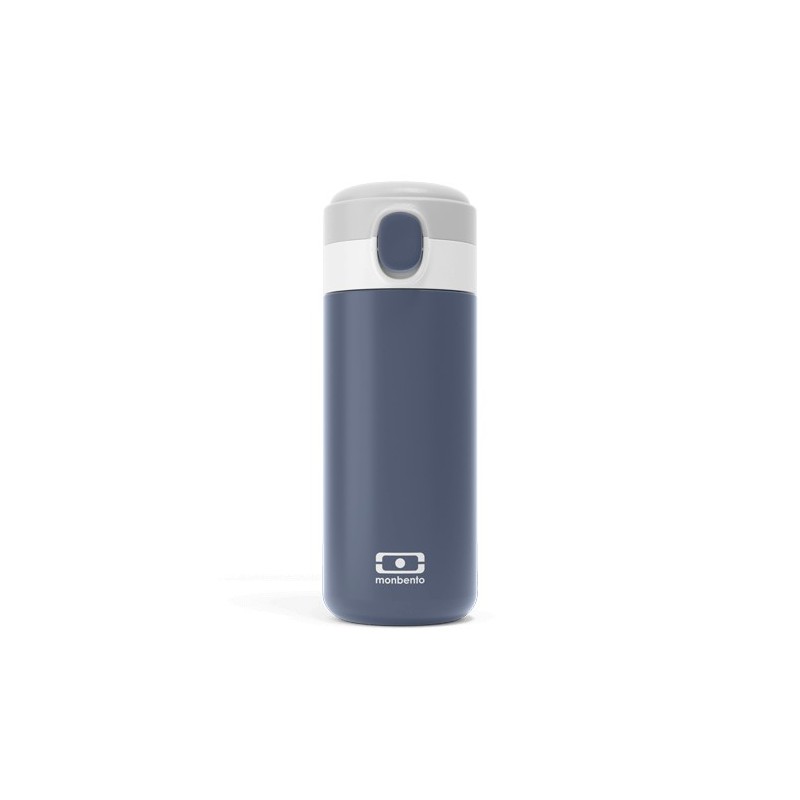  
Monbento MB Pop blue Infinity
Monbento MB Pop blue Infinityis the isothermal sports bottle in 18/8 stainless steel capable of maintaining the temperature of your hot and cold drinks for up to 12 consecutive hours.
Thermos or isothermal sports bottle, MB Pop blue Infinity is characterized by a compact and efficient design, with an automatic opening pressure mechanism and dosing spout. Made of superior quality materials, it is an airtight and BPA Free bottle.
Capacity: 0,360L
phone and whatsapp
we prefer a personal contact and a sartorial experience at +393495631907
fast and tracked shipments
for smooth fully traced 24 / 72 h deliveries (EU)
flexible return policy
possibility of return with quick refund, goods exchange or replacement
privacy, SSL and encryption
personal data and transaction security with state of the art standards
local shop in Forlì (Italy)
the guarantee of a physical store and the convenience of home delivery
Original and Official
we are official resellers of each brand offered with only original products
MB Pop blue Infinity by Monbento
The isothermal sports bottle par excellence, the MB Pop from monbento combines, in a compact design, a multifunctional product suitable for any sport with a refined, elegant and trendy look. Resistant to the test of the most extreme sports, the matte finish guarantees an excellent grip while the reduced diameter and height allow you to store it in any available space, from the bottle cage of your bicycle to a belt bag.
The screw cap of MB Pop blue Infinity, made with PBA and BPS Free materials with structural elements in stainless steel, includes antibacterial seals and an automatic pressure opening mechanism.
Each MB Pop by Monbento is sold with pur exclusive 3 years guarantee.
Informations and Features
Size and Weight
sizeso: 6,5 x 6,5 x 18,6 cm
capacity: 0,360 L
weight: 192 g

Composition
1 bottle (acciaio inossidabile 18/8)
1 lid (PP silicone)
1 gasket (silicone)
Unique Qualities and Features
airtirght
isotherrmal
BPA free
Food Compliant
Use reccomendations
To fill the MB Pop insulated bottle, simply unscrew the upper part (which also incorporates the automatic release button and the spout) and have access to the maximum available diameter of the stainless steel compartment.
To drink from MB Pop, simply press the automatic release button which will release the hermetic closure and guarantee access to the sports spout. It can also be used as a "normal" thermos, simply by unscrewing the top.
More Qualities
Reusable
Made of stainless steel, resistant and quality material, the MB Pop isothermal sports bottle is solid and made to last over time.
User Friendly
Easy to use in any situation! Thanks to its sport cap, the compact MB Pop thermal bottle opens with a simple gesture and its safety button guarantees perfectly peaceful transport.

Safe and guaranteed
Manufactured with high-quality and premium BPA Free materials, the MB Pop bottle guarantees safe food preservation while preserving flavors and aromas. Each of its components is also guaranteed for 3 years.

For our B2B Customers
Nicole Design Store is your ideal commercial and / or logistic partner to introduce Monbento products within your professional activity.

Whether you are a retailer, a communication agency, a non-for-profit organization, an educational, contract or institutional client, we are at your complete disposal to assist you in your project.

We are the official distributor of the brand and we offer the necessary support for every type of professional processing, with quick quotations, branding compliance and logistics. We will be at your disposal at any time with a dedicated telephone line for maximum availability at 349 56 31 907, every day, from 09 to 18.

Thanks to the TUV and SGS certifications provided by Nicole Design Store, each professional or institutional customer has the opportunity to adopt the eco-sustainable consumption model promoted by Monbento even within its own reality.

Nicole Design Store boasts collaborations with public and private educational institutions, foundations, associations and corporate customers who have already advocated the cause of eco-sustainability in the daily life of complete meals and snacks and has the ability to offer the highest level of certifications immediately with a turnkey adoption proposal.

It is also possible to completely customize the lunchboxes, from the color of the plastics, passing through the logos to the outer packaging.
Customers who bought this product also bought:
12 other products in the same category: