headset_mic ordini telefonici e servizio clienti tel./whp. al +39 349 56 31 907 local_shipping spedizione gratuita a partire da 49€ e consegna in 1 giorno storenegozio fisico con vetrine a Forlì headset_mic ordini telefonici e servizio clienti tel./whp. al +39 349 56 31 907 local_shipping spedizione gratuita a partire da 49€ e consegna in 1 giorno storenegozio fisico con vetrine a Forlì headset_mic ordini telefonici e servizio clienti tel./whp. al +39 349 56 31 907 local_shipping spedizione gratuita a partire da 49€ e consegna in 1 giorno storenegozio fisico con vetrine a Forlì headset_mic ordini telefonici e servizio clienti tel./whp. al +39 349 56 31 907 local_shipping spedizione gratuita a partire da 49€ e consegna in 1 giorno storenegozio fisico con vetrine a Forlì headset_mic ordini telefonici e servizio clienti tel./whp. al +39 349 56 31 907 local_shipping spedizione gratuita a partire da 49€ e consegna in 1 giorno storenegozio fisico con vetrine a Forlì
Casket "Discover Marseille soap" - NATURE - by Marius Fabre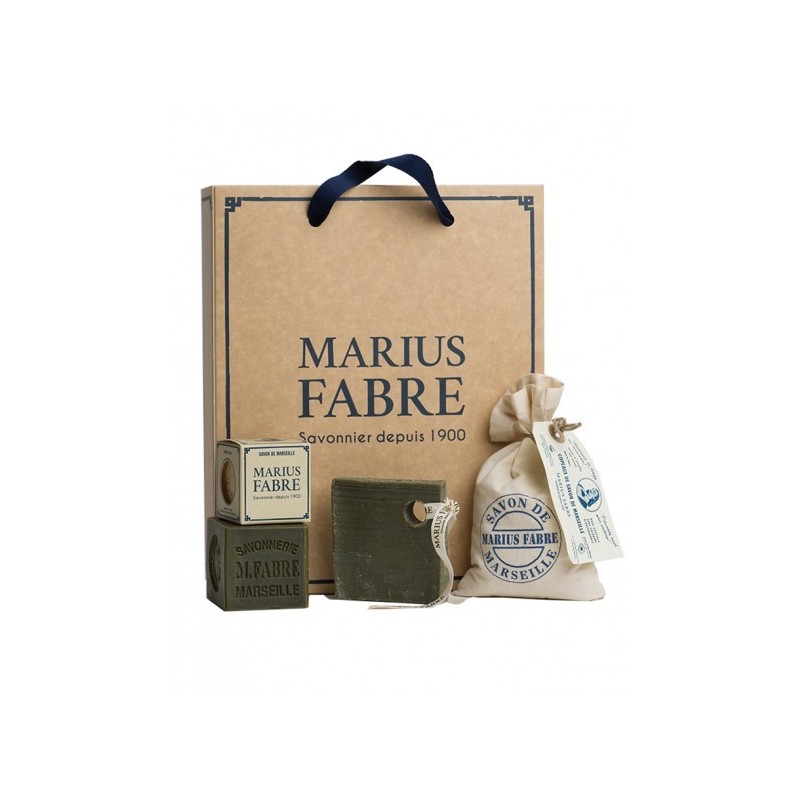  
Casket "Discover Marseille soap" - NATURE - by Marius Fabre
Combine business with pleasure, go to the discovery of the true "Marseille soap" with this fantastic box set designed by Marius Fabre!
   The set includes:
- 1 slice of soap to 'olive oil, stamped and hand cut
- 2 cubes of soap with olive oil, 100 g and 400 g
- 1 bag of soap flakes for laundry, 100 g
Savon de Marseille
officially UPSM recognized
Eco Certification
indipendent entity issued
without palm oil
only olive, sunflower and coconut oils
Made in France
guarantee of origin seal
Cruelty Free
not tested on animals
Dye Free
without additive dyes
phone and whatsapp
we prefer a personal contact and a sartorial experience at +393495631907
fast and tracked shipments
for smooth fully traced 24 / 72 h deliveries (EU)
flexible return policy
possibility of return with quick refund, goods exchange or replacement
privacy, SSL and encryption
personal data and transaction security with state of the art standards
local shop in Forlì (Italy)
the guarantee of a physical store and the convenience of home delivery
Original and Official
we are official resellers of each brand offered with only original products
A totally natural product!
For more than 110 years and four generations, Marius Fabre produces the best soap from vegetable oils with unique techniques and carefully selected ingredients. It contains no dyes or artificial additives. Not derived from oil or animal fats distinguishing itself from most of the soaps and shower gels on the market.
 
Soft skin, natural and effective
The production process of "Marseille" guarantees soap "Extra pure", free of impurities, thus taking care of all skin types, including those particularly sensitive (infants, allergic skin ...) thanks to its in olive oil and its nutritional virtues: Marius Fabre soap with olive oil helps restore dry skin *. The cube or flakes can also be used to gently wash delicate items (baby linen, delicate fabrics: wool, silk, lace ...)
* Study SVHO dermatological / 99, Faculty of Medicine of Montpellier, Dermatology Service Environmental and economical.
 
Puree vegetable, biodegradable, phosphate-free and synthetic products, it does not pollute the rivers and help save the environment. Moreover, it requires little packaging. Lasts a long time, especially when it is dried. Its durability makes it a very economical product.
Customers who bought this product also bought:
16 other products in the same category: