headset_mic ordini telefonici e servizio clienti tel./whp. al +39 349 56 31 907 local_shipping spedizione gratuita a partire da 49€ e consegna in 1 giorno storenegozio fisico con vetrine a Forlì headset_mic ordini telefonici e servizio clienti tel./whp. al +39 349 56 31 907 local_shipping spedizione gratuita a partire da 49€ e consegna in 1 giorno storenegozio fisico con vetrine a Forlì headset_mic ordini telefonici e servizio clienti tel./whp. al +39 349 56 31 907 local_shipping spedizione gratuita a partire da 49€ e consegna in 1 giorno storenegozio fisico con vetrine a Forlì headset_mic ordini telefonici e servizio clienti tel./whp. al +39 349 56 31 907 local_shipping spedizione gratuita a partire da 49€ e consegna in 1 giorno storenegozio fisico con vetrine a Forlì headset_mic ordini telefonici e servizio clienti tel./whp. al +39 349 56 31 907 local_shipping spedizione gratuita a partire da 49€ e consegna in 1 giorno storenegozio fisico con vetrine a Forlì
Liquid Marseille body soap Sans Parfum (500 mL & dispenser) by Marius Fabre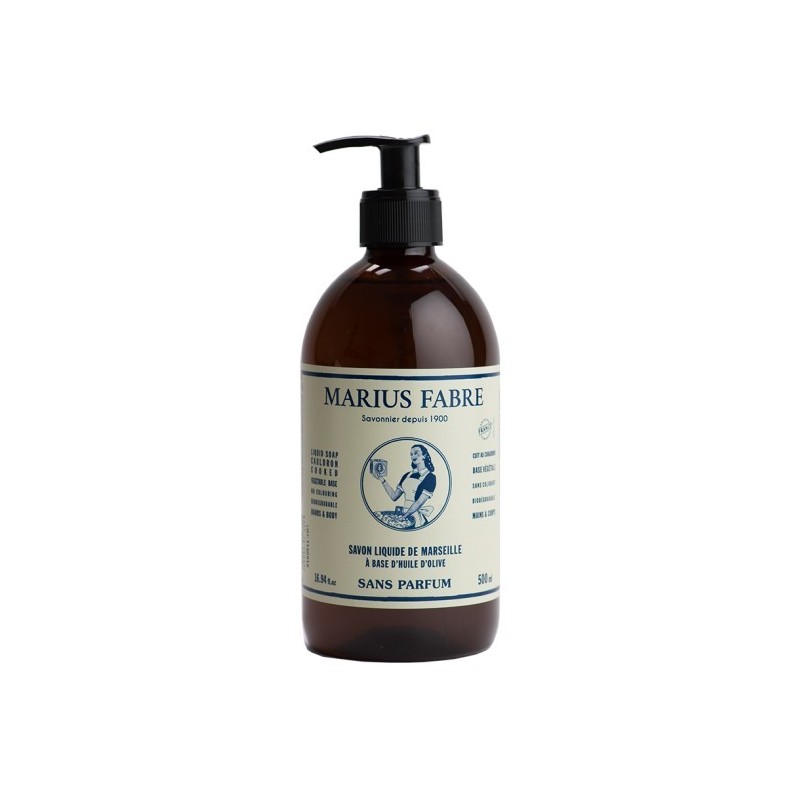  
Liquid Marseille body soap Sans Parfum (500 mL & dispenser) by Marius Fabre
The liquid soap of our range "Marius Fabre Nature" is cooked in a cauldron, in the traditional Marseille method. Made base of olive oil, known for its nourishing qualities.
A genuine bath of softness to use without moderation for hands, face and body.
phone and whatsapp
we prefer a personal contact and a sartorial experience at +393495631907
fast and tracked shipments
for smooth fully traced 24 / 72 h deliveries (EU)
flexible return policy
possibility of return with quick refund, goods exchange or replacement
privacy, SSL and encryption
personal data and transaction security with state of the art standards
local shop in Forlì (Italy)
the guarantee of a physical store and the convenience of home delivery
Original and Official
we are official resellers of each brand offered with only original products
- 100% vegetable oils: olive oil and coconut oil
- Free of palm oil
Ingredients (INCI): Aqua, Potassium cocoate, Potassium Olivate, Glycerin, Fragrance (parfum), Hydroxyethylcellulose, Cocos nucifera oil, TEA cocoate, TEA olivate, Olea Europaea Oil, Tocopherol.
- To wash hands.
- For toilet body and face.
- Remember to moisturize your skin regularly after showering.
Customers who bought this product also bought:
16 other products in the same category: