headset_mic ordini telefonici e servizio clienti tel./whp. al +39 349 56 31 907 local_shipping spedizione gratuita a partire da 49€ e consegna in 1 giorno storenegozio fisico con vetrine a Forlì headset_mic ordini telefonici e servizio clienti tel./whp. al +39 349 56 31 907 local_shipping spedizione gratuita a partire da 49€ e consegna in 1 giorno storenegozio fisico con vetrine a Forlì headset_mic ordini telefonici e servizio clienti tel./whp. al +39 349 56 31 907 local_shipping spedizione gratuita a partire da 49€ e consegna in 1 giorno storenegozio fisico con vetrine a Forlì headset_mic ordini telefonici e servizio clienti tel./whp. al +39 349 56 31 907 local_shipping spedizione gratuita a partire da 49€ e consegna in 1 giorno storenegozio fisico con vetrine a Forlì headset_mic ordini telefonici e servizio clienti tel./whp. al +39 349 56 31 907 local_shipping spedizione gratuita a partire da 49€ e consegna in 1 giorno storenegozio fisico con vetrine a Forlì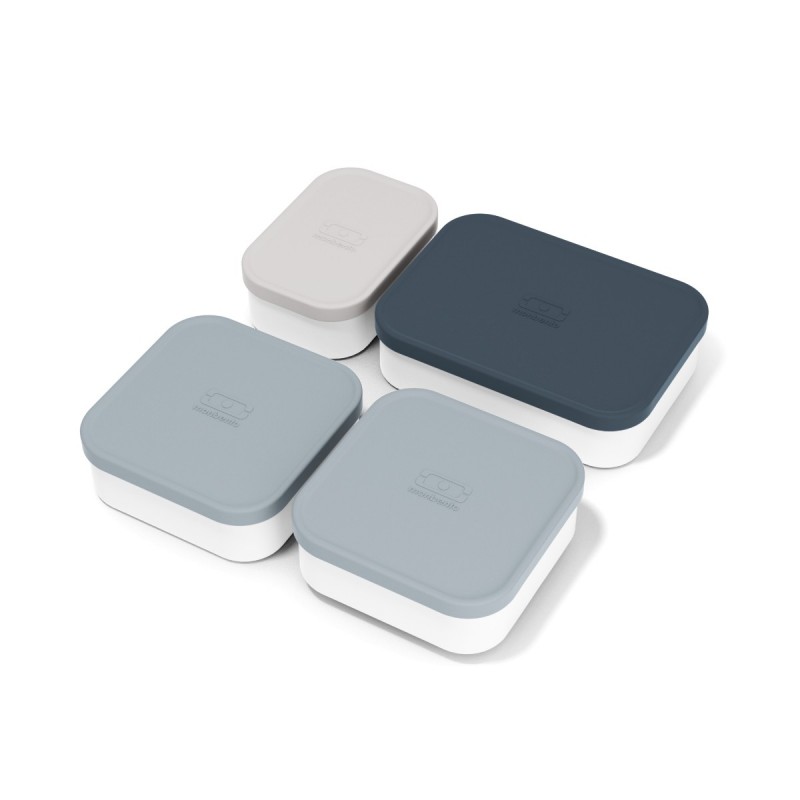  
Monbento MB Extra
MB Extra is the complete set of airtight containers in three different capacities, ideal for organizing the contents of your lunch box or your Monbento cooler bag.
Made with superior BPA free, food-safe materials, each MB Extra can be heated in the microwave, washed in the dishwasher, stored in the refrigerator and is completely airtight.
MB Extra can be conveniently placed inside a Monbento lunch box to separate and organize the various courses, including snacks, appetizers, first and second courses.
Sizes: 
1x L 5,7 x l 8,7 x a 3,2 cm 95 ml
2x L 8,7 x l 8,7 x a 3,2 cm 150 ml
1x L 11,9 x l 8,7 x a 3,2 cm 210 ml
It is compatible with: thermal bag or MB clutch bag, MB Original lunch box.
phone and whatsapp
we prefer a personal contact and a sartorial experience at +393495631907
fast and tracked shipments
for smooth fully traced 24 / 72 h deliveries (EU)
flexible return policy
possibility of return with quick refund, goods exchange or replacement
privacy, SSL and encryption
personal data and transaction security with state of the art standards
local shop in Forlì (Italy)
the guarantee of a physical store and the convenience of home delivery
Original and Official
we are official resellers of each brand offered with only original products
Monbento MB Extra set of airtight boxes separates portions
MB Extra by Monbento is the most complete set of independent airtight boxes needed to better organize the courses of your nomadic lunch. Thanks to three different sizes, MB Extra offers you that extra edge to be able to better manage a sauce, a second course or a first course particularly rich in seasoning, guaranteeing an additional hermetic element and favoring the preservation of the temperature.
Safety and air tightness seal of MB Extra
The MB Extra hermetic container set enjoys the highest safety certifications that allow it to be used both in a professional environment and in the presence of children, as well as, of course, the standard ones for food and the BPA Free guarantee.
Each MB Extra module has been designed to fit perfectly inside MB Original, both with and without flexible hermetic lid.
Practicality and ease of use of MB Extra
Thanks to a lid in food-grade platinum silicone, each extra MB is easy to open and close, despite the guaranteed hermetic seal of the food container.
Key features of MB Extra
Small box1/3 :
Sizes: L 5,7 x l 8,7 x a 3,2 cm
Weight: 40 g
Capacity: 95 ml
Medium box 1/2 :
Sizes: L 8,7 x l 8,7 x a 3,2 cm (x2)
Weight: 54 g (x2)
Capacity: 150 ml (x2)
Large box 2/3 :
Sizes: L 11,9 x l 8,7 x a 3,2 cm
Weight: 71 g
Capacity: 210 ml
Composizione
4 containers (PP)
4 lids (platinum silicone)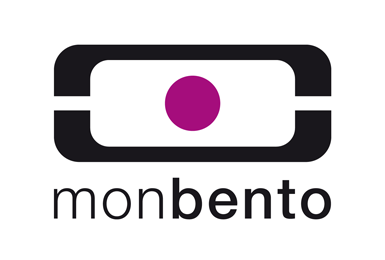 Data sheet
Weight

250 g

Sizes

1/3 L 5.7 x W 8.7 x 3.2 cm - 1/2 L 8.7 x W 8.7 x 3.2 cm (x2) - 2/3 L 11.9 x W 8.7 x 3.2 cm

Composition

PP

Made for

MB Original, MB E-zy, MB Cocoon
16 other products in the same category: