headset_mic ordini telefonici e servizio clienti tel./whp. al +39 349 56 31 907 local_shipping spedizione gratuita a partire da 49€ e consegna in 1 giorno storenegozio fisico con vetrine a Forlì headset_mic ordini telefonici e servizio clienti tel./whp. al +39 349 56 31 907 local_shipping spedizione gratuita a partire da 49€ e consegna in 1 giorno storenegozio fisico con vetrine a Forlì headset_mic ordini telefonici e servizio clienti tel./whp. al +39 349 56 31 907 local_shipping spedizione gratuita a partire da 49€ e consegna in 1 giorno storenegozio fisico con vetrine a Forlì headset_mic ordini telefonici e servizio clienti tel./whp. al +39 349 56 31 907 local_shipping spedizione gratuita a partire da 49€ e consegna in 1 giorno storenegozio fisico con vetrine a Forlì headset_mic ordini telefonici e servizio clienti tel./whp. al +39 349 56 31 907 local_shipping spedizione gratuita a partire da 49€ e consegna in 1 giorno storenegozio fisico con vetrine a Forlì
Monbento MB Square graphic Jungle by Monbento
 
Monbento MB Square graphic Jungle by Monbento
The ecological Lunchbox Monbento MB Square graphic Jungle  is limited edition a two-tiered bento box inspired by Japanese tradition and made, in this version, with a larger design with a square base. It offers two independent airtight containers of 850 mL each and an upper lid ideal for storing your cutlery. It is manufactured with the highest recognized quality resistant materials and can be heated in the microwave, washed in the dishwasher and used to store in the freezer.

BPA and BPS Free certified plastics make Monbento Square graphic Jungle the ideal companion for lunches, dinners and picnics away from home and at work.
Make an MB Square graphic Jungle by Monbento  yours from www.nicolestore.it and get, as exclusive:
Official 3 Years Guarantee available exclusively from official authorized resellers and eligible on each component.

phone and whatsapp
we prefer a personal contact and a sartorial experience at +393495631907
fast and tracked shipments
for smooth fully traced 24 / 72 h deliveries (EU)
flexible return policy
possibility of return with quick refund, goods exchange or replacement
privacy, SSL and encryption
personal data and transaction security with state of the art standards
local shop in Forlì (Italy)
the guarantee of a physical store and the convenience of home delivery
Original and Official
we are official resellers of each brand offered with only original products


Monbento MB Square graphic Jungle
The bentō lunch box gets bigger and Monbento Square graphic Jungle can accommodate all your sandwiches, salads and lunches in one quality lunch box! With an efficient design, the MB Square is divided into two independent hermetic levels ideal for separating different foods and courses with practicality.
Each MB Square graphic Jungle is made with completely recyclable materials of unmatched quality, always guaranteeing the best preservation performance and the tastiest culinary experience. It can be heated in the microwave, washed in the dishwasher or used to store in the freezer.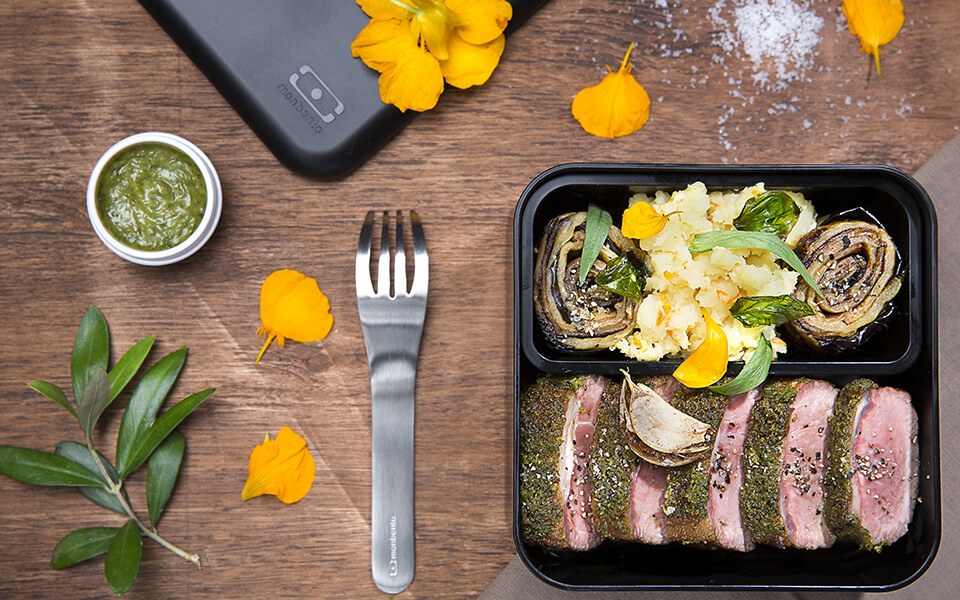 Main Features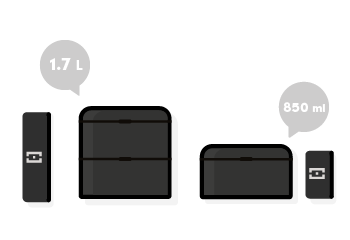 Ease of use
The MB Square lunch box will daily carry salads, picnics or full meals thanks to the high walls that guarantee a superior capacity almost double that of the most compact Monbento MB Original.
Airtight
Reliability is the most important feature for an accessory to be used every day. Monbento Square guarantees air tightness thanks to its two independent intermediate covers with valve and gasket, allowing you to carry your lunch anywhere with peace of mind.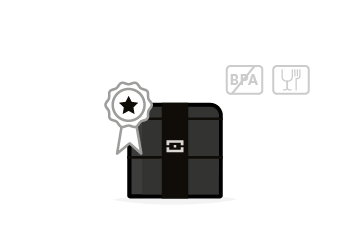 Safe
LFGB and FDA certified by the TÜV and SGS laboratories, the MB Square bento is made of unparalleled quality BPA and BPS free materials.
More Informations
Features & Services
Can be used in microwave
Can be washed in dishwasher
Can be used in freezer
Airtight
BPA Free
Food Compliance
3 Years Guarantee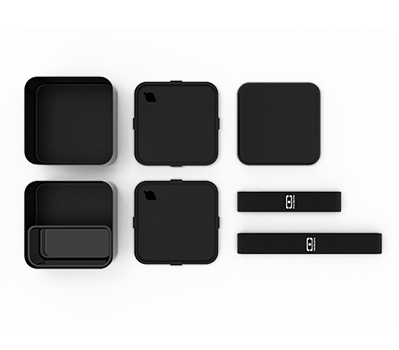 Sizes
Dimensions: L 140 x P 140 x H 140 mm
Capacity 2x 850ml = 1L
Weight: 550 grams
Contenuto della Confezione
2 box, 1 lid (PP)
2 lid (PP)
2 lid + gasket (Silicone)
2 elastic band (elastan)
1 box (PP)
Choose Monbento and start: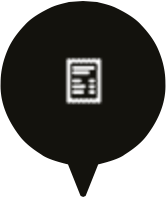 Saving
-
Bringing at work food from home will save you thousands of € each year.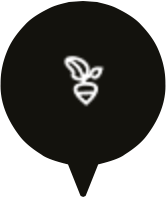 EAT BETTER
-
Balancing the content of your meal and carefully choosing the ingredients.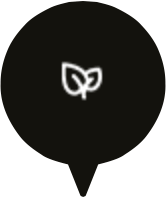 PROTECT THE ENVIRONMENT L'AMBIENTE
-
Avoiding single use packaging.
For our B2B Customers
Nicole Design Store is your ideal commercial and / or logistic partner to introduce Monbento products within your professional activity.

Whether you are a retailer, a communication agency, a non-for-profit organization, an educational, contract or institutional client, we are at your complete disposal to assist you in your project.

We are the official distributor of the brand and we offer the necessary support for every type of professional processing, with quick quotations, branding compliance and logistics. We will be at your disposal at any time with a dedicated telephone line for maximum availability at 349 56 31 907, every day, from 09 to 18.

Thanks to the TUV and SGS certifications provided by Nicole Design Store, each professional or institutional customer has the opportunity to adopt the eco-sustainable consumption model promoted by Monbento even within its own reality.

Nicole Design Store boasts collaborations with public and private educational institutions, foundations, associations and corporate customers who have already advocated the cause of eco-sustainability in the daily life of complete meals and snacks and has the ability to offer the highest level of certifications immediately with a turnkey adoption proposal.

It is also possible to completely customize the lunchboxes, from the color of the plastics, passing through the logos to the outer packaging.
Customers who bought this product also bought:
16 other products in the same category: