announcement punto vendita e spedizioni operativi ed efficienti headset_mic ordini telefonici e servizio clienti tel./whp. al +39 349 56 31 907 local_shipping spedizione gratuita a partire da 49€ e consegna in 1 giorno storenegozio fisico con vetrine a Forlì announcement punto vendita e spedizioni operativi ed efficienti headset_mic ordini telefonici e servizio clienti tel./whp. al +39 349 56 31 907 local_shipping spedizione gratuita a partire da 49€ e consegna in 1 giorno storenegozio fisico con vetrine a Forlì announcement punto vendita e spedizioni operativi ed efficienti headset_mic ordini telefonici e servizio clienti tel./whp. al +39 349 56 31 907 local_shipping spedizione gratuita a partire da 49€ e consegna in 1 giorno storenegozio fisico con vetrine a Forlì announcement punto vendita e spedizioni operativi ed efficienti headset_mic ordini telefonici e servizio clienti tel./whp. al +39 349 56 31 907 local_shipping spedizione gratuita a partire da 49€ e consegna in 1 giorno storenegozio fisico con vetrine a Forlì announcement punto vendita e spedizioni operativi ed efficienti headset_mic ordini telefonici e servizio clienti tel./whp. al +39 349 56 31 907 local_shipping spedizione gratuita a partire da 49€ e consegna in 1 giorno storenegozio fisico con vetrine a Forlì
Monbento MB Original pink Flamingo by Monbento
 
Monbento MB Original pink Flamingo by Monbento
or in 3 installments from 10.79€ with
MB Original pink Flamingo is anecological lunch box made with BPA and BPS free plastic icon of the Monbento brand. In its latest design iteration is renewed with a collection of refined and trendy colors and a rethinked shape that is more resistant and both easily washable and recyclable.

Monbento MB Original pink Flamingo is a lunch box recognisable by its umistakable form factor, recently renewed for greater durability even under heavy workloads, always guaranteed for 3 years, antibacterial seals, for easier cleaning and disinfection, and a new and more resistant valve to guarantee the hermetic seal.

New Edition: This MB Original pink Flamingo lunch box includes a more resistant design than the previous generation. Included with this product there is a two level lunchbox, one elastic band and one elegant organic cotton protective sleeve.

MB Original is MADE IN FRANCE and can be heated in the microwave, stored in the freezer and washed in the dishwasher.

We are official resellers for Italy of the Monbento brand both for private customers and for professionals and agencies and we offer the exclusive 3-year warranty on each item purchased from us. We also guarantee the best price on all the proposed items.
phone and whatsapp
we prefer a personal contact and a sartorial experience at +393495631907
fast and tracked shipments
for smooth fully traced 24 / 72 h deliveries (EU)
flexible return policy
possibility of return with quick refund, goods exchange or replacement
privacy, SSL and encryption
personal data and transaction security with state of the art standards
local shop in Forlì (Italy)
the guarantee of a physical store and the convenience of home delivery
Original and Official
we are official resellers of each brand offered with only original products


Monbento MB Original pink Flamingo by Monbento
With an iconic design inspired by the Japaneese tradition of the bentō, the lunch box in recyclable plastic BPA and BPS free Monbento MB Original pink Flamingo stands out for its design with two independent hermetic boxes, an upper lid capable of storing your cutlery and a elastic that collects the three parts in a single and compact volume.
Each lunchbox and relative lid can be comfortably used in all environmental conditions, it is suited for food storage in the freezer, heat it in the microwave and can be washed in the dishwasher. Monbento MB Original pink Flamingo is completely produced in Europe, made with high quality European plastics, also coming from Italy, and printed in France.
The innovative design of this lunch box has been recognized by several awards, including the GIA Award and the Red Dot design award.
Features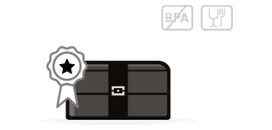 BPA e BPS Free
Made of PBT, high quality plastic renowned for its strength, the MB Original will follow you on all your adventures. Its solidity will make it the faithful companion of your lunches away from home!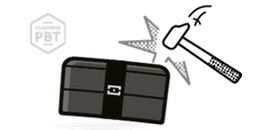 Flexible and Durable
Without BPA, MB Original bento can preserve all your meals and snacks ensuring maximum health safety and the best tasting experience. MB Original also made a stop in the TÜV and SGS laboratories where they obtained the LFGB and FDA certifications which guarantee the high quality of the materials that make up a high performance lunch box designed also for professional environments with high wear potential.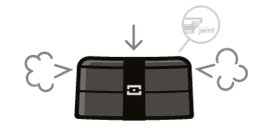 Airtight
Your bag won't enjoy your lunch! Thanks to its lid, equipped with gasket and valve, the MB Original is totally air tight, to guarantee a peaceful meal, transportable without worries and well protected in its lunch-box!
Quality
Made in France Collection: Each MB Original is completely printed in France starting from raw materials from the European Union (Italy included).
100% Recyclable: thanks to the new design (new edition), each Monbento MB original in this collection is 100% recyclable at the end of its life.
More Informations
Specifications & Included Service
Suitable for Microwave
Suitable for Dishwasher
Suitable for Freezer
Ait tight
Matte Texture
BPA Free
Food Compliance
Antibacterical gaskets
Fully recyclable
3 Years uarantee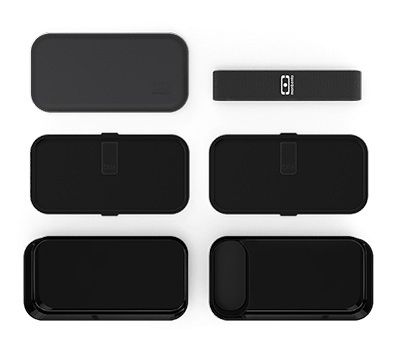 Sizes
Sizes: L 185 x P 93 x H 190 mm
Capacity 2x 500ml = 1L
Weight: 480 g
What's inside
2 container, 1 lid (PBT)
2 intermediate lids  (PBT)
2 gaskets (PP + SEBS)
1 elastic (elastan)
1 box (PBT)
1 cotton case with graphic elements (cotone)
For our B2B Customers
Nicole Design Store is your ideal commercial and / or logistic partner to introduce Monbento products within your professional activity.

Whether you are a retailer, a communication agency, a non-for-profit organization, an educational, contract or institutional client, we are at your complete disposal to assist you in your project.

We are the official distributor of the brand and we offer the necessary support for every type of professional processing, with quick quotations, branding compliance and logistics. We will be at your disposal at any time with a dedicated telephone line for maximum availability at 349 56 31 907, every day, from 09 to 18.

Thanks to the TUV and SGS certifications provided by Nicole Design Store, each professional or institutional customer has the opportunity to adopt the eco-sustainable consumption model promoted by Monbento even within its own reality.

Nicole Design Store boasts collaborations with public and private educational institutions, foundations, associations and corporate customers who have already advocated the cause of eco-sustainability in the daily life of complete meals and snacks and has the ability to offer the highest level of certifications immediately with a turnkey adoption proposal.

It is also possible to completely customize the lunchboxes, from the color of the plastics, passing through the logos to the outer packaging.
Customers who bought this product also bought:
16 other products in the same category: