headset_mic ordini telefonici e servizio clienti tel./whp. al +39 349 56 31 907 local_shipping spedizione gratuita a partire da 49€ e consegna in 1 giorno storenegozio fisico con vetrine a Forlì headset_mic ordini telefonici e servizio clienti tel./whp. al +39 349 56 31 907 local_shipping spedizione gratuita a partire da 49€ e consegna in 1 giorno storenegozio fisico con vetrine a Forlì headset_mic ordini telefonici e servizio clienti tel./whp. al +39 349 56 31 907 local_shipping spedizione gratuita a partire da 49€ e consegna in 1 giorno storenegozio fisico con vetrine a Forlì headset_mic ordini telefonici e servizio clienti tel./whp. al +39 349 56 31 907 local_shipping spedizione gratuita a partire da 49€ e consegna in 1 giorno storenegozio fisico con vetrine a Forlì headset_mic ordini telefonici e servizio clienti tel./whp. al +39 349 56 31 907 local_shipping spedizione gratuita a partire da 49€ e consegna in 1 giorno storenegozio fisico con vetrine a Forlì
Hydrolat of olive leaves 200 ml - Hydrolat de feuilles d'olivier - Najel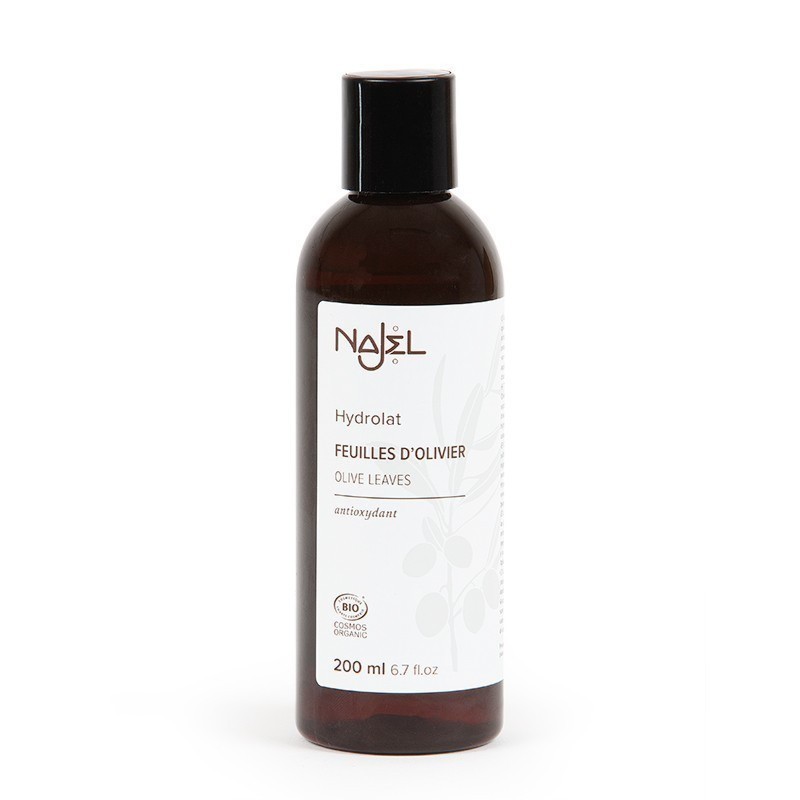  
Hydrolat of olive leaves 200 ml - Hydrolat de feuilles d'olivier - Najel
Idrolato vegetale certificato Naturale Biologico "Cosmos Organic Ecocert"
Antioxidant
Face.
Hydrolat, herbal distillate, floral water, hydrosol, herbal water or essential olive leaf water - Steam distillation of dried organic olive leaves.
The olive leaf has a characteristic gray-green color and possesses many skin care virtues.
Najel olive leaf hydrolate, known for its antiseptic properties, deeply cleanses the skin and scalp. Recognized for its soothing and calming effects, it gently cleanses the most fragile skin.
Contenuto: 200 ml e
Made in France
Distillation 1:20 from organic dried olive leaves.
phone and whatsapp
we prefer a personal contact and a sartorial experience at +393495631907
fast and tracked shipments
for smooth fully traced 24 / 72 h deliveries (EU)
flexible return policy
possibility of return with quick refund, goods exchange or replacement
privacy, SSL and encryption
personal data and transaction security with state of the art standards
local shop in Forlì (Italy)
the guarantee of a physical store and the convenience of home delivery
Original and Official
we are official resellers of each brand offered with only original products
Organic olive leaf hydrolat - Hydrolat de feuilles d'olivier - Najel SAS NAJJAR
Idrolato tonico vegetale certificato naturale biologico "Cosmos Organic Ecocert"
The olive leaf has a characteristic gray-green color and possesses many skin care virtues.
Olive leaves contain more oleuropein, a powerful antioxidant, than the olives themselves. Najel hydrolate, obtained from the hydrodistillation of organic olive leaves, reduces the signs of aging and neutralizes free radicals. It is made up of active antioxidants, terpenes, which detoxify the cells and protect the skin from free radicals.
Information, advice on use and application of the olive leaf hydrosol
This hydrosol will give your skin a pleasant sensation of softness and freshness as well as a light herbaceous note. It will also help detoxify and soothe the skin and scalp.
Suitable for all skin types, Najel Olive Leaf Hydrosol is recommended for daily use, both in the morning and in the evening, on the face and neck before applying a healing cream or oil.
Distribute with a cotton swab on clean and dry skin.
Ingredients and composition of the olive leaf tonic
INCI: OLEA EUROPAEA (OLIVE) LEAF WATER*, POTASSIUM SORBATE, SODIUM BENZOATE, CITRIC ACID.
99,85% of the total ingredients come from responsible agriculture and exclusively mechanical processing. Cosmos Organic certified by Ecocert Greenlife.
99,65% of the total ingredients come from organic farming. Cosmos Organic certified by Ecocert Greenlife.
Made in France
Oil leves origin: Europe
History of olive leaf distillate
Since the origins of civilization, the olive tree has been cultivated for the benefits of its fruits, the olives, as well as for its leaves. It was attributed a sacred character and its foliage used in religious ceremonies or rites.
At the Olympics in Olympia, the winners were decorated with a wreath of olive leaves, while, in Egypt, olive leaves were found as a funerary ornament.
Thanks to its antiseptic properties, the Greeks made a fruit and olive leaves paste to help heal wounds and injuries which was also intended for cosmetic use when mixed with olive oil, and was applied as an anti-wrinkle and skin beautifier.

Characteristic tree of the Mediterranean area, the olive tree is now cultivated all over the world, but the areas characterized by its native environment remain in the countries bordering the Mediterranean Sea. Its evergreen foliage gives it a long life, in some cases, up to several centuries. The richness of antioxidants contained in its leaves makes it a remarkable anti-aging resource for skin care.
Customers who bought this product also bought:
4 other products in the same category: