announcement punto vendita e spedizioni operativi ed efficienti headset_mic ordini telefonici e servizio clienti tel./whp. al +39 349 56 31 907 local_shipping spedizione gratuita a partire da 49€ e consegna in 1 giorno storenegozio fisico con vetrine a Forlì announcement punto vendita e spedizioni operativi ed efficienti headset_mic ordini telefonici e servizio clienti tel./whp. al +39 349 56 31 907 local_shipping spedizione gratuita a partire da 49€ e consegna in 1 giorno storenegozio fisico con vetrine a Forlì announcement punto vendita e spedizioni operativi ed efficienti headset_mic ordini telefonici e servizio clienti tel./whp. al +39 349 56 31 907 local_shipping spedizione gratuita a partire da 49€ e consegna in 1 giorno storenegozio fisico con vetrine a Forlì announcement punto vendita e spedizioni operativi ed efficienti headset_mic ordini telefonici e servizio clienti tel./whp. al +39 349 56 31 907 local_shipping spedizione gratuita a partire da 49€ e consegna in 1 giorno storenegozio fisico con vetrine a Forlì announcement punto vendita e spedizioni operativi ed efficienti headset_mic ordini telefonici e servizio clienti tel./whp. al +39 349 56 31 907 local_shipping spedizione gratuita a partire da 49€ e consegna in 1 giorno storenegozio fisico con vetrine a Forlì
Kreafunk aBean Care wheat fiber wireless earbuds with charging case from Kreafunk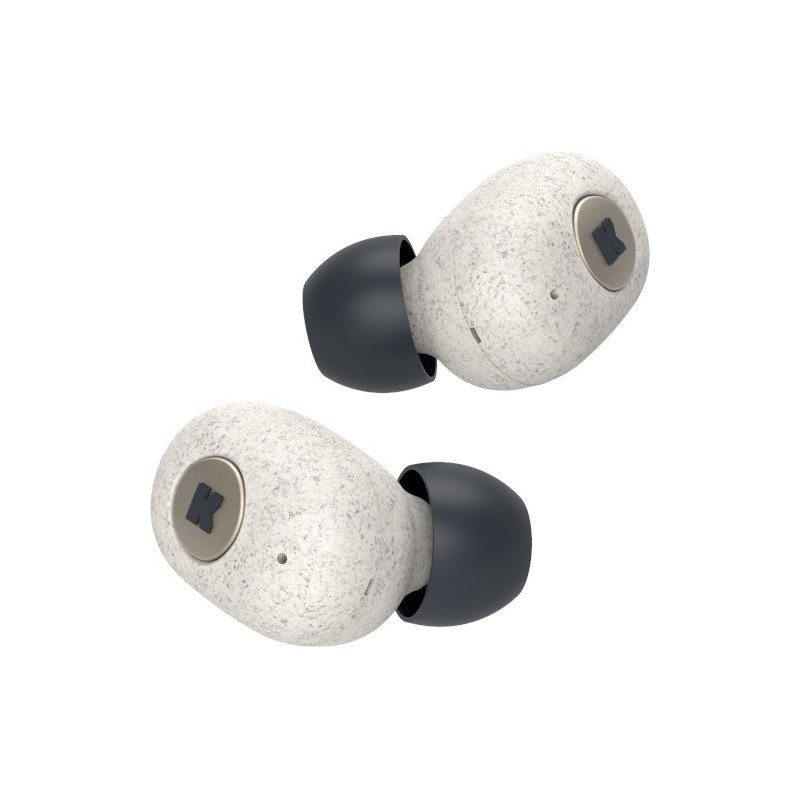  
Kreafunk aBean Care wheat fiber wireless earbuds with charging case from Kreafunk
3 or 4 installment payment available with PayPal, Oney or splittypay
Kreafunk aBean Black are the new wireless stereo earphones presented in an elegant black color from the Danish brand Kreafunk.
Kreafunk aBean with OFFICIAL GUARANTEE
Wireless for bluetooth connection with your smartphone, tablet or PC and wireless for charging, thanks to the power bank case being compatible with Qi wireless charging bases, the Kreafunk aBean Black are the in-ear headphones complete with touch sensitive control surfaces and remotely interact  with your devices, quality balanced speakers to listen to your favorite songs, and quality microphones to answer phone calls or record audio notes.
Wireless headphones that guarantee ergonomics, total freedom of movement, 120 hours of stand-by charge and up to 20 hours of listening at 50% of the volume, with the possibility of being recharged up to 4 times in about an hour and a half thanks to the battery integrated in the compact case with digital display of the remaining charge percentage included with the buds.
Kreafunk aBean Black are compatible with Bluetooth standards, certified resistant to dust and water according to IP44 standard with certified Wireless Qi Charging case and USB C port for wired charging.
USB A - USB C charging cable included.
phone and whatsapp
we prefer a personal contact and a sartorial experience at +393495631907
fast and tracked shipments
for smooth fully traced 24 / 72 h deliveries (EU)
flexible return policy
possibility of return with quick refund, goods exchange or replacement
privacy, SSL and encryption
personal data and transaction security with state of the art standards
local shop in Forlì (Italy)
the guarantee of a physical store and the convenience of home delivery
Original and Official
we are official resellers of each brand offered with only original products
Kreafunk aBean Black Wireless Earphones
Black edition of the in-ear headphones of the Danish brand Kreafunk, the daily partner for listening to songs and podcasts and for quality conversations.
Audio and microphone
quality for 

aBean Black headphones from Kreafunk

Kreafunk headphones are known to be equipped with premium quality, durable and reliable audio components, which allows each product to be perfected to the most accurate audio playback as possible within that price range, keeping even the relationship between bass, mids and highs, usually contaminated by headphone manufacturers towards the former, of the audio track.

The integrated microphones, one for each earpiece, allow the use of the product even in conditions of strong background noise and wind, guaranteeing impeccable communication to both the speaker and the listener.
Ergonomics and isolation of Kreafunk aBean for undisturbed conversation or audio playback
Thanks to the standard in-ear earphone elements included in three different sizes, Kreafunk aBean guarantee a good passive noise reduction, isolating the ear channels from unwanted noise allowing you to enjoy a clear and defined sound without necessarily having to increase the playback volume.
Case with wireless charging and autonomy of the Kreafunk Bean ear plugs
Thanks to a capacity, at full charge, equal to about 20 hours of listening with moderate volume and a case capable of completing up to 4 cycles without having to be connected to a wired power source (USB C) or Qi Wireless, Kreafunk aBean it is a champion of durability, perfectly suitable even for intense use, for daily work, training and entertainment routines.
The case includes a clear digital indicator of the percentage of battery left available.
The aBean case closes and holds the headphones in place thanks to suitable magnets.
Kreafunk aBean 
Sustainability
All of the packaging from the Danish brand Kreafunk is sustainable and made with recycled, recyclable and natural origin resources:
- the external shipping packaging is made of recycled cardboard and is completely recyclable;
- the packaging of the products is made of certified wood of sustainable origin;
- the protection and packaging films are made of biodegradable and / or completely recyclable plastics;
- at the end of their life, the products can be disposed of easily thanks to the modular design that favors the separation of materials.
Kreafunk CARE collection
KREAFUNK CARE, for a more environmentally friendly approach.
With the CARE collection, Kreafunk has reduced the use of plastic in each product by at least 35%, replacing it with wheat straw fibers, which are obtained from renewable resources. Furthermore, thanks to a collaboration with the Danish textile company Gabriel®, all speaker and headphone grilles are made with recycled polyester fabric.
2 other products in the same category: