headset_mic ordini telefonici e servizio clienti tel./whp. al +39 349 56 31 907 local_shipping spedizione gratuita a partire da 49€ e consegna in 1 giorno storenegozio fisico con vetrine a Forlì headset_mic ordini telefonici e servizio clienti tel./whp. al +39 349 56 31 907 local_shipping spedizione gratuita a partire da 49€ e consegna in 1 giorno storenegozio fisico con vetrine a Forlì headset_mic ordini telefonici e servizio clienti tel./whp. al +39 349 56 31 907 local_shipping spedizione gratuita a partire da 49€ e consegna in 1 giorno storenegozio fisico con vetrine a Forlì headset_mic ordini telefonici e servizio clienti tel./whp. al +39 349 56 31 907 local_shipping spedizione gratuita a partire da 49€ e consegna in 1 giorno storenegozio fisico con vetrine a Forlì headset_mic ordini telefonici e servizio clienti tel./whp. al +39 349 56 31 907 local_shipping spedizione gratuita a partire da 49€ e consegna in 1 giorno storenegozio fisico con vetrine a Forlì
Lip balm cocoa naturally flavored 10 ml - Baume à lèvres cacao - Najel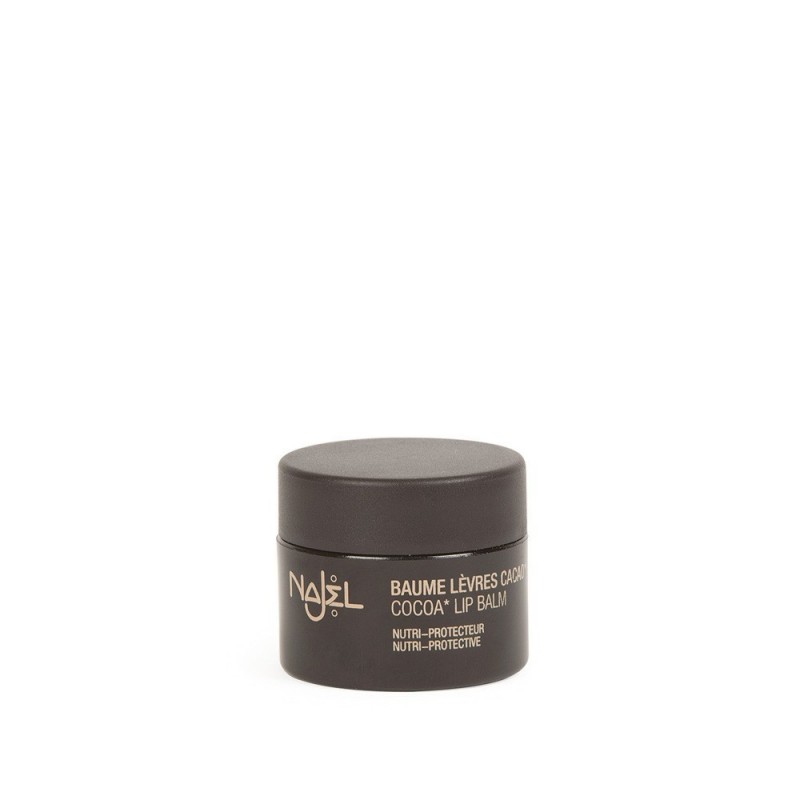  
Lip balm cocoa naturally flavored 10 ml - Baume à lèvres cacao - Najel
Nutritious Protection.
Lips.
Lip balm based on organic shea butter and perfume-free noble oils.
Najel lip balm with natural cocoa essence with organic shea butter and noble vegetable oils intensely nourishes the lips, protecting them from external agents such as exposure to cold, heat and sudden changes in temperature. A light, all-natural cocoa note will enrich the hydration experience.
With coconut oil, with a strong nourishing and soothing power, organic olive oil, with emollient virtues, organic shea butter, with repairing and protective properties and with organic argan oil, with regenerating virtues, a complete lip balm to have with you in all Seasons.
Content: 10 ml e
Made in France
phone and whatsapp
we prefer a personal contact and a sartorial experience at +393495631907
fast and tracked shipments
for smooth fully traced 24 / 72 h deliveries (EU)
flexible return policy
possibility of return with quick refund, goods exchange or replacement
privacy, SSL and encryption
personal data and transaction security with state of the art standards
local shop in Forlì (Italy)
the guarantee of a physical store and the convenience of home delivery
Original and Official
we are official resellers of each brand offered with only original products
Cocoa naturally flavored lip balm with shea butter, olive oil, coconut oil and argan oil - Baume à lèvres cacao - Najel SAS NAJJAR
Vegetable balm with organic shea butter and noble oils.
Dry lips are one of the effects of temperature changes on our body.
It is important to make sure that you maintain good hydration to protect them from dehydration. Najel has developed a range of four lip balms formulated and produced in the NAJJAR laboratory with the utmost care in the selection and proportion of ingredients.
The virtues of organic olive, argan and organic coconut oils are combined with those of organic shea butter in a perfectly blended emulsion with equally distributed active ingredients.
Of the four lip balms to date in the Najel Al Najjar proposal, the present is enriched with a light note of cocoa.
Information, advice on use and application of Najel Organic Shea Butter Lip Balm
Thanks to the combined action of these precious ingredients, your lips are nourished and protected in all seasons: from the cold of a harsh winter and from the sun of a beautiful summer. Its small size is ideal for keeping it always at hand! Apply it throughout the day without moderation for optimal protection.
Packaged in a 10ml PP jar.
D
irections for use and application of cocoa scented lip balm
Apply regularly to the lips for optimal protection. For a natural repairing treatment, in the evening, apply the balm in a thicker layer on the lips and lip contour, leaving it to act overnight. 
Store in a cool, dry place away from light.
Ingredients and composition of Najel cocoa scented Lip Balm
INCI: COCOS NUCIFERA (COCONUT) OIL, OLEA EUROPAEA (OLIVE) FRUIT OIL, OLEIC/LINOLEIC/LINOLENIC POLYGLYCERIDES, HELIANTHUS ANNUUS (SUNFLOWER) SEED WAX, HYDROGENATED OLIVE OIL, BUTYROSPERMUM PARKII (SHEA) BUTTER**, PARFUM (FRAGRANCE)*, ARGANIA SPINOSA (ARGAN) KERNEL OIL**, TOCOPHEROL, BETA-SITOSTEROL, SQUALENE, BENZYL ALCOHOL.
* natural scent
** Ingredients from organic farming.
Naturally contains latex.
Made in France
Customers who bought this product also bought:
16 other products in the same category: