headset_mic ordini telefonici e servizio clienti tel./whp. al +39 349 56 31 907 local_shipping spedizione gratuita a partire da 49€ e consegna in 1 giorno storenegozio fisico con vetrine a Forlì headset_mic ordini telefonici e servizio clienti tel./whp. al +39 349 56 31 907 local_shipping spedizione gratuita a partire da 49€ e consegna in 1 giorno storenegozio fisico con vetrine a Forlì headset_mic ordini telefonici e servizio clienti tel./whp. al +39 349 56 31 907 local_shipping spedizione gratuita a partire da 49€ e consegna in 1 giorno storenegozio fisico con vetrine a Forlì headset_mic ordini telefonici e servizio clienti tel./whp. al +39 349 56 31 907 local_shipping spedizione gratuita a partire da 49€ e consegna in 1 giorno storenegozio fisico con vetrine a Forlì headset_mic ordini telefonici e servizio clienti tel./whp. al +39 349 56 31 907 local_shipping spedizione gratuita a partire da 49€ e consegna in 1 giorno storenegozio fisico con vetrine a Forlì
Organic Castor Oil 80 ml - Huile de Ricin - Najel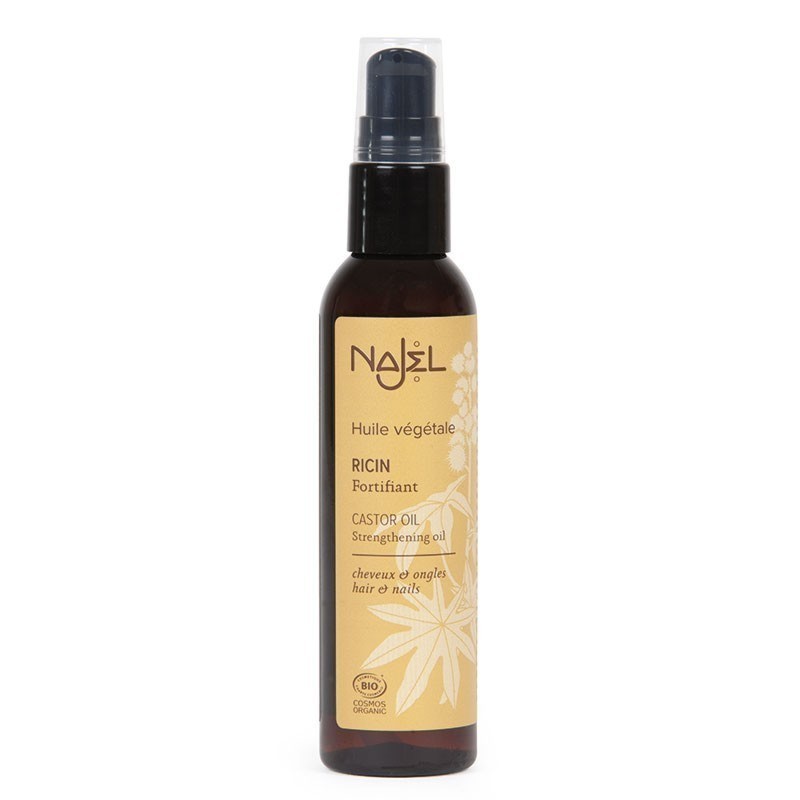  
Organic Castor Oil 80 ml - Huile de Ricin - Najel
"Cosmos Organic Ecocert" certified organic natural vegetable oil.

Rebalancing oil. Stabilizes and softens. For face, body and Hair.

Jojoba Oil - Organic SIMMONDSIA CHINENSIS Seed Extract..
Certified organic vegetable oil of Jojoba by Najel balances, regulating the flow of sebum, both oily and dry skin. Jojoba oil is known for its nourishing properties that strengthen the hydrolipidic layer of the skin giving it elasticity and softness. Protects and regenerates the skin with an anti-aging effect.
Amber package with dispenser for better product conservation and economical dosage.
Content: 80 ml e
Made in India
phone and whatsapp
we prefer a personal contact and a sartorial experience at +393495631907
fast and tracked shipments
for smooth fully traced 24 / 72 h deliveries (EU)
flexible return policy
possibility of return with quick refund, goods exchange or replacement
privacy, SSL and encryption
personal data and transaction security with state of the art standards
local shop in Forlì (Italy)
the guarantee of a physical store and the convenience of home delivery
Original and Official
we are official resellers of each brand offered with only original products
Castor Oil - Huile de Ricin -  Najel SAS NAJJAR
"Cosmos Organic Ecocert" certified natural organic vegetable oil
Information, advice on use and application of Castor Oil
For the skin.
Najel certified organic castor oil is naturally rich in ricinoleic acid and has a regenerating and nourishing action to counteract winter cracking and to counteract the effects of seasonal changes on the skin of hands and feet all year round.
For the hair, eyebrows, beard, mustache and nails.
Castor oil is recommended for promoting the development and protection of hair, nails and eyebrows and hair, beard and mustache.
It is packaged in an amber-colored bottle, to preserve its qualities for a longer time, with a drop-counter pump, for an economical dosage.
Use of Najel Castor Oil
On the face: Jojoba oil is used undiluted as a day and / or night treatment for face and neck, for the whole skin and décolleté.
On the hands: In winter, use castor oil daily to soothe chapped skin caused by the cold. The oil is suitable for all skin types.
On the nails: apply with an applicator brush and let it dry for about ten minutes, or directly on the nails by massaging the fingertips until completely absorbed.
On the eyelashes: after removing the make-up, apply on the eyelashes in the evening with a cotton swab.
It is suitable for all skin types, even the most sensitive.
Ingredients and composition of Najel Castor Oil
INCI: RICINUS COMMUNIS (CASTOR) SEED OIL.
100% of the total ingredients come from responsible agriculture and exclusively mechanical processing. Cosmos Organic certified by Ecocert Greenlife
100% of the total ingredients come from organic farming. Cosmos Organic certified by Ecocert Greenlife.
Made in India
History of Castor Oil
Castor oil comes from castor beans, a shrub that grows in Africa, China and India. Already a beauty secret in the cosmetic culture of Egyptian women, its properties were already known since ancient times. Queen Cleopatra is said to have used it as a makeup remover.

From ethical trade and organic farming, Najel Organic Castor Oil is handcrafted by small producers in North India. This virgin oil is extracted by cold pressing from castor seeds in order to preserve all its cosmetic virtues.
Customers who bought this product also bought:
16 other products in the same category: