headset_mic ordini telefonici e servizio clienti tel./whp. al +39 349 56 31 907 local_shipping spedizione gratuita a partire da 49€ e consegna in 1 giorno storenegozio fisico con vetrine a Forlì headset_mic ordini telefonici e servizio clienti tel./whp. al +39 349 56 31 907 local_shipping spedizione gratuita a partire da 49€ e consegna in 1 giorno storenegozio fisico con vetrine a Forlì headset_mic ordini telefonici e servizio clienti tel./whp. al +39 349 56 31 907 local_shipping spedizione gratuita a partire da 49€ e consegna in 1 giorno storenegozio fisico con vetrine a Forlì headset_mic ordini telefonici e servizio clienti tel./whp. al +39 349 56 31 907 local_shipping spedizione gratuita a partire da 49€ e consegna in 1 giorno storenegozio fisico con vetrine a Forlì headset_mic ordini telefonici e servizio clienti tel./whp. al +39 349 56 31 907 local_shipping spedizione gratuita a partire da 49€ e consegna in 1 giorno storenegozio fisico con vetrine a Forlì
Hand cream with honey Paris 1900 Collection by Féret Parfumeur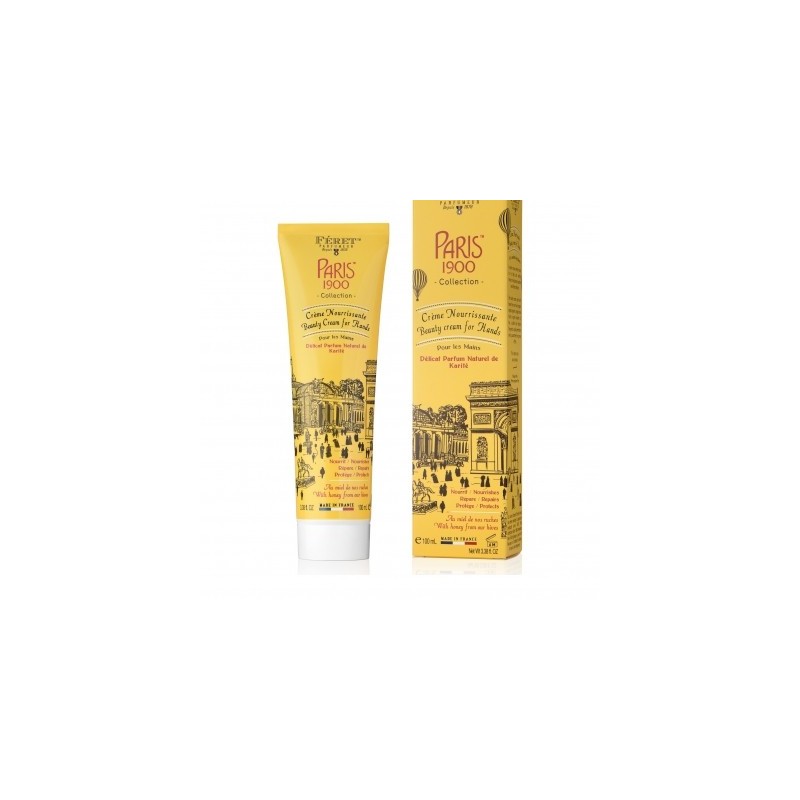  
Hand cream with honey Paris 1900 Collection by Féret Parfumeur
Féret Parfumeur Crème nourrissante Mains au Miel is a moisturizing hand cream with a non-greasy, fast-absorbing formulation, based on Gariga Organic Honey (South East of France), Organic Olive Oil and Organic Shea Butter.
For HER and for HIM - NOURISHES, PROTECTS, REPAIRS

Paraben and Phenoxyethanol FREE
Dermatologically tested
Suitable for all skin types, oily and dry, it gives a homogeneous refreshing sensation.
CONTENT: 100 ml e
MADE IN FRANCE

FSC Certified Box
Nicole design store is official Féret Parfumeur Reseller offering the coplete catalogue from the tradition french brand at the best price. Always available we guarantee for the products freshness thanks to the constant re-order.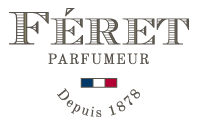 phone and whatsapp
we prefer a personal contact and a sartorial experience at +393495631907
fast and tracked shipments
for smooth fully traced 24 / 72 h deliveries (EU)
flexible return policy
possibility of return with quick refund, goods exchange or replacement
privacy, SSL and encryption
personal data and transaction security with state of the art standards
local shop in Forlì (Italy)
the guarantee of a physical store and the convenience of home delivery
Original and Official
we are official resellers of each brand offered with only original products
Crème Mains au Miel - Créme Nourrissante Féret Parfumeur Paris 1900
This Moisturizing and Regenerating Creme is produced with honey from the Féret Parfumeur beehives and enriched with natural flicerine, sesame oil and organic shea butter.
- with honey from the hives of the Féret estate, organic sesame oil and shea butter.
- it is respectful of all skin types, it is a refreshing cream, also ideal for the feet.
- Natively without phenoxyethanol and parabens and with 98% of the natural ingredients.
INCI: AQUA (WATER), BUTYROSPERMUM PARKII (SHEA) BUTTER *, SESAMUM INDICUM (SESAME) SEED OIL *, GLYCERIN, GLYCERYL STEARATE, CETEARYL ALCOHOL, BEHENYL ALCOHOL, HEXYLDECYLY CAPYHYLYCYLICYLYCYLYYLYCYLYCYLYYYLYCYLYLYCYLYYYLYCYLYYYLYCYLYYLYCYLYYYLYCYLY-CAPTYLYCYLY-CAPTY-LYC-CAP. , BENZYL ALCOHOL, PARFUM (FRAGRANCE), XANTHAN GUM, MEL (HONEY) EXTRACT, DEHYDROACETIC ACID, BENZOIC ACID, ALOE BARBADENSIS LEAF JUICE POWDER *, SORBIC ACID, SODIUM HYDROXIDE, CITRIC ACID.
Customers who bought this product also bought:
16 other products in the same category: