headset_mic ordini telefonici e servizio clienti tel./whp. al +39 349 56 31 907 local_shipping spedizione gratuita a partire da 49€ e consegna in 1 giorno storenegozio fisico con vetrine a Forlì headset_mic ordini telefonici e servizio clienti tel./whp. al +39 349 56 31 907 local_shipping spedizione gratuita a partire da 49€ e consegna in 1 giorno storenegozio fisico con vetrine a Forlì headset_mic ordini telefonici e servizio clienti tel./whp. al +39 349 56 31 907 local_shipping spedizione gratuita a partire da 49€ e consegna in 1 giorno storenegozio fisico con vetrine a Forlì headset_mic ordini telefonici e servizio clienti tel./whp. al +39 349 56 31 907 local_shipping spedizione gratuita a partire da 49€ e consegna in 1 giorno storenegozio fisico con vetrine a Forlì headset_mic ordini telefonici e servizio clienti tel./whp. al +39 349 56 31 907 local_shipping spedizione gratuita a partire da 49€ e consegna in 1 giorno storenegozio fisico con vetrine a Forlì
Moisturizing Hand Cream Honey flavored 30ml Bien-Être by Marius Fabre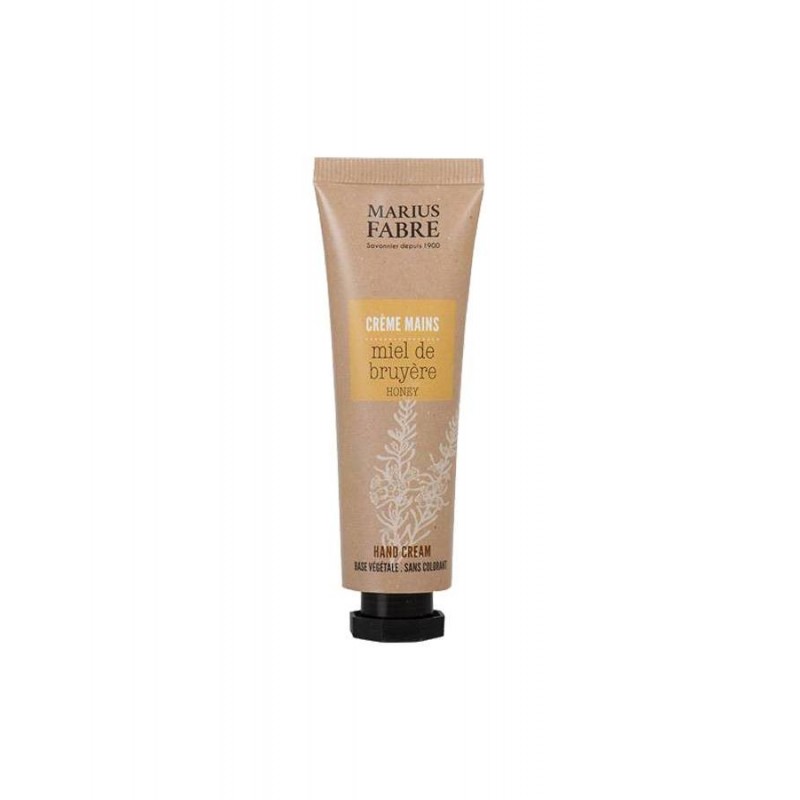  
Moisturizing Hand Cream Honey flavored 30ml Bien-Être by Marius Fabre
Made from a vegetable oil base enriched with shea butter, sweet almond oil and vitamin E, our Honey-scented Hand Cream 30ml gives in-depth soothing nourishment to your hands and leaves a delicate scent.
The iconic Honey scent of this cream evokes Provence, and the creamy texture is a delight. 
Apply this cream at any time throughout the day. It is easily absorbed and leaves no oily residue. 
Handy small size means you can tuck it in your hand bag or vanity case.
phone and whatsapp
we prefer a personal contact and a sartorial experience at +393495631907
fast and tracked shipments
for smooth fully traced 24 / 72 h deliveries (EU)
flexible return policy
possibility of return with quick refund, goods exchange or replacement
privacy, SSL and encryption
personal data and transaction security with state of the art standards
local shop in Forlì (Italy)
the guarantee of a physical store and the convenience of home delivery
Original and Official
we are official resellers of each brand offered with only original products
Moisturizing Hand Cream Honey flavored 30ml Bien-Être by Marius Fabre
Very delicate on the skin, it can be used daily to nourish, protect and perfume it with a refined touch of Honey.
Apply a small knob of cream on each hand as often as needed (daily). Smooth over and rub in.
With a solid expertise in Soap of Marseille, the new bien-être line, literally "wellness", traces a path for the care of your body by alternating traditional recipes, with cakes, soap bars and liquid soaps, derivative products and strictly related to the habits of modern life.
An effective moisturizing Hand Cream that naturally nourishes and deeply protects your skin.
Based on Shea Butter enriched with vitamin E, the new moisturizing hand cream handed down the competence of Soap Maker Marius Fabre, started with the Olivia products, in terms of cosmetic products for daily skin care.
Packaging: Plastic bottle (100% recyclable) with dispenser and screw cap.
How to use: Apply, massaging, on the skin and let it absorb.
Ecofriendly.
Purely vegetal, biodegradable, without edta and dyes, it does not pollute rivers and contributes to the protection of the environment. Furthermore, it requires very little packaging, made with only recycled paper and, if not available, FSC certified. The bottle and the cap are made of 100% recyclable plastic and aluminum.
Qualità, in breve:
Without dyes
Without EDTA

Not tested on animals

Without ingredients of petrochemical origin
With only vegetable-based ingredients
Ingredienti (INCI):

Aqua, Glycerin, Butyrospermum parkii butter, Prunus amygdalus dulcis oil, Stearic acid, Cetearyl glucoside, Cetearyl alcohol, Benzyl alcohol, Parfum, Sodium hydroxide, Carbomer, Decyl oleate, Tocopheryl acetate, Coumarin, Linalool, Alpha isomethylionone, Evernia furfuracea (treemoss) extract, Geraniol, Limonene, Citronellol.
Customers who bought this product also bought:
16 other products in the same category: