headset_mic ordini telefonici e servizio clienti tel./whp. al +39 349 56 31 907 local_shipping spedizione gratuita a partire da 49€ e consegna in 1 giorno storenegozio fisico con vetrine a Forlì headset_mic ordini telefonici e servizio clienti tel./whp. al +39 349 56 31 907 local_shipping spedizione gratuita a partire da 49€ e consegna in 1 giorno storenegozio fisico con vetrine a Forlì headset_mic ordini telefonici e servizio clienti tel./whp. al +39 349 56 31 907 local_shipping spedizione gratuita a partire da 49€ e consegna in 1 giorno storenegozio fisico con vetrine a Forlì headset_mic ordini telefonici e servizio clienti tel./whp. al +39 349 56 31 907 local_shipping spedizione gratuita a partire da 49€ e consegna in 1 giorno storenegozio fisico con vetrine a Forlì headset_mic ordini telefonici e servizio clienti tel./whp. al +39 349 56 31 907 local_shipping spedizione gratuita a partire da 49€ e consegna in 1 giorno storenegozio fisico con vetrine a Forlì
Dead Sea mud 1 Kg - Boue de la mer Morte - Najel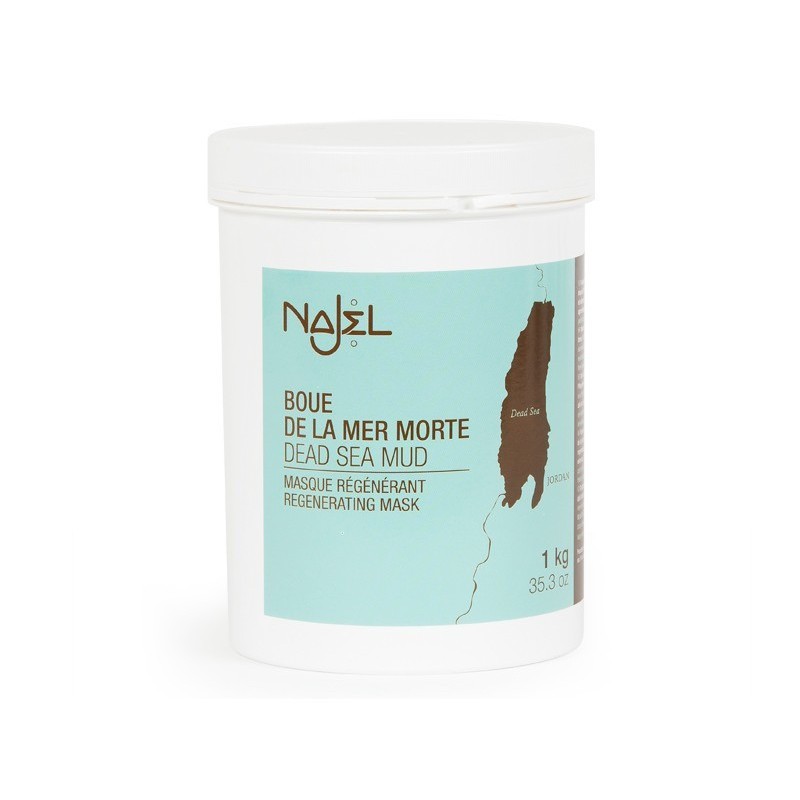  
Dead Sea mud 1 Kg - Boue de la mer Morte - Najel
Tax included
or in 3 installments from 8.66€ with
"Cosmos Natural Ecocert" Natural Dead Sea mud certified.
Regenerating mask.
Body, face and hair.
Dead Sea mud, composed of sediments, Dead Sea silt, has been in use since ancient times and recognized for its effective treatment and prevention of many conditions, such as psoriasis, acne and rheumatism, and can be applied as a mask for the face, body and hair.
Content: 1 Kg e
Made in Jordan
phone and whatsapp
we prefer a personal contact and a sartorial experience at +393495631907
fast and tracked shipments
for smooth fully traced 24 / 72 h deliveries (EU)
flexible return policy
possibility of return with quick refund, goods exchange or replacement
privacy, SSL and encryption
personal data and transaction security with state of the art standards
local shop in Forlì (Italy)
the guarantee of a physical store and the convenience of home delivery
Original and Official
we are official resellers of each brand offered with only original products
Dead Sea Mud - Boue de la mer Death - Najel SAS NAJJAR
Formed from the silt sediments of the Dead Sea, the mud from the Dead Sea Najel settles naturally along its shores. It has been appreciated since ancient times for its revitalizing qualities and the multiple virtues in daily body care.
Dead Sea mud, recognized for its effectiveness in treating and preventing many ailments such as psoriasis, acne and rheumatism, is widely used throughout the Middle East as a full-body mask.
Recommended for face and neck care, it refines and smoothes the skin texture which will be regenerated and softened.
In the hair, applied as a mask, it eliminates all impurities caused by external aggressions and helps purify and degrease the scalp.
Packaged in a brown PP jar, it is effectively protected from UV rays while opening, even when wet, is facilitated by a matte texture.
Information, advice on use and application of Najel Dead Sea mud
Precautions: mix well before use to prevent possible supernatant state (separation of heavier and more solid elements from lighter and more liquid ones).
Apply to the parts to be treated, leave on for about 20 minutes (adapting the exposure time to the treated area and skin type), then rinse thoroughly with water.
On the face, as a mask, apply it in an even layer, leave on for up to 20 minutes, then rinse thoroughly.
On the body, Dead Sea mud improves the skin's appearance, tones and softens it. Apply the mud on all affected parts of the body and follow the same precautions for using the face mask. Finally, apply a skin milk or vegetable oil to nourish the skin.
On the hair, it purifies, degreases and balances the scalp. Apply the mud on both scalp and hair, massaging gently with the fingertips. Leave on for 5 to 10 minutes, then rinse with warm water, without soap or shampoo.
To relieve joint pain, Dead Sea mud can also be applied as a healing pack. Heat the mud in a water bath and apply it around the joints affected by the pain. Cover the treated area with cling film to retain heat, then rinse off after 20 minutes.
Ingredients and composition of Najel Dead Sea mud
INCI: MARIS LIMUS EXTRACT (DEAD SEA MUD).
100% of the total ingredients are responsibly extracted. Cosmos Natural certified by Ecocert Greenlife.
Contains:
Potassium chloride 0.60 - 0.80%
Sodium chloride 3-5%
Magnesium chloride 8-10%
Calcium chloride 3-5%
Water 40-42%
Made in Jordan
History of Najel Dead Sea mud
Located on the border between Israel, the West Bank and Jordan, the waters of the Dead Sea contain more than 25% of salts while other seas and oceans of the globe only 5%.
The basin is located in a depression minus 400 meters from sea level, the largest hydrographic at this depth in the earth.
The high salt concentration of its water does not allow the development of any animal or plant life. However, the mineral salts it contains are an extraordinary source of benefits for the whole body. Thanks to the high content of magnesium, potassium and calcium, the water of the Dead Sea is an extraordinary source of healing, purifying and regenerating elements.
Formed by sediments, the mud from the Dead Sea settles naturally along its banks. This characteristic black mud has revitalizing qualities, has been appreciated since ancient times and is an essential for skin care. In ancient Egypt, Cleopatra already practiced Dead Sea mud baths to maintain the radiance of her complexion.
Customers who bought this product also bought:
8 other products in the same category: