headset_mic ordini telefonici e servizio clienti tel./whp. al +39 349 56 31 907 local_shipping spedizione gratuita a partire da 49€ e consegna in 1 giorno storenegozio fisico con vetrine a Forlì headset_mic ordini telefonici e servizio clienti tel./whp. al +39 349 56 31 907 local_shipping spedizione gratuita a partire da 49€ e consegna in 1 giorno storenegozio fisico con vetrine a Forlì headset_mic ordini telefonici e servizio clienti tel./whp. al +39 349 56 31 907 local_shipping spedizione gratuita a partire da 49€ e consegna in 1 giorno storenegozio fisico con vetrine a Forlì headset_mic ordini telefonici e servizio clienti tel./whp. al +39 349 56 31 907 local_shipping spedizione gratuita a partire da 49€ e consegna in 1 giorno storenegozio fisico con vetrine a Forlì headset_mic ordini telefonici e servizio clienti tel./whp. al +39 349 56 31 907 local_shipping spedizione gratuita a partire da 49€ e consegna in 1 giorno storenegozio fisico con vetrine a Forlì
Féret Bougie Apaisante 40H by Féret Parfumeur (Relaxing Notes - Vegetal Wax)
 
Féret Bougie Apaisante 40H by Féret Parfumeur (Relaxing Notes - Vegetal Wax)
Tax included
or in 3 installments from 9.67€ with
Lotion Botanique is the preferred choice of elegant women and refined gentlemen: a body lotion that nourishes, hydrates and refreshes the skin without letting it, giving it the fresh scent of French gardens.

Content: 180gr - 40h Burning
Made in France
Nicole design store is official Féret Parfumeur Reseller offering the coplete catalogue from the tradition french brand at the best price. Always available we guarantee for the products freshness thanks to the constant re-order.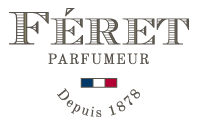 phone and whatsapp
we prefer a personal contact and a sartorial experience at +393495631907
fast and tracked shipments
for smooth fully traced 24 / 72 h deliveries (EU)
flexible return policy
possibility of return with quick refund, goods exchange or replacement
privacy, SSL and encryption
personal data and transaction security with state of the art standards
local shop in Forlì (Italy)
the guarantee of a physical store and the convenience of home delivery
Original and Official
we are official resellers of each brand offered with only original products
Bougie Apaisante - Féeret Parfumeur
My charm protects you as I bring soothing confort and the scent of springtime into your home.
Bougie Apaisante - 100% Vegetal Wax
Our completely natural candles are made from ethical sourced vegetal (soy, rice) wax, selected to achieve the highest quality candle performance.
Vegetal wax burns more cleanly and efficiently than traditional paraffin waxes and is perfect base for our natural fragrance from Grasse
Bougie Apaisante - Use & Application
Always trim wick to 1cm from wax before lighting.
Ingredients INCI: 
Vegetal (rice, soy) wax, natural honey and pink rose perfume.
Customers who bought this product also bought:
2 other products in the same category: