announcement punto vendita e spedizioni operativi ed efficienti headset_mic ordini telefonici e servizio clienti tel./whp. al +39 349 56 31 907 local_shipping spedizione gratuita a partire da 49€ e consegna in 1 giorno storenegozio fisico con vetrine a Forlì announcement punto vendita e spedizioni operativi ed efficienti headset_mic ordini telefonici e servizio clienti tel./whp. al +39 349 56 31 907 local_shipping spedizione gratuita a partire da 49€ e consegna in 1 giorno storenegozio fisico con vetrine a Forlì announcement punto vendita e spedizioni operativi ed efficienti headset_mic ordini telefonici e servizio clienti tel./whp. al +39 349 56 31 907 local_shipping spedizione gratuita a partire da 49€ e consegna in 1 giorno storenegozio fisico con vetrine a Forlì announcement punto vendita e spedizioni operativi ed efficienti headset_mic ordini telefonici e servizio clienti tel./whp. al +39 349 56 31 907 local_shipping spedizione gratuita a partire da 49€ e consegna in 1 giorno storenegozio fisico con vetrine a Forlì announcement punto vendita e spedizioni operativi ed efficienti headset_mic ordini telefonici e servizio clienti tel./whp. al +39 349 56 31 907 local_shipping spedizione gratuita a partire da 49€ e consegna in 1 giorno storenegozio fisico con vetrine a Forlì
Alep Soap 30%, 170 gr / 200 gr by Marius Fabre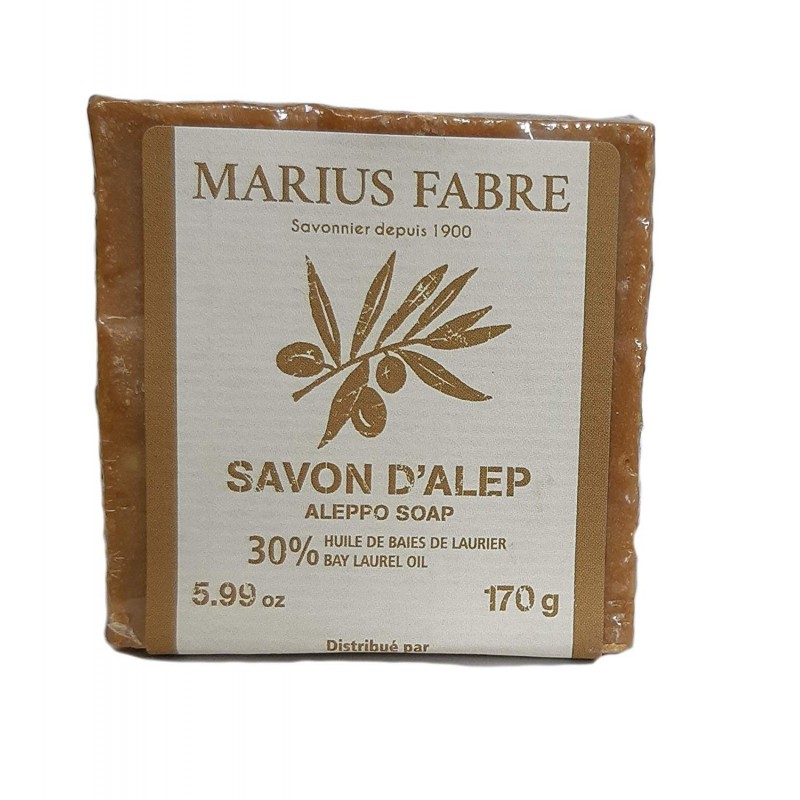  
Alep Soap 30%, 170 gr / 200 gr by Marius Fabre
3 or 4 installment payment available with PayPal, Oney or splittypay
Made from olive oil and bay laurel oil, Marius Fabre Aleppo soap is simmered in a cauldron and left to dry naturally in the open air for 18 months. Biodegradable and animal fat free, its formula contains no chemical or artificial additives. It is suitable for all types of skin, for everyday use, to cleanse hands, face and body. Weight : 170 / 200 gr 
Cruelty Free
not tested on animals
Dye Free
without additive dyes
phone and whatsapp
we prefer a personal contact and a sartorial experience at +393495631907
fast and tracked shipments
for smooth fully traced 24 / 72 h deliveries (EU)
flexible return policy
possibility of return with quick refund, goods exchange or replacement
privacy, SSL and encryption
personal data and transaction security with state of the art standards
local shop in Forlì (Italy)
the guarantee of a physical store and the convenience of home delivery
Original and Official
we are official resellers of each brand offered with only original products
Description
Made from olive oil and bay laurel oil, Marius Fabre Aleppo soap is simmered in a cauldron and left to dry naturally in the open air for 18 months.
Biodegradable and animal fat free, its formula contains no chemical or artificial additives. It is suitable for all types of skin, for everyday use, to cleanse hands, face and body.
Ingredients
-       Olive oil
-       Bay laurel oil
-       No added colouring
-       No EDTA
Ingredients (INCI) : 
Ingredienti (INCI): Sodium olivate, Aqua, Sodium Laurelate, glycerin, sodium Chloride, Sodium Hydroxide. 
Instructions for use
- For washing hands.
- For washing face and body.
Customers who bought this product also bought:
16 other products in the same category: