announcement punto vendita e spedizioni operativi ed efficienti headset_mic ordini telefonici e servizio clienti tel./whp. al +39 349 56 31 907 local_shipping spedizione gratuita a partire da 49€ e consegna in 1 giorno storenegozio fisico con vetrine a Forlì announcement punto vendita e spedizioni operativi ed efficienti headset_mic ordini telefonici e servizio clienti tel./whp. al +39 349 56 31 907 local_shipping spedizione gratuita a partire da 49€ e consegna in 1 giorno storenegozio fisico con vetrine a Forlì announcement punto vendita e spedizioni operativi ed efficienti headset_mic ordini telefonici e servizio clienti tel./whp. al +39 349 56 31 907 local_shipping spedizione gratuita a partire da 49€ e consegna in 1 giorno storenegozio fisico con vetrine a Forlì announcement punto vendita e spedizioni operativi ed efficienti headset_mic ordini telefonici e servizio clienti tel./whp. al +39 349 56 31 907 local_shipping spedizione gratuita a partire da 49€ e consegna in 1 giorno storenegozio fisico con vetrine a Forlì announcement punto vendita e spedizioni operativi ed efficienti headset_mic ordini telefonici e servizio clienti tel./whp. al +39 349 56 31 907 local_shipping spedizione gratuita a partire da 49€ e consegna in 1 giorno storenegozio fisico con vetrine a Forlì
Aleppo Stain remover Soap 200 gr - Savon d'Alep Détachant - Najel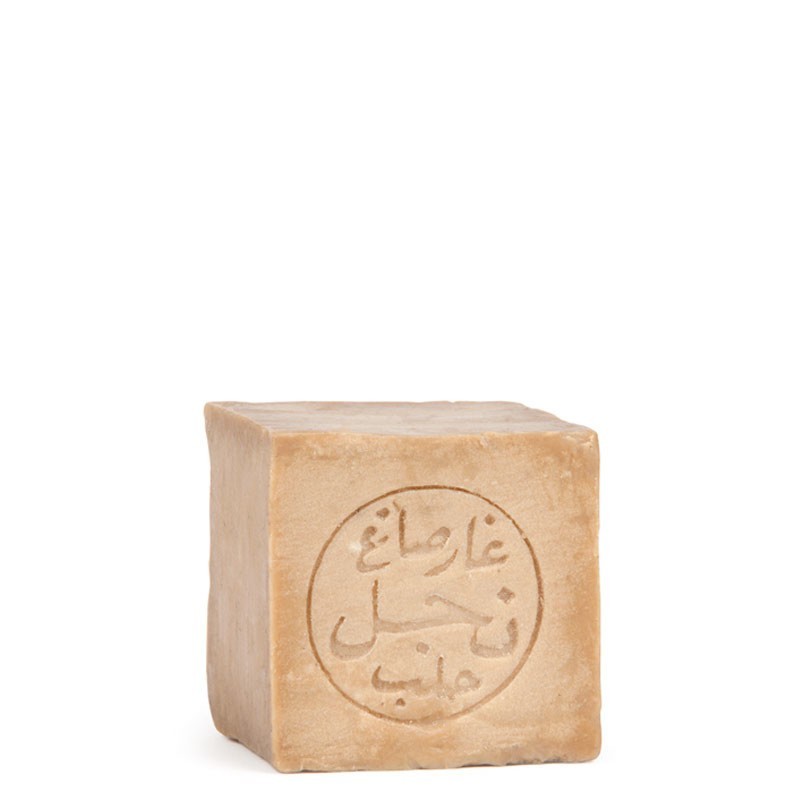  
Aleppo Stain remover Soap 200 gr - Savon d'Alep Détachant - Najel
3 or 4 installment payment available with PayPal, Oney or splittypay
Pure Aleppo soap with organic olive only oil certified by the union of producers of Aleppo soap, formulated specified for the use as degreaser and stain remover. Produced at the "AL NAJJAR" soap factory active since 1895 in Aleppo.
Degreaser stain remover.
Fabrics, plates and dishes.
This soap brings the ancient Syrian know-how of Aleppo soap to the daily routine of caring for the living or working place care environment.
Content: 200 g e
Made in Aleppo, Syria
Origin of Aleppo soap ingredients: Syria
phone and whatsapp
we prefer a personal contact and a sartorial experience at +393495631907
fast and tracked shipments
for smooth fully traced 24 / 72 h deliveries (EU)
flexible return policy
possibility of return with quick refund, goods exchange or replacement
privacy, SSL and encryption
personal data and transaction security with state of the art standards
local shop in Forlì (Italy)
the guarantee of a physical store and the convenience of home delivery
Original and Official
we are official resellers of each brand offered with only original products
Aleppo soap stain remover - Savon d'Alep détachant - Najel SAS NAJJAR
This stain remover, produced in Aleppo, is composed exclusively of saponified olive oil with the traditional method: unlike the Marseille method (which in any case finds its origins in the Syrian method), in Aleppo soap, the oils are added for the whole duration of the cooking process and it is only the drying process, possible only thanks to the microclimate of the area, that the dough firms up and dehydrates.
Recognized for its cleansing and degreasing qualities when saponified, olive oil is the main ingredient in this natural Aleppo soap.
Can be used on dry laundry, in addition to Najel liquid detergent to remove stubborn stains.
Information, advice on use and application of Najel Aleppo soap stain remover and degreaser
Precautions: keep out of reach of children, in a cool and dry place. Do not swallow.
In case of contact with eyes, rinse thoroughly. This Aleppo soap, made with only olive oil, is recommended for cleaning stubborn stains.
Wet the soap stick and rub it vigorously on the encrusted stain. Place the garment directly in the washing machine, doing the laundry according to the corresponding program, or in the basin, for a hand wash.
This soap is effective on all types of stains, grease, grass, fruit ...
Because it is based on olive oil, it is an ideal degreaser / descaler both for greasy stains in fabrics and for dishes that are difficult to treat. Pass the sponge or brush on the dampened surface of the soap and start cleaning
Ingredients and composition of Aleppo Soap with organic olive oil
Composition: Water, more than 30% of potassium soap based on olive oil *.
Made in Aleppo, Syria
* from Organic Agriculture
History of Aleppo soap

.
Aleppo Soap
The Al Najjar family has been manufacturing the authentic Aleppo soap since 1895 using generational artisanal know-how.
Aleppo soap is the first block type of soap to be recollected in the history of civilization, it is the closest ancestor, by formulation, to the western Marseille soap.
Apleppo Soap know-how is passed down from generation to generation in the Al Najjar family soap factory, located in the city of Aleppo, in northern Syria.
Every year, from the end of November to the end of March, the production is repeated according to an unchanged process in terms of method and composition. The soaps are then dried for a minimum period of nine months, oxidizing on the surface and taking on a yellow / brown color, preserving the green color of the oils that compose them at the core.
This Aleppo Najel degreasing stain remover soap is made exclusively with organic olive oil. Saponified olive oil is a powerful cleanser.
Customers who bought this product also bought:
16 other products in the same category: