headset_mic ordini telefonici e servizio clienti tel./whp. al +39 349 56 31 907 local_shipping spedizione gratuita a partire da 49€ e consegna in 1 giorno storenegozio fisico con vetrine a Forlì headset_mic ordini telefonici e servizio clienti tel./whp. al +39 349 56 31 907 local_shipping spedizione gratuita a partire da 49€ e consegna in 1 giorno storenegozio fisico con vetrine a Forlì headset_mic ordini telefonici e servizio clienti tel./whp. al +39 349 56 31 907 local_shipping spedizione gratuita a partire da 49€ e consegna in 1 giorno storenegozio fisico con vetrine a Forlì headset_mic ordini telefonici e servizio clienti tel./whp. al +39 349 56 31 907 local_shipping spedizione gratuita a partire da 49€ e consegna in 1 giorno storenegozio fisico con vetrine a Forlì headset_mic ordini telefonici e servizio clienti tel./whp. al +39 349 56 31 907 local_shipping spedizione gratuita a partire da 49€ e consegna in 1 giorno storenegozio fisico con vetrine a Forlì
Anti-cellulite massager brush - Brosse anti-cellulite - Najel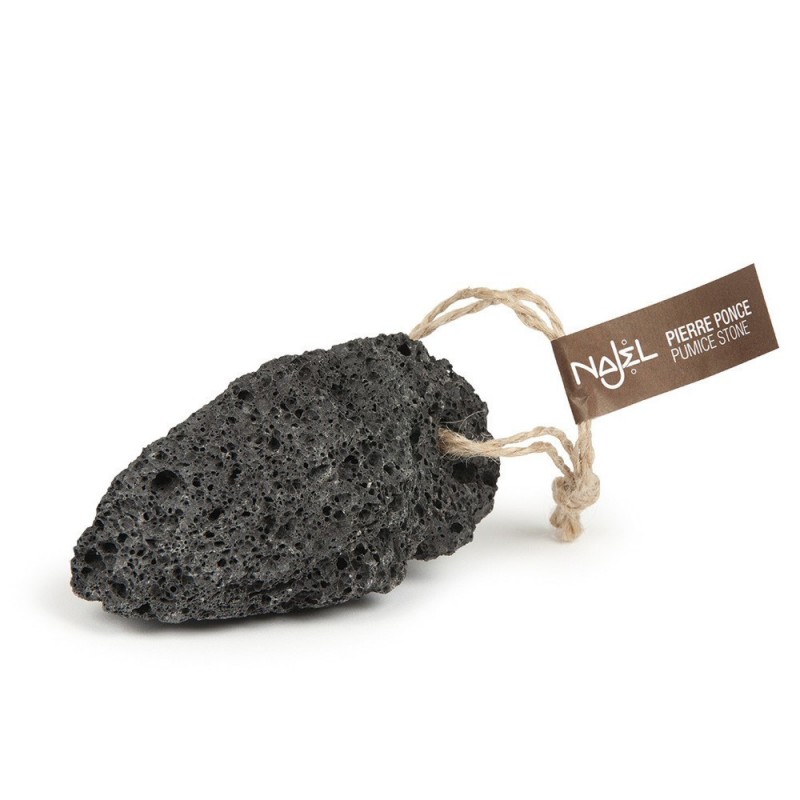  
Anti-cellulite massager brush - Brosse anti-cellulite - Najel
Pumice stone

.

Feet and elbows

.
Najel pumice stone is obtained from natural volcanic rock and boasts exclusive qualities of intense exfoliation. Very popular for foot and elbow care, it softens and smoothes the skin.
Najel pumice stone is used on moist skin in circular massages to eliminate calluses on the feet and elbows and exfoliate. It is also an ally of hair removal.
It is equipped with a drawstring to make it easier to dry.

100% natural.

Raw pumice stone of black color.

Origin Egypt.
phone and whatsapp
we prefer a personal contact and a sartorial experience at +393495631907
fast and tracked shipments
for smooth fully traced 24 / 72 h deliveries (EU)
flexible return policy
possibility of return with quick refund, goods exchange or replacement
privacy, SSL and encryption
personal data and transaction security with state of the art standards
local shop in Forlì (Italy)
the guarantee of a physical store and the convenience of home delivery
Original and Official
we are official resellers of each brand offered with only original products
Exfoliating pumice stone - Pierre Ponce - Najel SAS NAJJAR
The pumice stone is used as an exfoliant on the feet and elbows, it eliminates dead skin and calluses. Its use is recommended on damp and softened skin, perhaps accompanied by hydration based on vegetable oils, butters or balms.
Information and advice on using Najel's pumice stone
For an exfoliating foot bath, dilute 150g of Dead Sea salts in a basin of warm water. Soak your feet for 15 minutes. Then dry pass in the softened parts using the pumice stone performing small circular massages.
Be careful not to press too hard and keep a thin callused layer to protect the skin. Finally, thoroughly rinse, dry and moisturize the skin with a vegetable oil, body milk or conditioner.
For soft legs, pumice stone is also recommended for daily use on the legs to slow down hair growth. In the shower, on clean and rinsed skin, slide the pumice stone with circular movements without applying pressure. 

By dint of use, the pumice stone will become smooth, reduced in porosity and more gentle, it will therefore be possible to use it on the most sensitive parts of the body, such as the toes.
Composition of the pumice stone
100% natural.

Origin Egypt
History of the pumice stone
Pumice, more commonly known as pumice stone, is a natural rock made up of molten volcanic rock.
Very porous, this stone has been used as an exfoliant to remove calluses and dead skin from feet and elbows since ancient times.
While this stone is appreciated for its use in cosmetics, it is also appreciated in the production of faded jeans. Pumice stone is available in different shapes and colors. It can be raw or patterned, light or dark. Najel presents it in the form of a black rough stone.
Customers who bought this product also bought:
11 other products in the same category: