headset_mic ordini telefonici e servizio clienti tel./whp. al +39 349 56 31 907 local_shipping spedizione gratuita a partire da 49€ e consegna in 1 giorno storenegozio fisico con vetrine a Forlì headset_mic ordini telefonici e servizio clienti tel./whp. al +39 349 56 31 907 local_shipping spedizione gratuita a partire da 49€ e consegna in 1 giorno storenegozio fisico con vetrine a Forlì headset_mic ordini telefonici e servizio clienti tel./whp. al +39 349 56 31 907 local_shipping spedizione gratuita a partire da 49€ e consegna in 1 giorno storenegozio fisico con vetrine a Forlì headset_mic ordini telefonici e servizio clienti tel./whp. al +39 349 56 31 907 local_shipping spedizione gratuita a partire da 49€ e consegna in 1 giorno storenegozio fisico con vetrine a Forlì headset_mic ordini telefonici e servizio clienti tel./whp. al +39 349 56 31 907 local_shipping spedizione gratuita a partire da 49€ e consegna in 1 giorno storenegozio fisico con vetrine a Forlì
Diana F+ by Lomography 10 Years of Diana Edition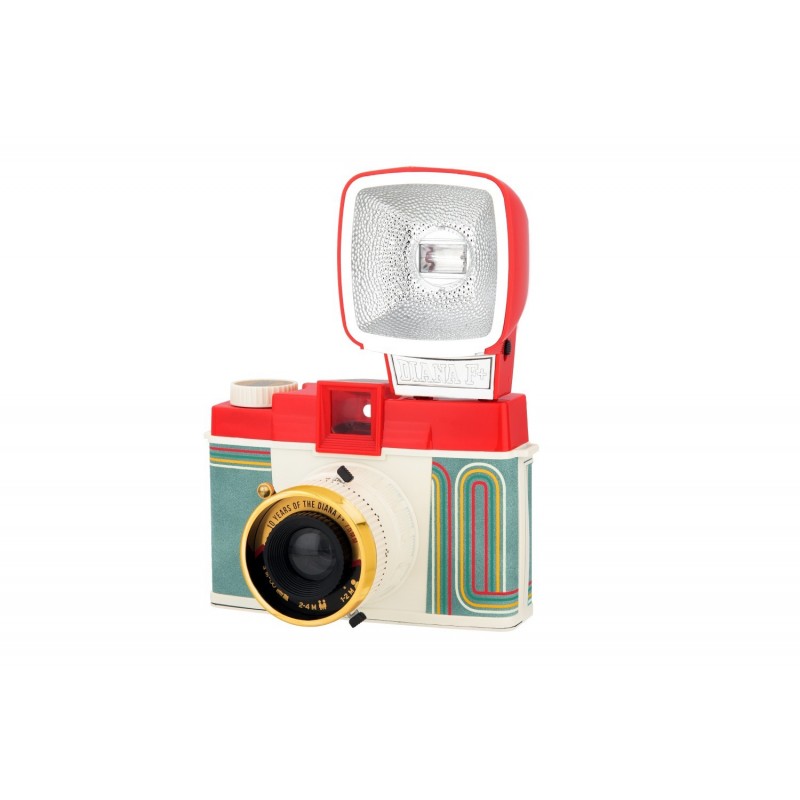  
Diana F+ by Lomography 10 Years of Diana Edition
Lomography's leading lady is back with a brand new look! Shoot stunning lo-fi shots on this super creative medium-format camera.
phone and whatsapp
we prefer a personal contact and a sartorial experience at +393495631907
fast and tracked shipments
for smooth fully traced 24 / 72 h deliveries (EU)
flexible return policy
possibility of return with quick refund, goods exchange or replacement
privacy, SSL and encryption
personal data and transaction security with state of the art standards
local shop in Forlì (Italy)
the guarantee of a physical store and the convenience of home delivery
Original and Official
we are official resellers of each brand offered with only original products
The darling Diana F+ is turning 10 — and we're celebrating with a brand new limited edition of our twist on this 60s cult classic. We've packed two shutter speeds, unlimited multiple exposures, an intuitive zone-focusing system and a panoramic function into a funky matte red and blue case complete with a rockin' retro gold lens. And that's not all — this lo-fi medium-format camera also comes with a ton of special-edition extras including a 10 Years of Diana Filter Frame and a camera strap! Fill your frame with intense saturation, moody vignetting and amazing analogue surprises.
Package Includes:
Diana F+ with Flash "10 Years of Diana" Edition
"10 Years of Diana" Filter Frame
12 Color Gel Flash Filters
Diana F+ Book
Instruction Manual
Lens Cap & Neck Strap
Hotshoe Connection
Format Frames
Additional Information
| | |
| --- | --- |
| SKU | hp700diana  |
| Cable Release Connection | Only with Adapter |
| Battery Type | no battery needed |
| Available Apertures | Pinhole, Cloudy= f8, Half-Shade= f11, Sunny= f16  |
| Shutter Speeds | 1/60 (N), Bulb (B)  |
| Focal Length | 75mm  |
| Film advance | Knob |
| Flash connection | Diana Flash Plug |
| Focusing | Zone Focusing |
| Focusing Distance | 1m - Infinity  |
| Frame Counter | Volume display |
| Material | Plastic |
| Tripod Mount | Yes |
| Lightmeter | No |
| View Finder | Direct optical viewfinder |
1 other product in the same category: